Okay, so she totally stole my idea about making a post about in honor of a celebration; cause I planned to make a birthday entry and then she went and made an engagement entry :D.
But anyway! It's her birthday and I wanna say Happy birthday to this awesome girlfriend of mine.
SO! I'm gonna write about 8 fun facts about Linda. Cause 8 is her birthday& favorite month and there are a lot of fun facts about her that I observed now and then.
I'll try to make this all fashion related, cause that girl lives and breathes fashion, and here goes :
1. She loves bold busy prints.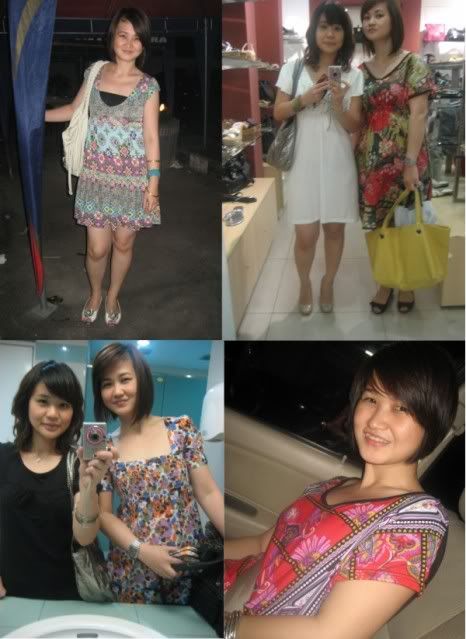 I used to stick to a no pattern safe boring colors, but Lind goes into a store and always picks the busiest ethnic cross flowers with orange black green all over. Serious.
2. She wears long exceptionally well.
While I fail miserably at height department and almost never thinks of wearing any skirt passing my knees, she always goes around being her tall self and wears long floor sweeping skirt.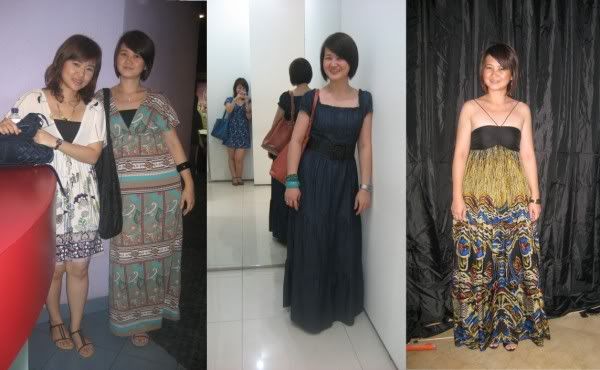 3. She's not a good shopping companion.
Because she will say "yes" to everything.
It's so rare that she says no to a piece of clothing and you'd end up buying a lot cause she just is the kind of person who sees the beauty in everything wtf. Just the occasional shake her head.

" Fran, this strawbee is pretty. You have to buy it else you'll regret it"

4. She's an accessories whore.
Like, chronic.
It's been established multiple times on this blog too.
5. She has shoes-fetish.
Make that bold-edgy-killer-shoes-fetish. Please see blog too! Haha wtf so difficult finding pics, that's all I did all morning!!
6. She really can wear almost anything.
Actually I don't have to post pictures for this point cause the old posts pretty much summed up the chameleon in her lol.
7. Ohmygod coming with 8 points is really harder than I thought, but okay. Here :
She can also wear almost any length of hairdo.
And just for the fun of it, I'm gonna post how long her hair used to be!!
This was when I still part-timed as drag queen.
LOL, fml why I posted this! The thing I do for your birthday LZ!

This is actually really remarkable right? I mean, her face shape is not the kind that you want to pair with short short hair, but she did it and got away with it.
8. She is an inspiration.
At least to me she is. And this goes beyond fashion, accessories or make up etc.
She's the person that seemingly floats around life and sometimes makes bad decisions, but above all, she's very firm when it comes to her belief and principle. And I really admire her for that.
She can tell what's right from wrong while I'm more... corrupted LOL wtf.
Whenever I have a bias on some topic, I know I can count on her to get the right perspective. She's really wise and reliable like that.
Also loathable, cause I sometimes have to grudgingly agree in the end.
All her life she takes care of lazyass or demanding people and she has a heart big enough for all those people including students, customers, siblings, friends and boyfriend too! Lol.
So because it's her birthday and also because she deserves it , I wish her a lot less of worries and WAYYY much more of happiness and fun.
Toodles and Love :)