Beige is not really my thing.
Personally, I think it's a color that gives off that "expensive" aura, but too bad, I just don't look good in it.
I also happen to think that these colors (like beige, white, black, navy) are dull, BUT they are also oh-so-expensive kinda color and they sort of interpret high fashion. That's how I see it.
And if you do pay attention, most elegant women always wear monotone colors
And as for me, I look like a joke in these colors. They kinda make me look washed off, not to mention wide and vast, and also BIG, or something like that. LOL

Some random pics that include these colors or a splash of these colors :


1. Beige + black



I think I really looked lifeless in these colors. Boring.


2. Gray + navy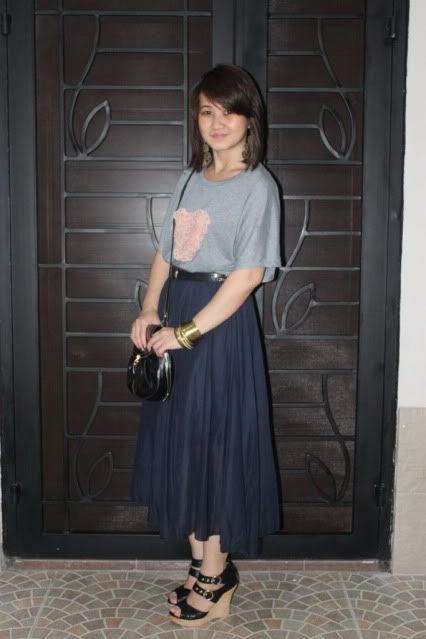 The tee has a big pink lace heart sewn in the middle, which I think made a good accent to the basic colors.

Learning from the first beige + black combination which really lacks life, I wore a big over-sized earrings with this second color group.
The earrings actually had a sprinkle of purple in the center, but it isn't quite clear here.
3. Black/white + red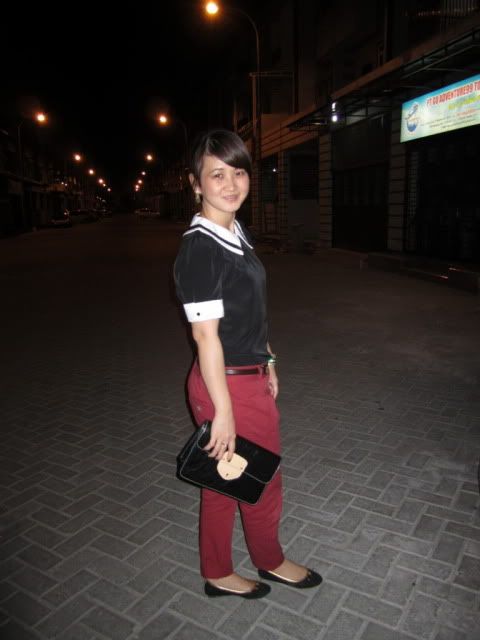 I know red isn't in the group of colors I mentioned above. And actually, I was thinking of wearing this bold-collared blouse with cream pants. However, I really needed some color to make it feel more me. So, red pants.
It certainly felt a lot more like me!!! :D :D :D

Till the next post, peeps... Adios!!!