Celebrating Lunar New Year has always been one of the most exciting moments for me. I've always loved the festival. Of course, one of the many reasons why I love it is because I get to play all dressed-up.
Well, outfits don't have to be super exquisite or extra-ordinary because somehow in the end what's the most important is the spirit of the new year itself.
All wise up, am I right or am I right? :D
Dark red vintage motif dress with lace collar.
Most Chinese always wear red outfit on the first day. I don't like to be one of the many, so trust me when I tell you that it's not planned. The dress that suited my mood that day happened to be red. And thank God, it has motif and lace collar ,making it not giving off the smell of "I AM CELEBRATING CHINESE NEW YEAR TODAY OKAY" too obviously.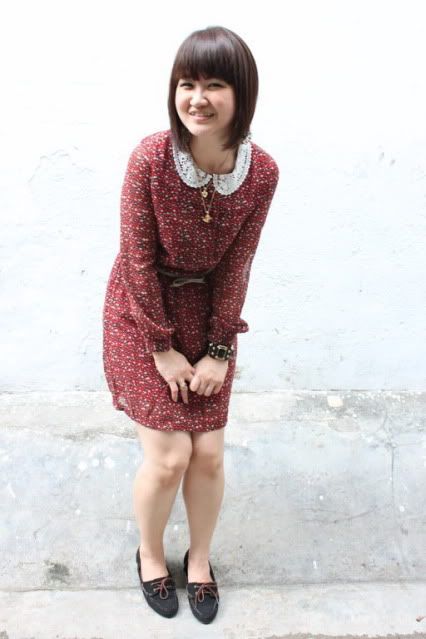 Worn with thin beige belt with ribbon accent and a pair of dark brown suede loafers.
Goofing around. She did, so he did too.
Managed to rake some red pockets.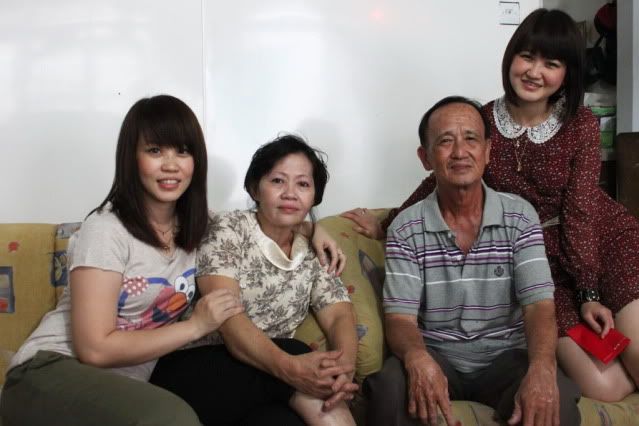 With momma and dadda.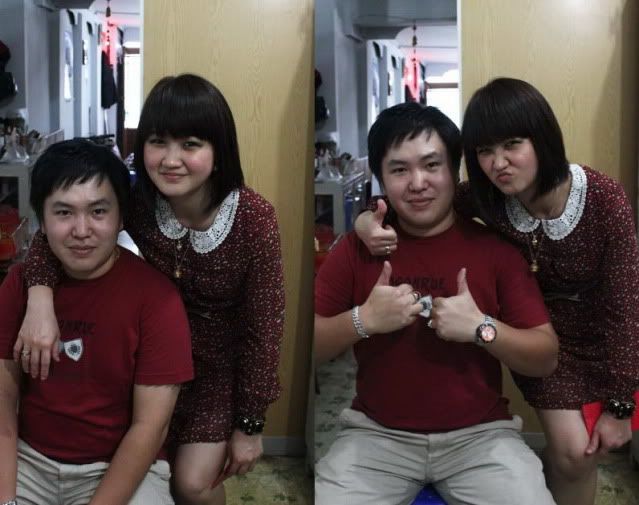 With hunnybunny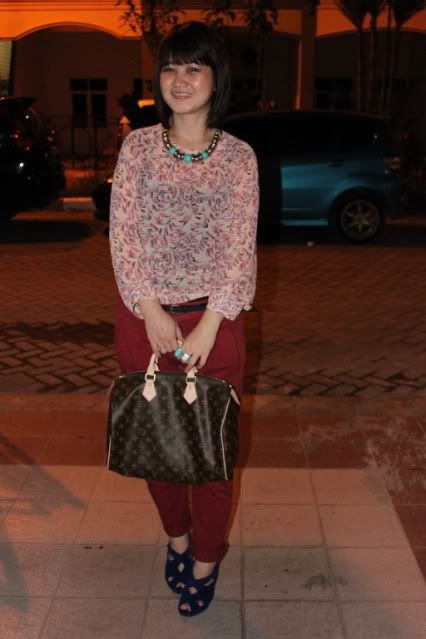 Peach motif blouse with wine tailored pants.
I'm into ethnic lately, so a little ethnic was sprinkled, that is the turquoise necklace with silver hardware. The rings are ethnic-ish too.
You know, my brother always says that I am the Dukun in the family, thanks to all my pieces of accessories.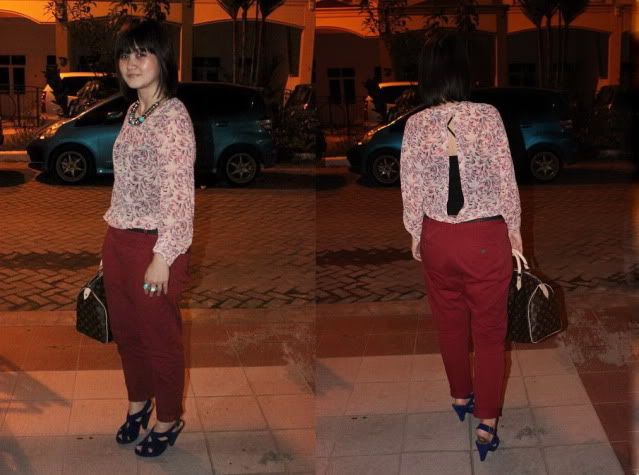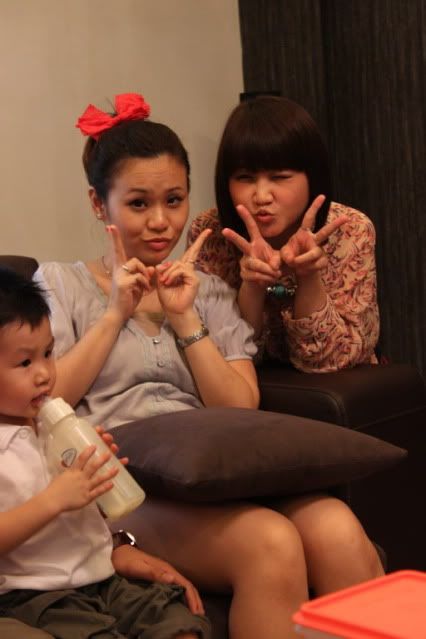 The newly married and Derrick "super cute"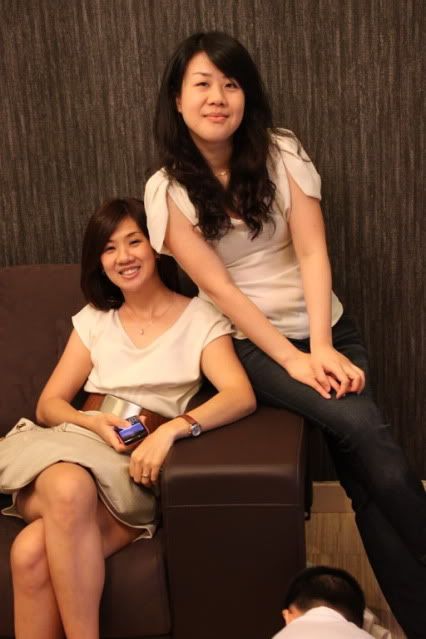 Lim #1 and Lim #2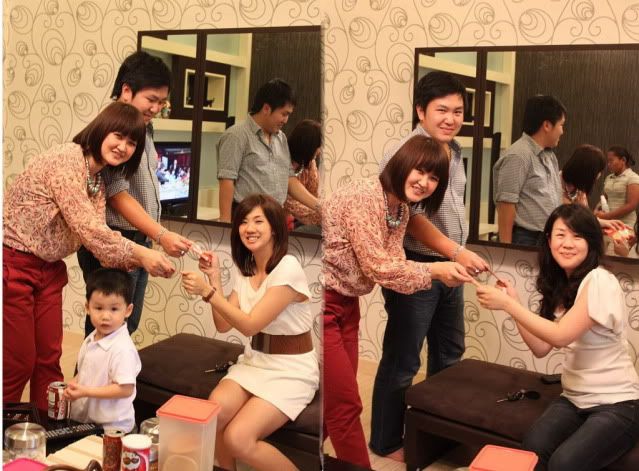 Hong Bao distribution ceremonies
And (supposedly) begging red pockets from Fran.
She demanded us kneel before her, but that only happened in her dream.
Look at how proud she was, thinking that she had authority over us. Tsk tsk tsk..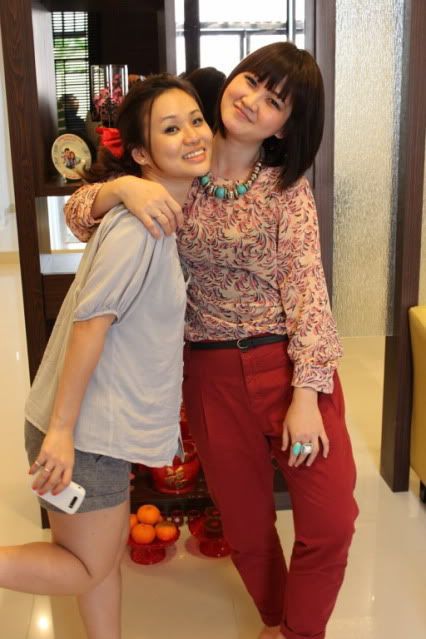 Playing "ndoro dan hamba" was over. Camwhore chicks struck poses!!!! Like this!!!!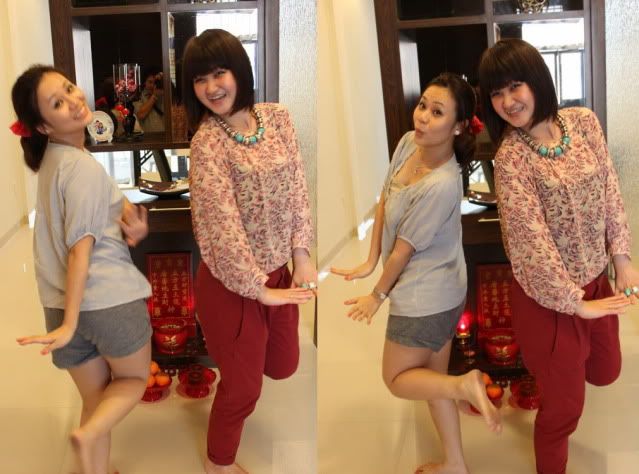 Or this!!!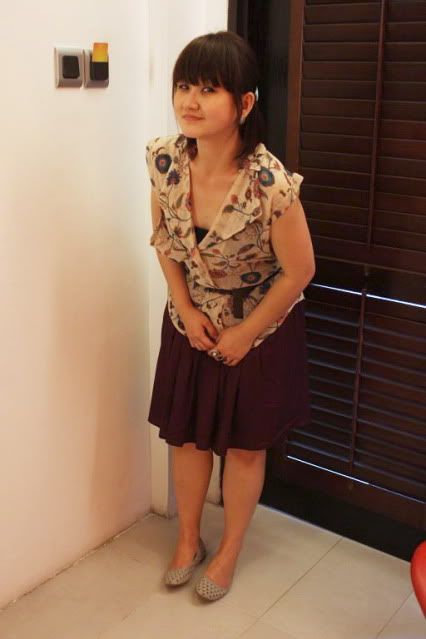 Another motif chiffon top with deep purple skirt (I have weak spot for motif and am always attracted to unusual color, you know, the way deserts are attracted to rain).
Off to Brastagi and spend the night there.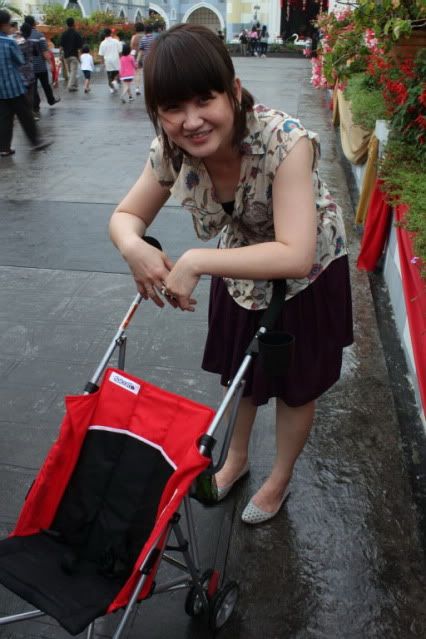 Say hello to my "Jreng Jreng" arms.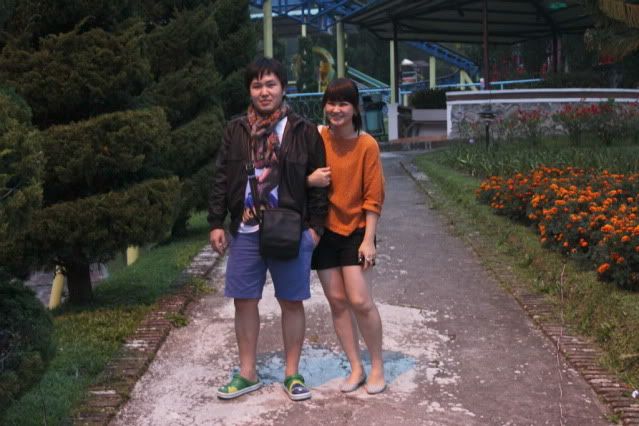 In the evening, the weather's pretty cool. That's when this orange knit sweater came in handy. I'm tired of wearing shawlsand cardigans (because everyone else seems to wear shawls in Brastagi). This girl here wanted to be different, but........
this girl eventually had to succumb to the weather and had to use a shawl.
T_T
So much of being different, huh?? Boohoo......
Ignore me, I'm just blabbering.
The fact is shawls are essential accessories when going to mountains or highland areas. Remember to bring one always!!!!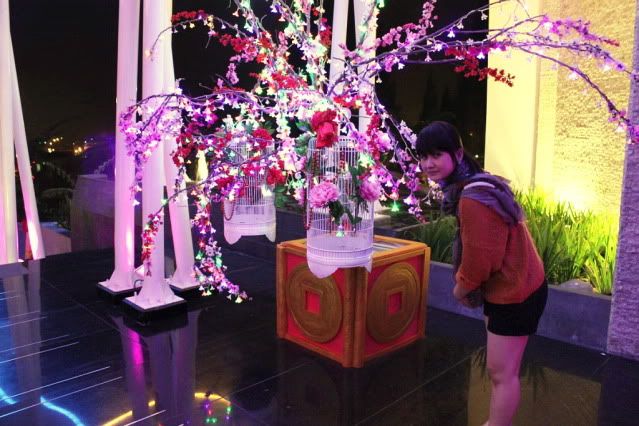 Pretty cage with luminous lighting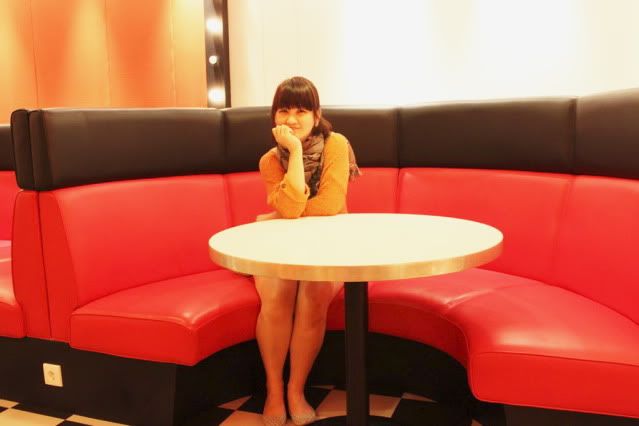 Girl in the Diner.
That's all I can resume today. So tired, gotta hit the sack now, gonna continue in the next post. It's gonna be about exchanging gift. It's finally done, peeps !!!
And oh, here are my two students whom I forced to pose "Gong Xi" for me :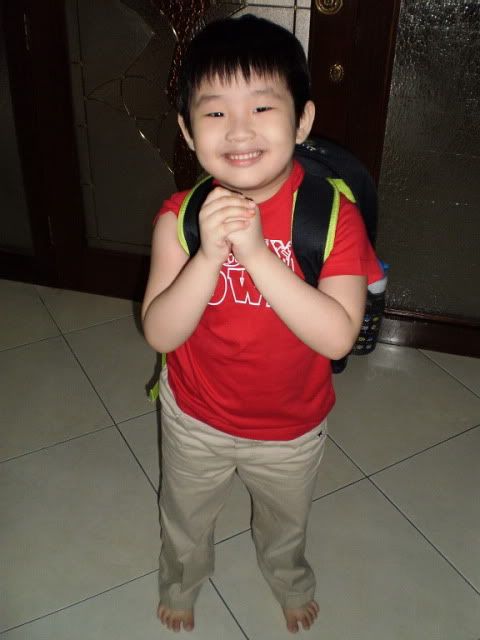 Javonn wished you "Happy Lunar New Year. Prosperity and Health all year long. Don't forget to bring Hong Bao to my house okay"
Annabelle wished you "Happy Lunar New Year" too.....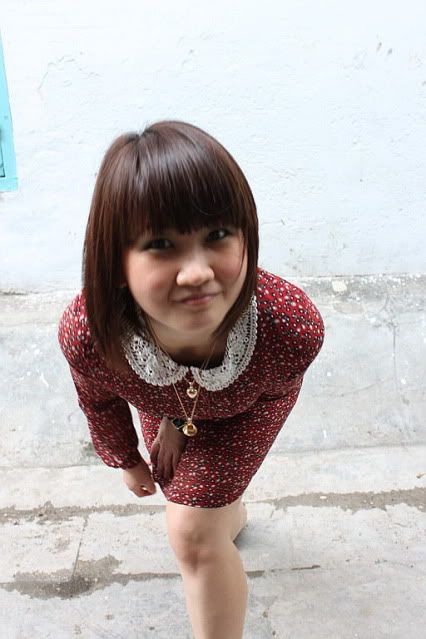 Till the next post, chicas. Adios :D