Hi, this post is written as a mandatory entry to join a giveaway held by
bethannyputri
.
In order to win this pair of quite delicious wedge, I'll be giving my 2 cents of her clothing line
De.cada.dia
Also, this post is an official kick-off to my "
STOP shopping
"programme, and what other way to actually own a pair of shoes except to enter giveaways?!
I personally do not know Bethanny, except that I browse blogs religiously and I happened to chance upon her blog today, as well as the lovely giveaway.
Anyway, here's my take on De.cada.dia :
The designs are mostly simple with little details and "friendly" colors and clean cutting.
How often do you see a simple top with high-waist skirt combo but never actually pull one yourself? I'm loving this look and I think I might wear some inspired look from De.cada.dia soon!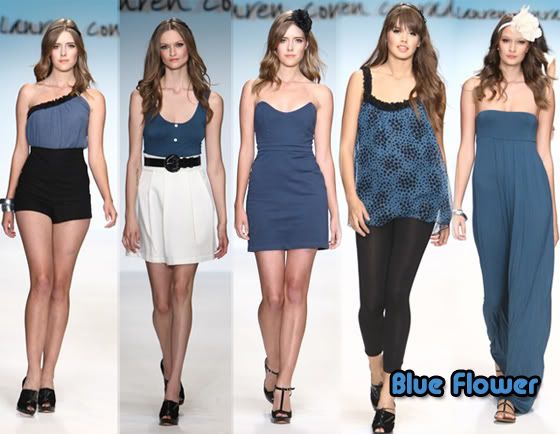 It reminds me of Lauren Conrad Collection a lot too! A lot of blue and navy.

De.cada.dia also does sexy quite well. This is a cute oriental look. I'd prefer to see this in brighter color though, maybe pink?
This looks pretty much like what I wore here lol.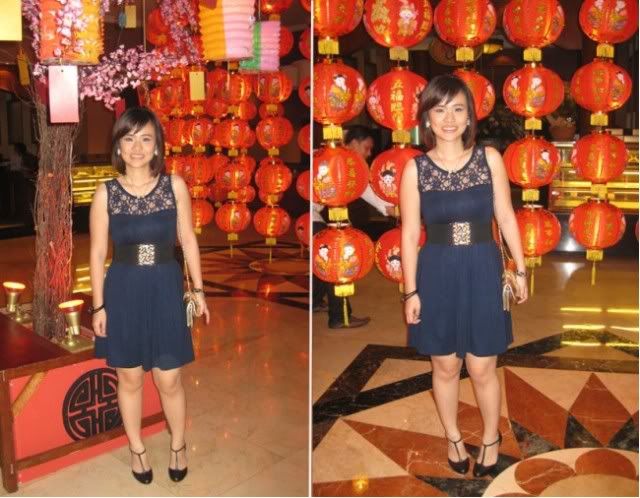 Another cute and sexy piece:
Of all 9 piece of clothing shown, I really like this particular black dress.
I think the fabric really compliment the cutting of the dress too.
And the sexyslits are pretty updated too! I just saw Cheryl Cole on my fave blog this morning wearing a sexy slits dress from Versace
Another cut-out leggings:
Do you notice that the model wears a lot of killer heels?!
So overall, I would say that De.cada.dia does simple, sexy and cute too at the same time. Some piece like the leggings and the blue see-thru dress are pretty edgy too.
I spend like 1 hour or so staring at this collection and I have to say, they're growing on me. Well, thanks for inspiring me De.cada.dia! I look forward to your next pieces soon! Best of luck to
bethannyputri
.
Toodles :)