Accessories are things I can't ever let go, although they come second after shoes. There was a phase in my full-of-sin life when I totally stop purchasing accessories and I vowed that I would never be so uncontrollable anymore in the future.
.
.
.
.
.
.
However, that was then. Now, I am back to my full-of-sin state. I guess I just can't deny that I LOVE accessories a lot.
This pair of bangles and this necklace is totally meant to be. Not purchased at the same day, but when something is meant to be, it is indeed meant to be. Wtf is that?!! LOL
Let me tell you their love story. I bought these bangles from an ex-friend. That's all. Story of bangles told.
Now story of the necklace begins.
I meant to buy the ivory one, but it was out of stock. So the seller recommended me the red one, which I had never seen before. I thought," Red is hot."
So, necklace purchased and ..........voila...... it matches the bangles. Happily ever after!!!!
And why am I telling you this nonsense? Pardon me. Hahaha.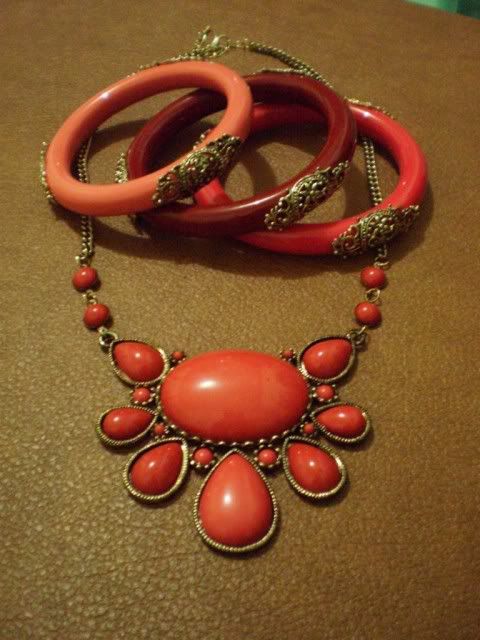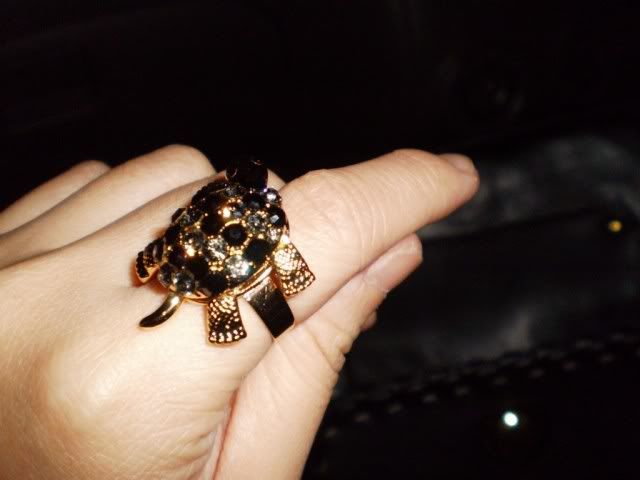 Look at the cute turtle on my wrinkle finger.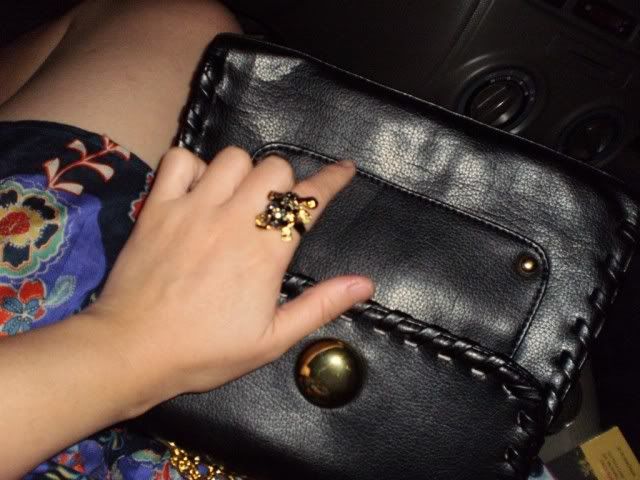 Forgot to take the close-up picture of this vintage bag.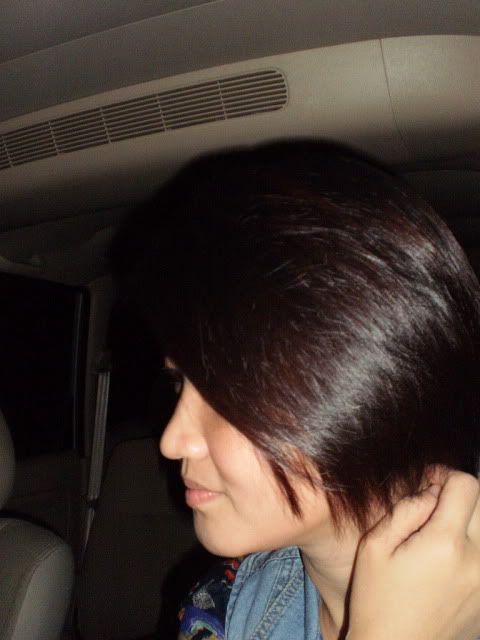 I think I need to find new background for my pictures. All the picture background is either in the passenger seat of a car or my front door view. Too boring.
Anw. Adios.