Have been out and about in town doing nothing useful in particular.
Taking random pictures here and there but only few is full-length. I just realized it when I was preparing and editing pictures for the blog.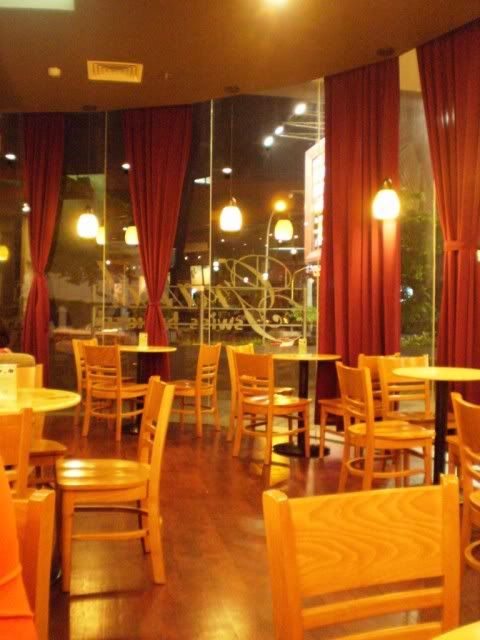 One corner of the coffee shop I like to hang out at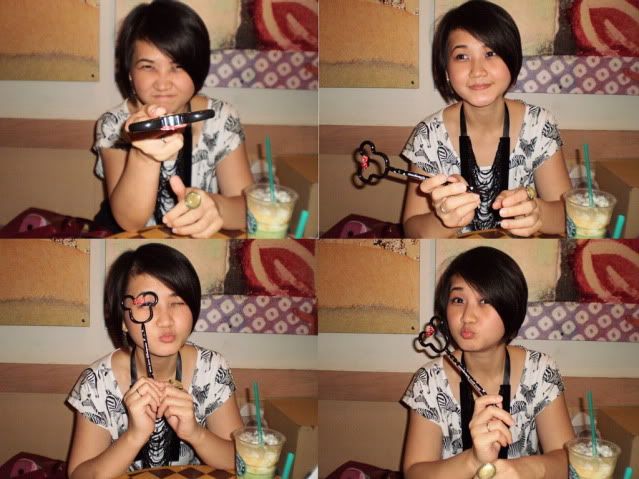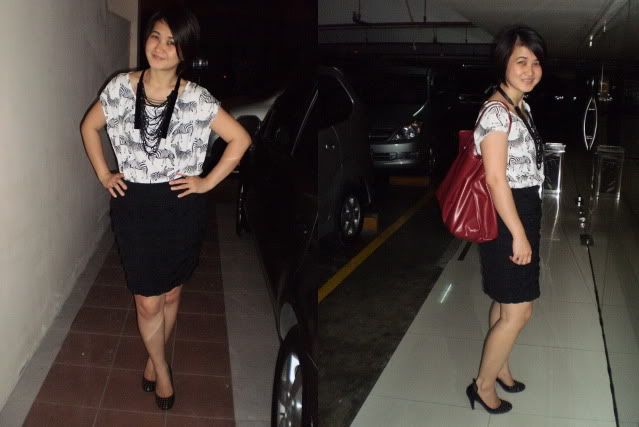 The necklace is from my online shop. Click and buy, people!!!!!
The black skirt has been a good company. I have it sewn by a tailor acquaintance and she had to charge me more since the fabric required is more than any regular size. LOL.
I have this huge problem with my overtly huge hips, and skirt hunt is never a successful trip. There are loads of cute skirts on my online shop I would love to have if not for it.
Is it a bless or a curse? Definitely a bless for my finance.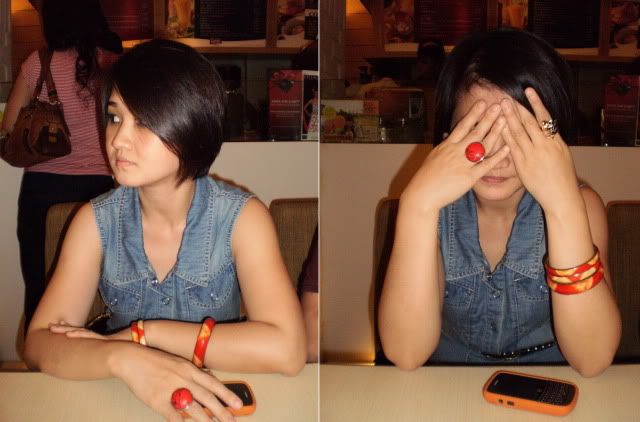 I suppose by now, you will all have been aware that left is my good angle. :D :D :D
The shirt dress here,worn with thin studded belt, surprisingly, is very comfortable despite its denim fabric.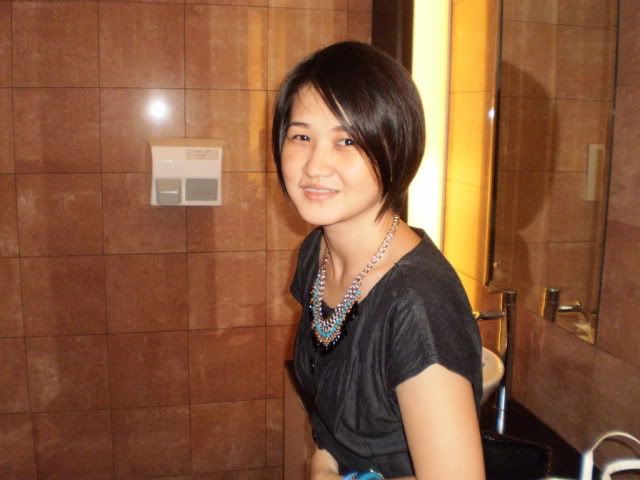 In a public toilet in a local mall, sporting fugly make-up less face and the limpest hair ever.
Recently, I am trying to enhance my skin tone, by using this product, that product, anti aging cream, anti wrinkle cream or whatsoever cream. Hopefully it is not too late considering I am not that young anymore. LOL.
Anyway, the focus here should be the necklace, a faded gold necklace with black and blue stones. Very ethnic-like.
Another limp-haired toilet girl.
I highly recommend you all to try your best to overlook the bulging veins on my fugly foot and just focus on the cute floral flat there.
Floral flat from The Chicks' Dollhouse. Again, click and buy, people!!!!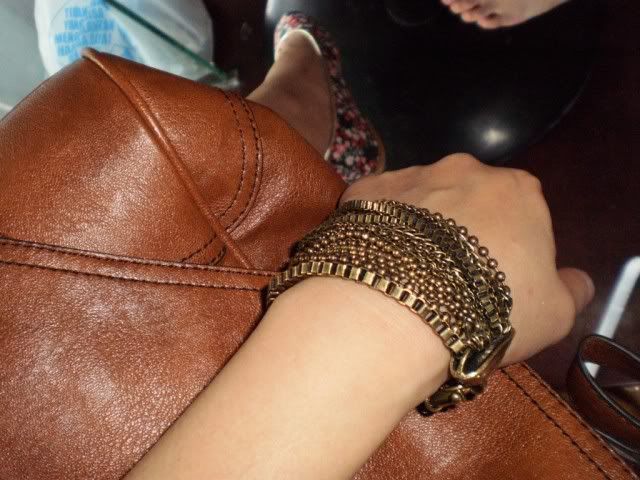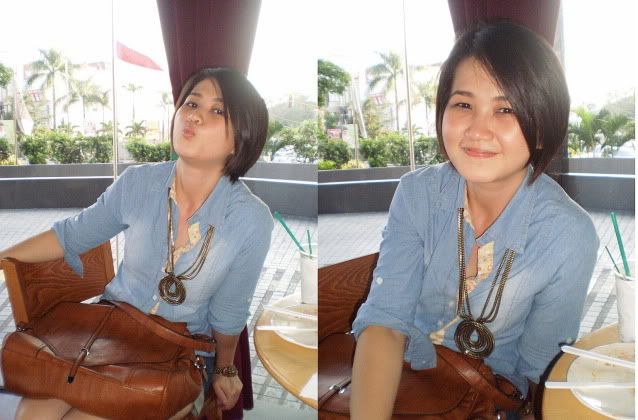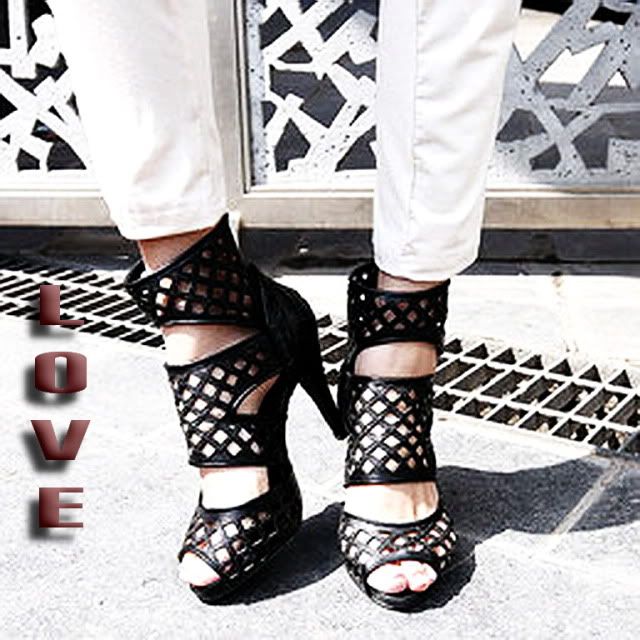 This pair is HOT!!!! Been weighing whether to buy or not.
You should!!!! From Thechicks' Dollhouse :D :D :D
Till the next post, chicas.
Gotta get ready for "Prince of Persia". A chance to dress up, wwuiiii......(yayness)!!!!
Adios.