This December, my brother and my cousin got married. They are both younger than me. Hahaha. Sometimes I wonder if I will ever get married, cause you know, marriage seems to be the last thing on my mind, really.
Well, anw, I wish them (my brother and my cousin and their spouses) the very best of marriage life. And I am really looking forward to have a niece or a nephew!!!! I bet my brother's kids will be uber cute, cause you know, cuteness runs in our gene, like always. LOL.
Must take pictures, right, so taa...daaa.... :
The bride and the groom.
I tell you guys, they are gorgeous, I think they are most gorgeous couple I've ever seen. Maybe it's because they are my brother and my sister in law. Well, the point is I just saw two most good looking couple ever. Seriously. No joking.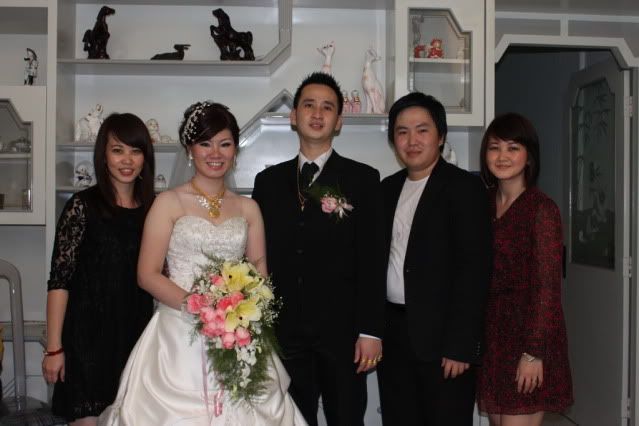 :D
Two Lao Kaypohs in the wedding banquet. LOL.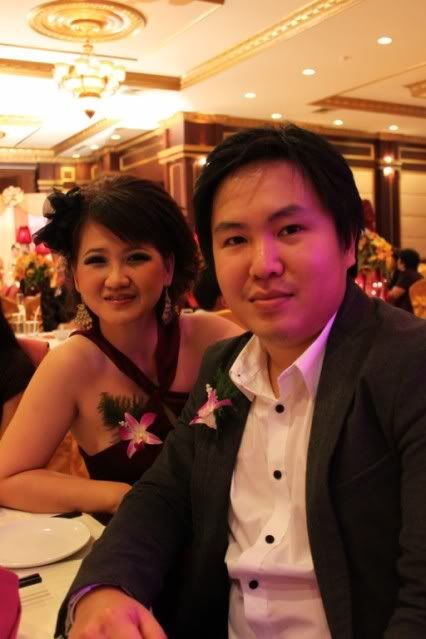 First Lao Kaypoh and her arm candy.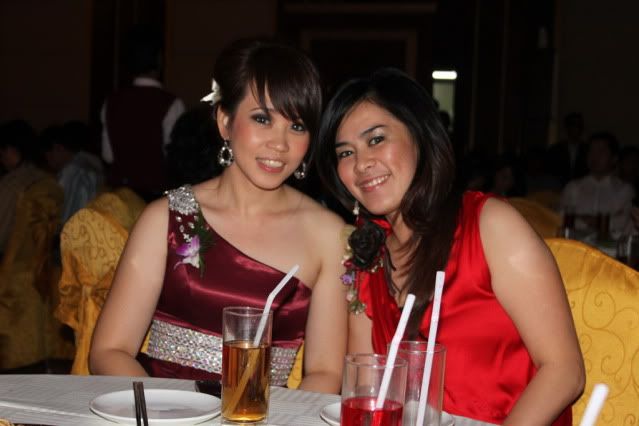 Second Lao Kaypoh and her good friend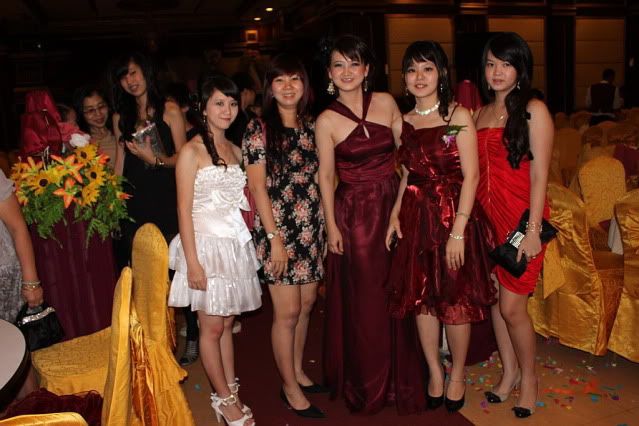 With cousins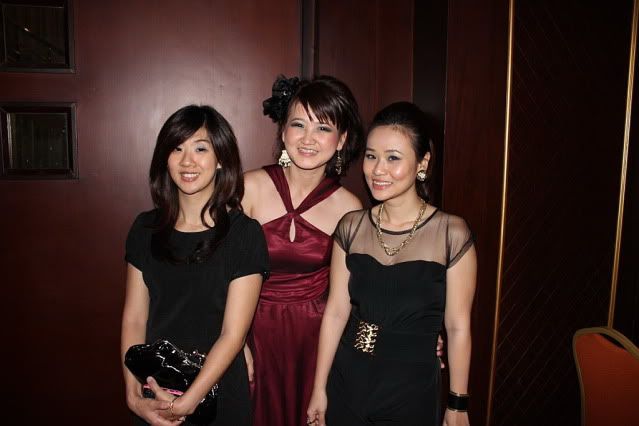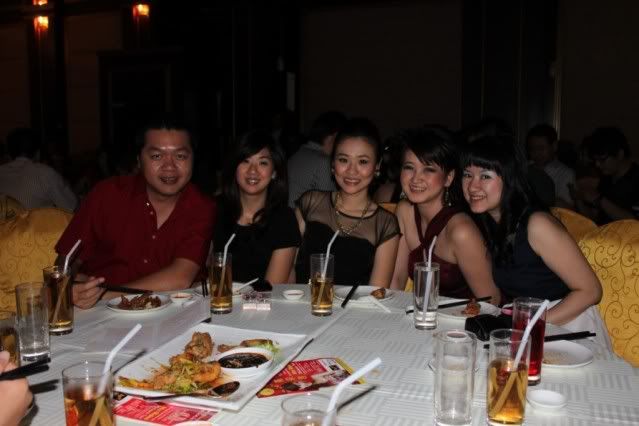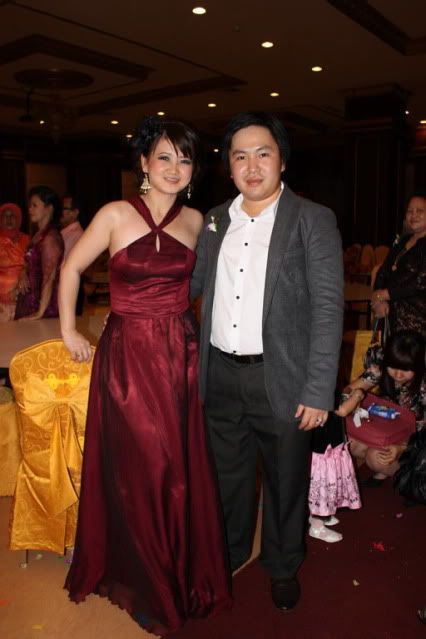 Cuteness :D :D :D
Btw, my make-up and my sister's are done by this super talented make-up artist, Meilyana Nana. I think ppl address her by just "Nana".
The first time I saw her work, I immediately fell in love and she's since been on top of my list to do that night's make-up.
Apart from whether or not the make-up suits my face (I'll leave the judgment to you), she's one awesome girl. I like her work. the way she works is like so easy, relaxed, effortless and taa...da.....it's done.
I have her contact number. So, let me know if you consider of using her service.
(Cause I'm not sure if it's appropriate to leave someone's contact number here.)
Do you think I will make a good publicist??? Irrelevant and stupid question. Ignore me.
And I forgot to take pictures with the bride and groom after the banquet. Stupido me.
Two days after, it's my cousin's big day. Must take pictures too, right!!!
The bride and her little sister. The sister's hair do resembled one character in Star Trek or Star Wars, I don't know. Hahaha. But she's uber cute that night. Seriously.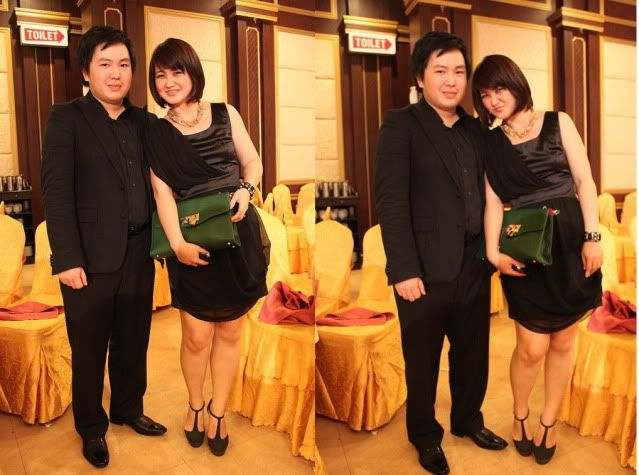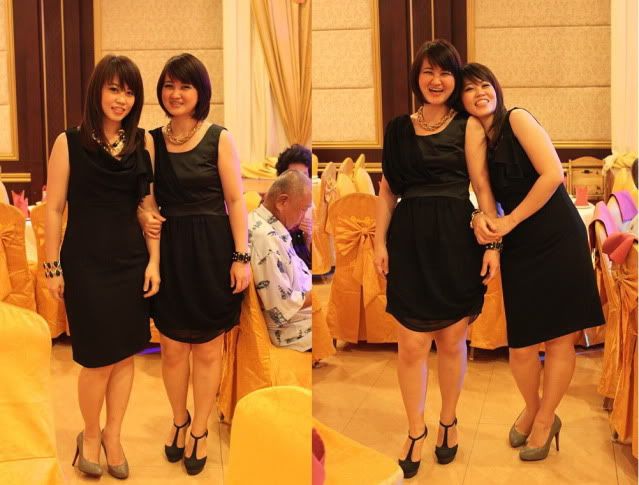 My dearest auntie
Daddy's looking for mommy....
Mommy's here......
We're all here.....
My brother and his wife didn't attend the wedding as according to Chinese old belief, it's forbidden for couples who get married in the same month to attend one another's wedding. Thus they weren't in the pictures.
Well, I guess this is the best December ever. Happiness is in the air!!!!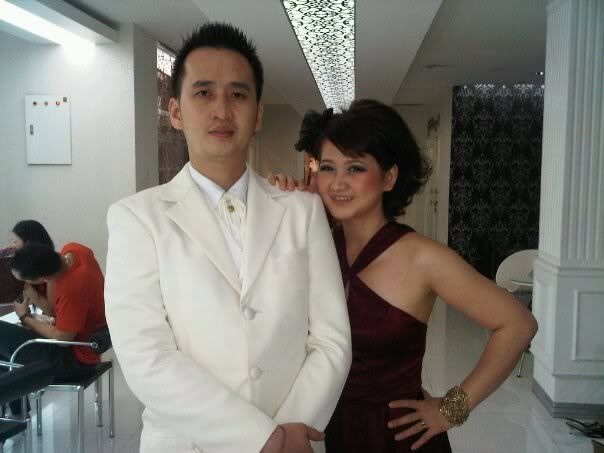 Adios, peeps!!!!
Till the next post..... and oh, Happy New Year!!!!!