In the perfect world, we make resolutions and they get done. But in reality, we make them period. Ok sometimes they got accomplished, but you get the gist.
So, here goes some of my resolution for 2011! Beauty and dressing up wise :)
1. Continue the beauty ritual effort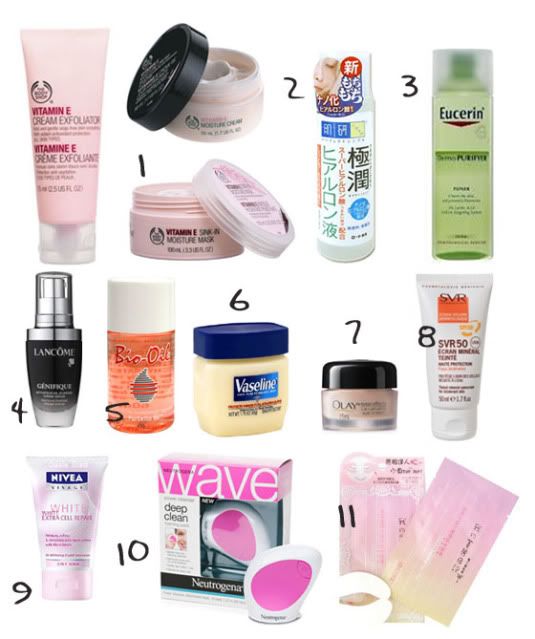 My current "ritual" set
:
1. Bodyshop Vitamin E complete set of facial and moisturizer ( day and night cream)
2. Hada Labo Face Lotion
3. Eucerin face toner
4. Lancome Genifique Youth Activator ( mine is a tube sample version, not as pictured)
5. Bio oil
6. Vaseline for lip therapy
7. Olay eye cream
8. SVR Sunblock SPF50
9. Nivea Visage Scrub
10. Neutrogena Wave
11. Face mask ( random brands here and there)
So anyway, I've been taking extreme care of my skins in year 2010 and I'm hoping to take this habit to a whole new level with vigorous body scrubbing and moisturizing in 2011.
I scrub once a week using the wave ( comes with its own formulated cotton pad) and alternate with Nivea scrub and a rubber face scrub.
I try to mask at least once every two weeks but laziness sometimes get the best of me.
All the products above are used in moderation and mix. I need a whole new post to explain this all so let's carry on!
2. Basic loving
I want to just wear a white tank top and an awesome clutch and call it an outfit, even for party looks! I'd love trying more effortless BUT glam at the same time more in 2011 lol does that make sense?
I do not want to dress like my current effortless look which actually could barely pass as a decent day look fml.
3. Get busy!
CLASHES OF BOLD COLORS BUSY PATTERNS AND THE LIKES. Did i just contradict myself? How can I have some basic loving and get busy at the same time idk.
4. Glorify my hair
As in you know, try more hairstyles! Twist it braid it accesorize! I love www.glamour.com for hair ideas.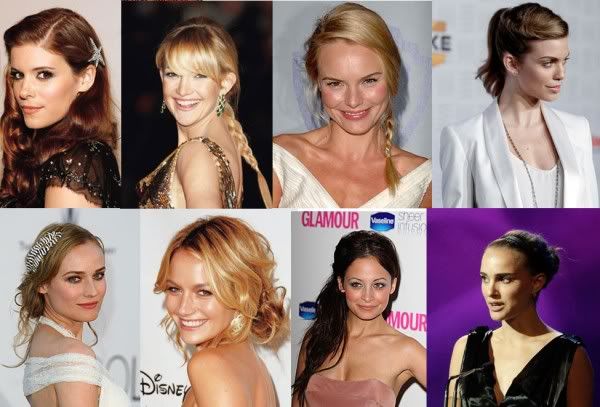 5. Ok last one! Stop worrying about my weight so much and just be HAPPY! :D