Who can say no to such a cute top like this one? With big bow and lace, it just screams "PICK ME", you know, like screaming so loud to beg for your attention.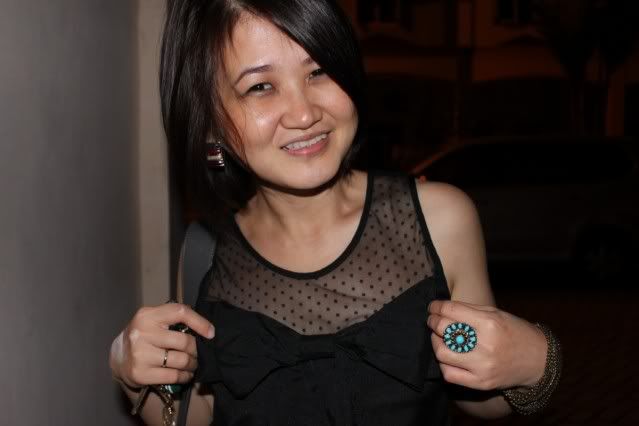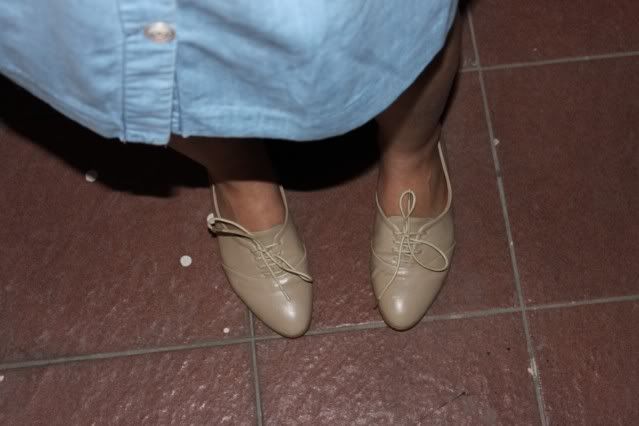 With these,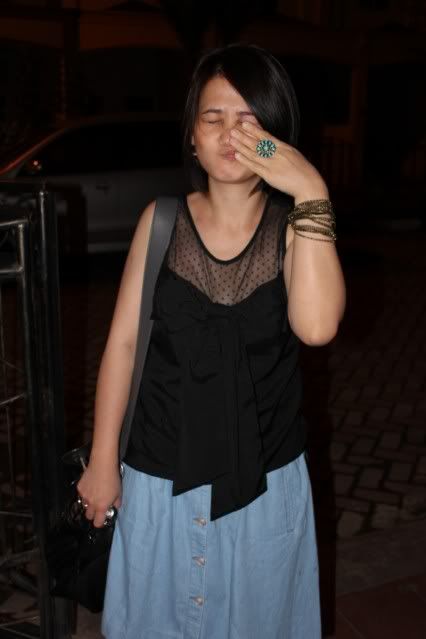 And these : denim skirt, aqua ring and multiple gold chains bracelet,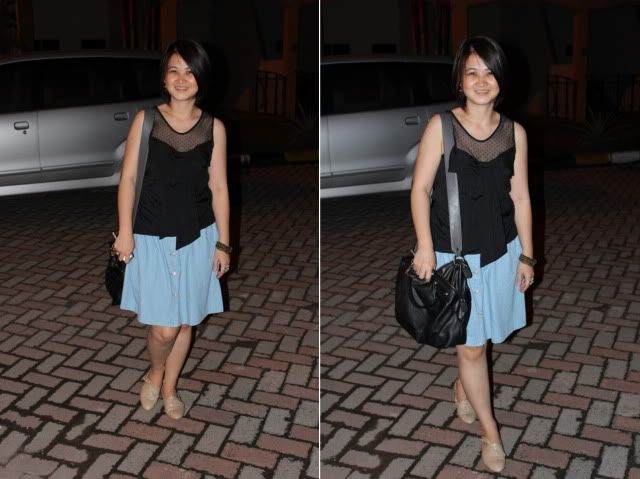 which gives more life to the top, I am ready to roll. :D
But somehow, I need to fix the way I stand. Why do I always sort of unknowingly hunch my shoulders?
And I definitely can't say no to these ethnic print dress. Too hard to resist.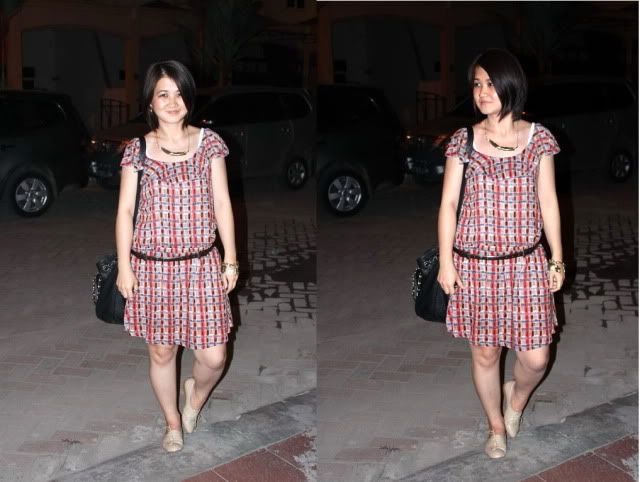 Looking good that night, I can't help either taking more and more photos. LOL.
Well, looking good is not the same as beautiful. Everyone can look good in his/her own way but not everyone can be beautiful. I think, being naturally beautiful is really a precious gift, but even if you aren't, you can always make some efforts to look good. Am I right?
Trying to be a philosopher, I certainly will fail big time. :D :D :D
And, more of the irresistible is this orange polkadot dress.
Absolutely, absolutely irresistible.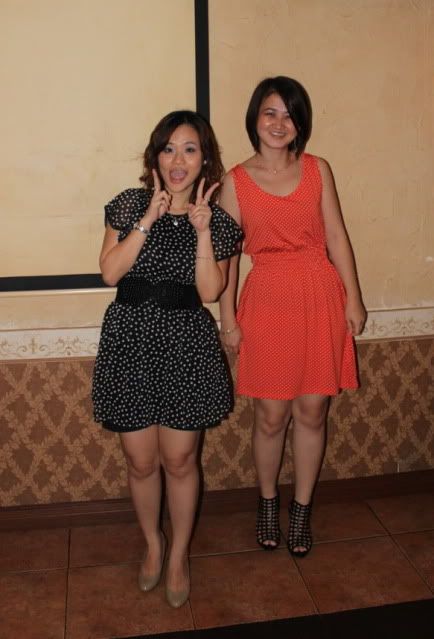 We were both wearing dots because it was the theme that night. Fran's dress is a chiffon bat winged dress, really cute. I would definitely and literally resemble a bat in bat-winged dresses or tops. Not flattering for my case.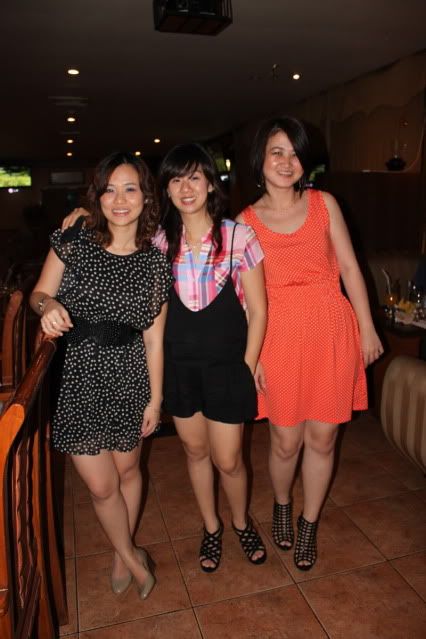 Fran and I were the only polkadot girls.
Acting cuteeee and all.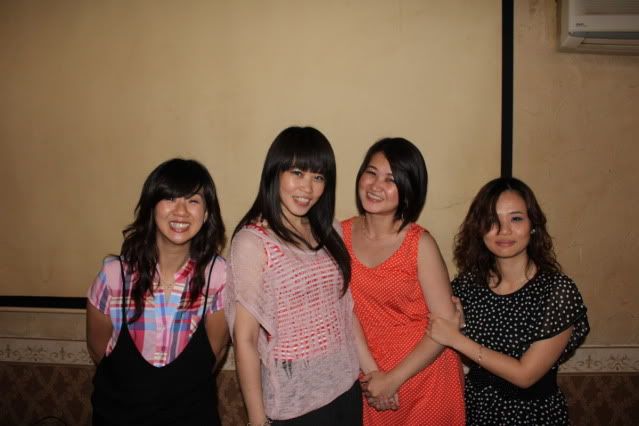 Supposedly, we all turned on three and threw our hair like those hair shampoo models while filming advertisement, but it turned out that no one did throw except Fran. LOL.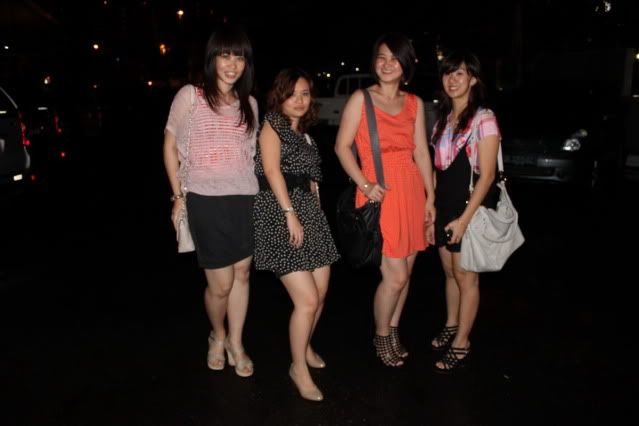 Supposedly, we all played American's Next Top Models poses, but again, it turned out that no one did pose except Fran. HAHAHAHA.
She is one fun item to be with, really. She did look hot here, huh?? Actually there's one more where she jumped and her expression really resembled the pro model. Hahaha. But she has to give the permit first or else she would crush me to pieces. So, will you, Fran???? Tell me!!!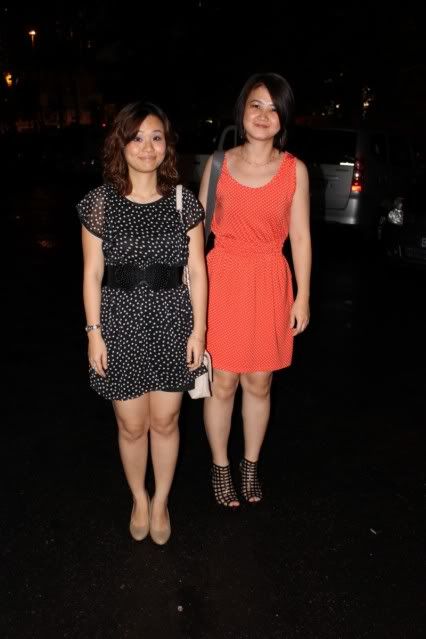 Back to normal us.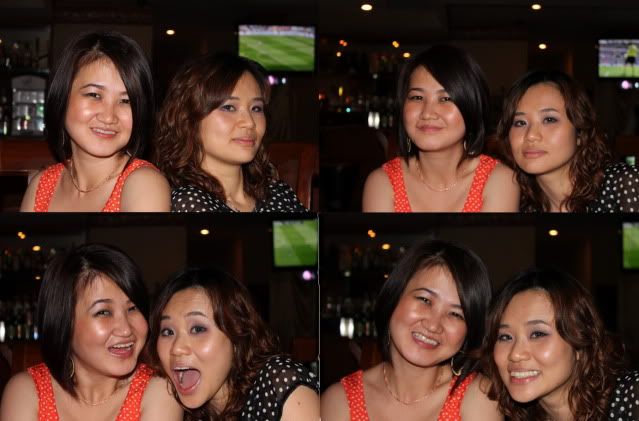 The many faces of the chicks.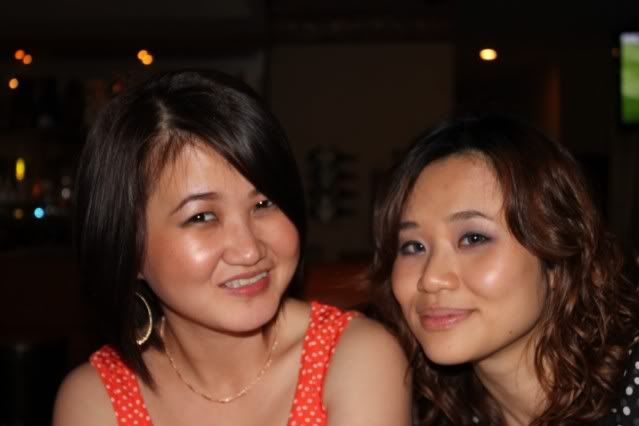 And save the cutest for the last. :D
Gonna leave for Singapore tomorrow, I am excited to the core. Loads of pics (I hope) coming soon.
Adios, everyone.......