I shouldn't be wearing shorts too often, considering my bottoms are not particularly flattering and in fact are very much violating the law of perfection. However, I don't believe in perfection and I think it is overrated.
Every time I try on long pants (which supposedly should be more friendly for my body shape), I always end up opting for shorts, again and again. I hardly wear long pants in that I think they draw more attention to my thighs and not to mention the fact that I look kinda short and plump(er) in them.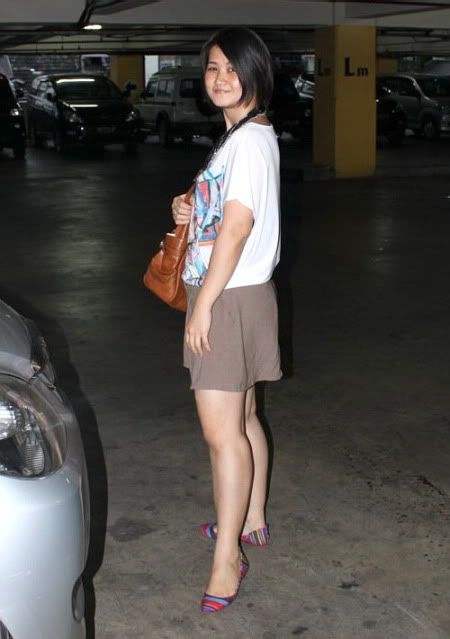 This cocoa flared loose shorts have an excellent cutting. I always have difficulty in finding the good cutting for the unusual bottom of mine, but this one came just right. I have been wearing it too often in fact. Gotta find another replacement to avoid boredom.
Now, in the quest of the right shorts, faith brought me to another pair, with equal if not better cutting. And the plus point is : it is FLORAL.
"OMG. I have to have this!!!" whispered the little evil miss shopper.
I am not the one for high-waisted shorts or pants or anything related to "high waist". Like I have mentioned, the "unusual" ones keep me from them. Not flattering for me. Then one day, I ran into this high waist denim-look-alike shorts. And I bought it because it has front buttons. And I regret it afterward, as predicted, because it is clearly just a "fling". Not even close to "like" although it is not any nearer to "hate" either.
Wore it to Fran's boyfriend's birthday dinner, with loose toga lace top and a pair of bright-colored heels.
This is the best match that I can find, for my case. Tucking in the top will actually do both the top and the pants more justice, however it won't do ME any justice, so yeah, no tucking in please.
Fourth on the list is bright blue pants. Honestly, I don't know what they call this shape of hem, but the girl I purchased this from said that it is scallop hem. Don't know what it means, but yeah.................. it is scallop shorts.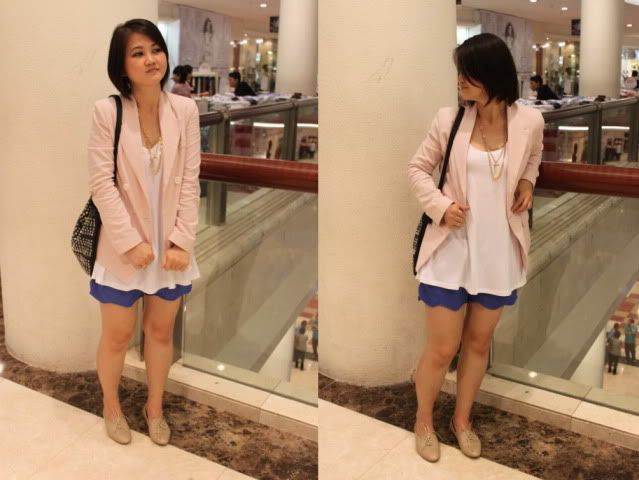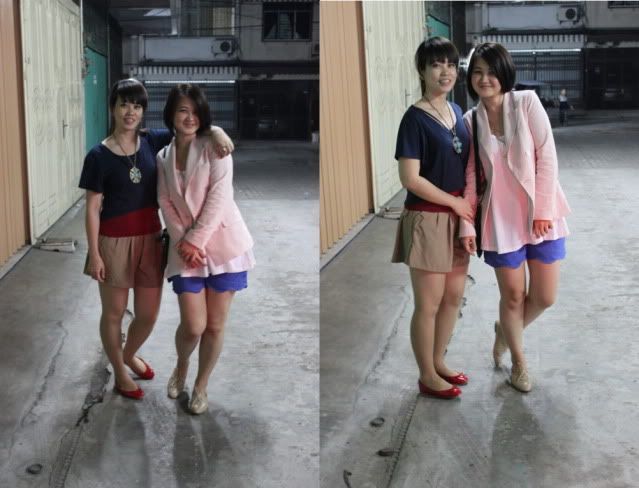 I paired it with plain long tank top and a pink boyfriend blazer, and a pair of oxford shoes (currently top the list of my MOST favorites).
Well, that's all for now. Gotta hit the sack.
Adios :)