I've worn this lace top before, but with different footwear and bottom. A friend told Fran that she thinks that probably Fran and I never wear the same things twice. Actually we do. It's just when I wear the same item again, I don't feel like taking pictures anymore.
And in fact, I always wear my clothes several times before I pass them to my cousins or my maids (but they are still in good condition when given away, okay).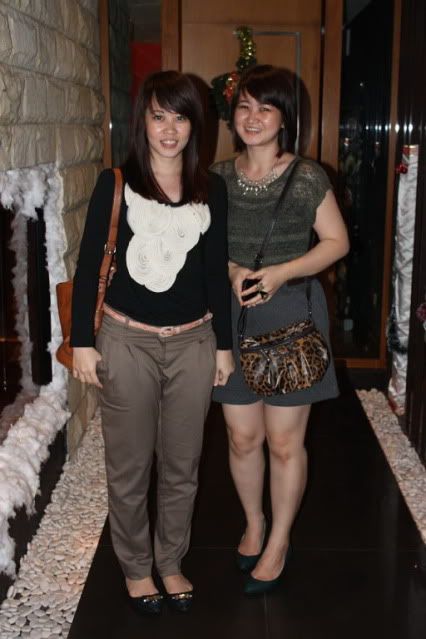 I finally get a pair of deep green shoes. They're pumps and they're pointy!!! Just what I expected!!!!
Angel's wearing a lace-embroidered top and beige tailored-pants, with embellished black flats (and pointy too!!!) :D :D :D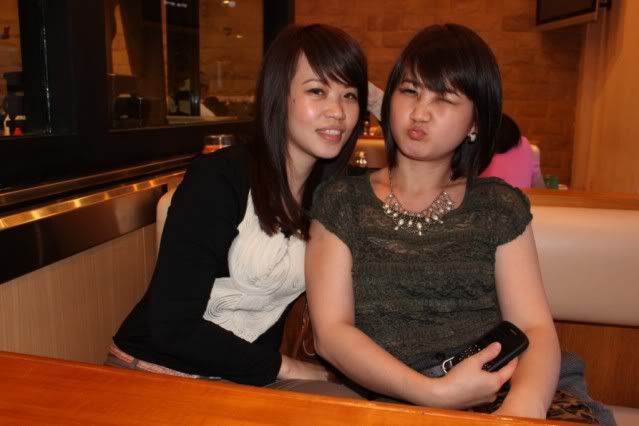 I almost forget (again) I own this necklace.
I wonder if my sister and I had kids already, would they go crazy when they see their moms posing acting cute like this? I have this thought in my mind because I know I'm still gonna love camwhoring till I don't know when. So is Angel, I suppose.
Okay, maybe this is a more acceptable "Mommy's" pose
Ivory lace top, ladies (and gents?). Worn with floral skirt (from Zara and on sale, mad cheap only 30RM).
It's very seldom I find a skirt that can fit my as-wide-as-ocean hips, so this skirt is totally worshiped.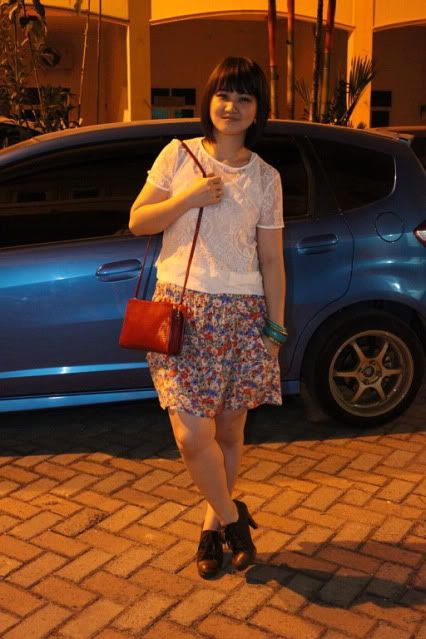 Okay, posting one more act-cool pic before I'm off.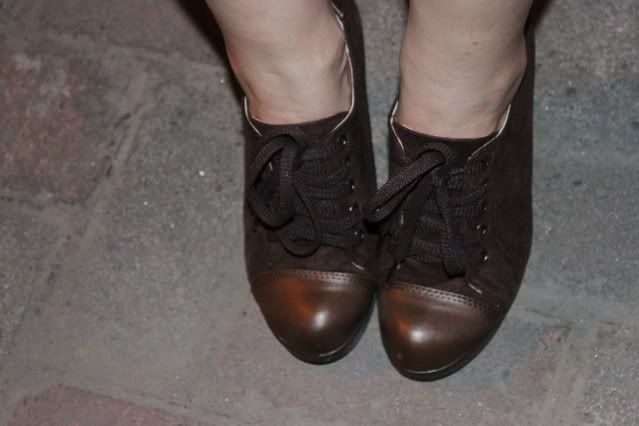 And last but not least, here's my new baby, laced ankle boots. She's loved and worshiped too.
Adios, chicas. Till the next post...
Weee........