A chiffon outer-wear with animal print. Can you see lions, elephants, pandas on it? Jungle creatures take part in fashion.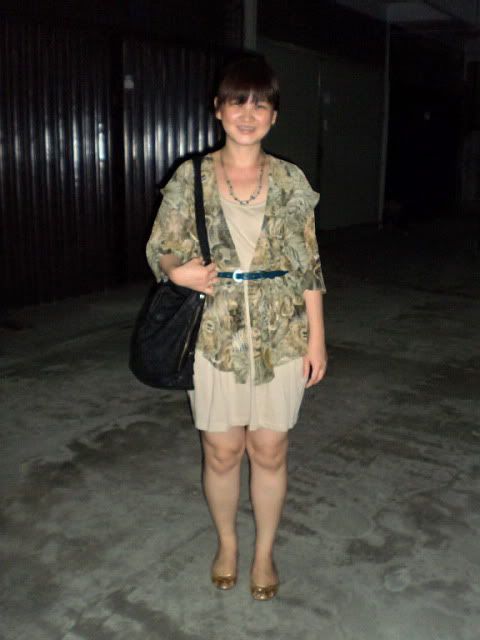 Worn with beige plain dress and cinched on the waist with blue thin belt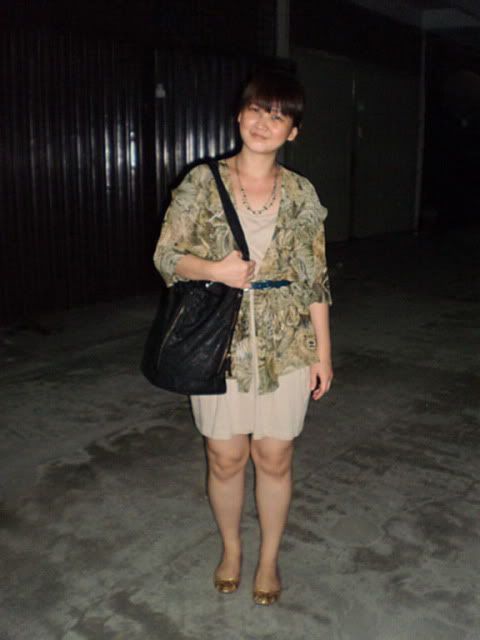 My sister said that I looked like I was so ready to hop into the dance floor in this outfit. And I was like,"HUHH????"
HELLOWWW.... this is a very laid-back look. Nothing showy about it. We were going for some grocery shopping that night.
Perhaps in her mind, grocery shopping = t-shirt + shorts + flip flop. HELLOWWWW again..... we're going to the mall not to the wet market.
The top from previous raid worn with black skirt and red flats
Will raid more items from her closet. :D
Adios.....