Rabbit year is coming...... I love love love....... :D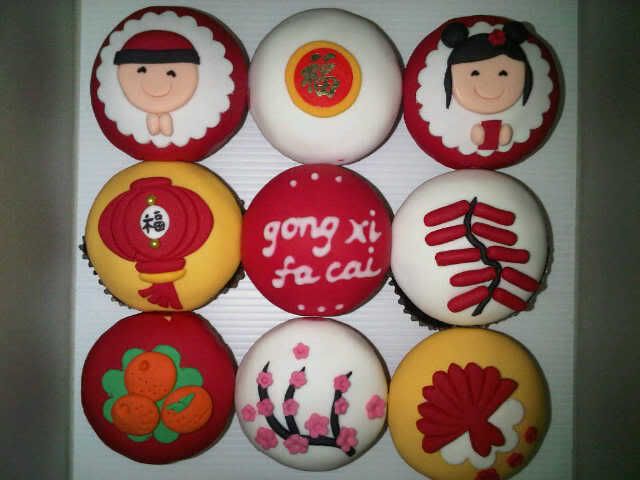 Look at these pretty cupcakes I got from my student's mom. There's another but not as cute as this so I didn't take the picture (nevertheless I deeply appreciate these parents' good intention).
Fran and I do are going to do gift-exchanging again this year. I'm so excited with what she is getting for me. Will certainly blog about it once we've done exchanging.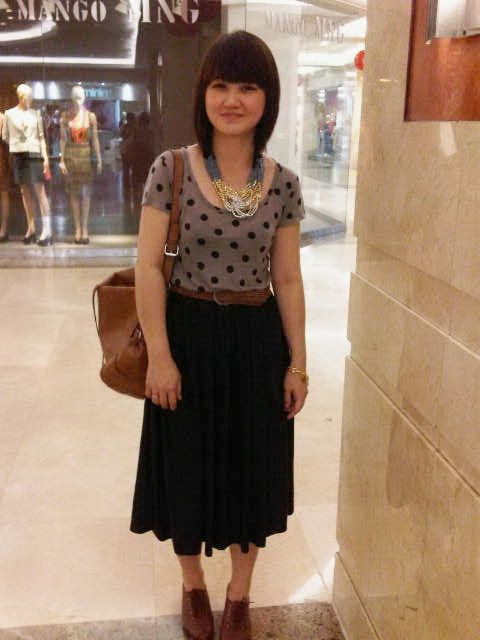 Don't wait long to wear my new polkadot knee-length dress. Just got it a couple of days ago and I am strutting with it already today.
Well, today is the last day of Tiger year thus must make sure to look supreme while waving goodbye to Tiger and welcoming Rabbit, no??
:D :D :D
(Honestly speaking, this is NOT one hell of a dress cause it is really just so so ordinary. I just tend to exaggerate when I blog).
I paired it with dark brown Oxford shoes and braided belt in similar color. I have almost forgotten I have this necklace. Time to showdown, baby!!
P.S : This picture was taken using Blackberry camera, that explains the poor quality (the image looks alright on Blackberry but why it is so crappy here?)
Lat but not least, I wish everyone a flourishing life, an ongoing prosperity and a magnificently stylish year ahead.
DONG DONG DONG QIANG......!!!!! Happy Lunar New Year!!!!!!!
Till the next post, sweety pies.
Adios :D :D :D