This chiffon floral top used to belong to my mom. I raided her wardrobe again to look for some vintage stuff. This one is my most favorite.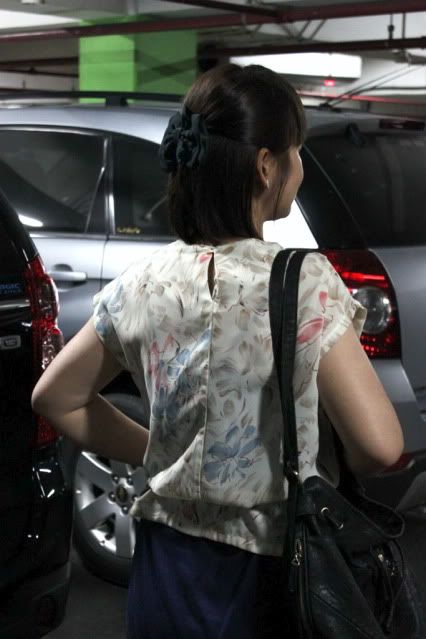 How do you like me wear my hair this way?
How can you not like me wearing my hair this way???? Impossible!!!!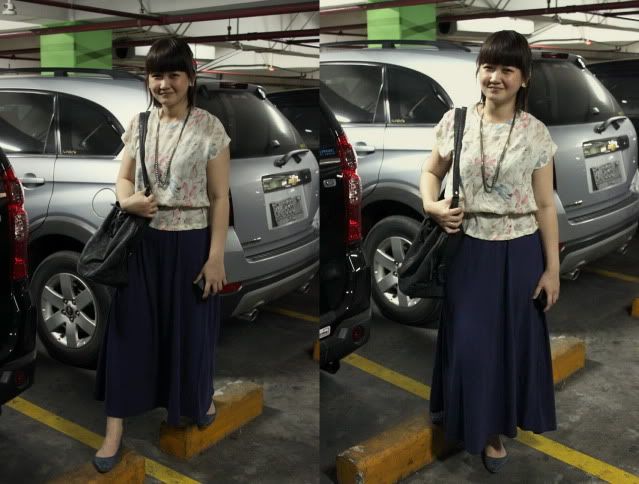 I wore the chiffon top with navy maxi dress. To avoid looking like a rice sack, I cinched up on waist, then let the top hung loose.
Lunar New year is around the corner. I'm so excited with all the shopping and decorating thingy. So, I'll see you all sweety pies in the next post.
Bubye..........