My boyfriend got me this Topshop camel bucket bag: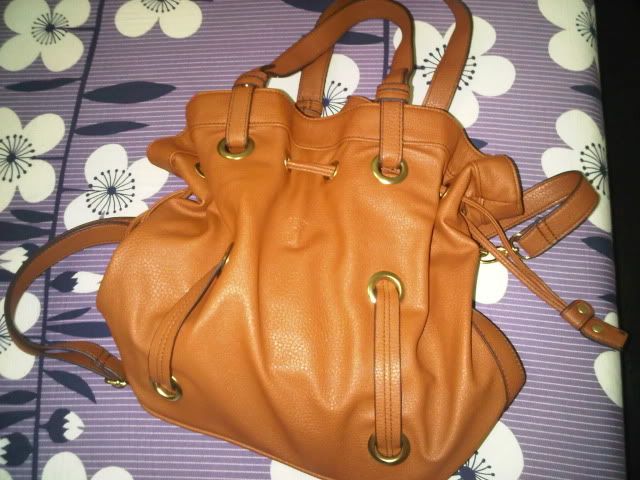 There was initially a super big bow on its front side and I un-bowed it. :D
Use it with pastel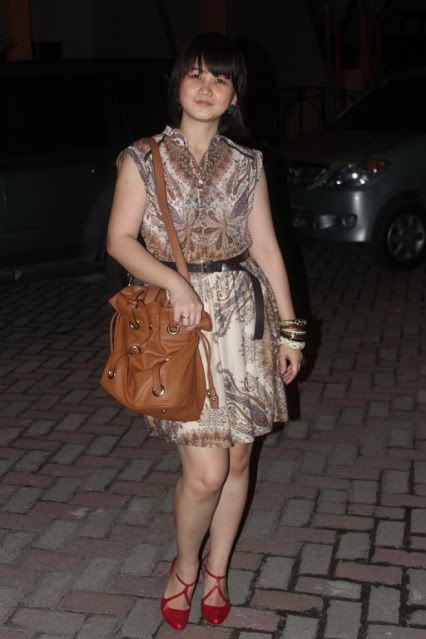 Pair it with paisley motif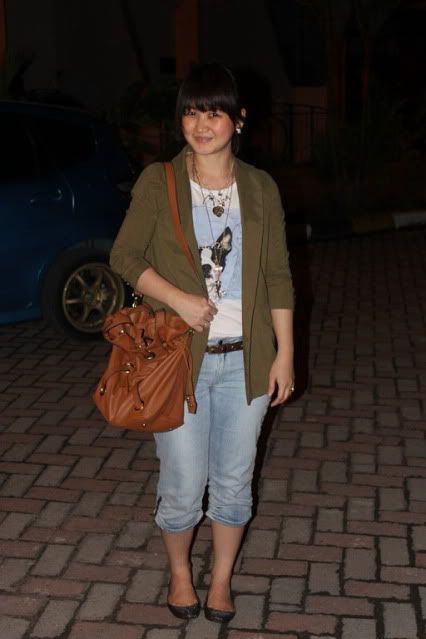 Or team it with khaki and denim
So.... camel bucket bag is IT!!!!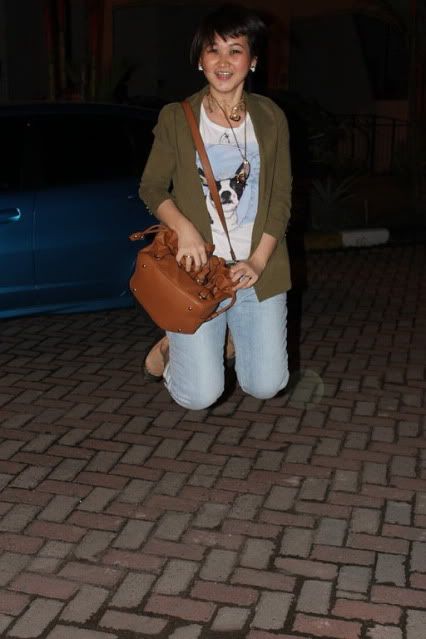 Camel bucket bag makes me happy that I jump jump jump :D :D :D
See you in the next post with more awesome buy.... :)
Adios... smooch smooch.....