I've always loved the European street styles. Sprinkles of something preppy, something chic, something effortless, something classic and some attitude make the whole look screams WHOAAAA....CRAZY ASS THING!!!! or IYESHHHH....THAT ROCKS!!!! or MANNN, COOL............!!!!!
So on a dinner night with Angel and Angela, I grabbed this (peterpan collar blouse) and that (navy dress) and this (oxford ankle boots) from my wardrobe and put them together and this is it : Preppy Chic in my version. :D
All outfit is from my online shop.
HAVE YOU VISITED IT AND LOOKED AROUND??
If yes, thank you pumpkins :D.
If no, WHATRUWAITINGFOR????
I've been thinking of wearing my layered pearl necklace for some time. Gotta admit pearl necklace is a bit difficult to pull as you don't want to look old wearing it. Minimizing other accessories is the best way to avoid looking like you are a granny wearing pearls with lots of Botox. LOL.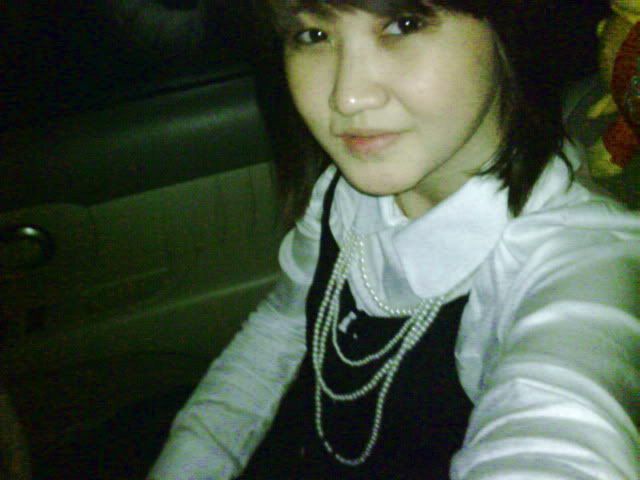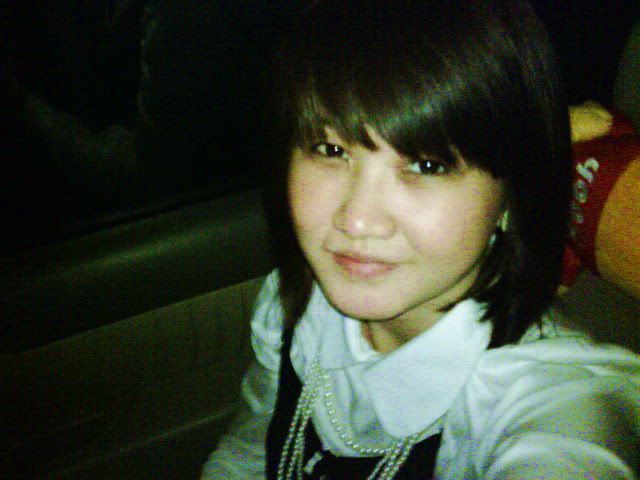 Image quality in the above two pics are crappy cause they're taken from Blackberry camera. Edited a bit still can't help the blurry effect.
And I figured out another way to not look old in pearl, which is ..... by doing peace sign like this :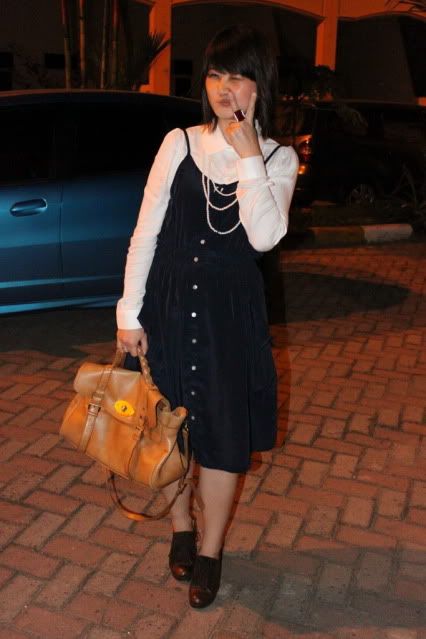 LOLS.
I wonder if I got the "WHOAAA CRAZY ASS THING!!!!" remark from people here in Medan. LOLS
Lotsa love from preppy chica :D :D