What's more fun than playing with colors?
Especially now that summer is in the air, it's the perfect time to clash colors. Well actually, even if summer ain't in the air, it is still fine to do so. After all, we don't have autumn and winter here and it IS always summer in our country, you know what I mean? :D
Hot, sunny, humid are three adjectives representing the weather here.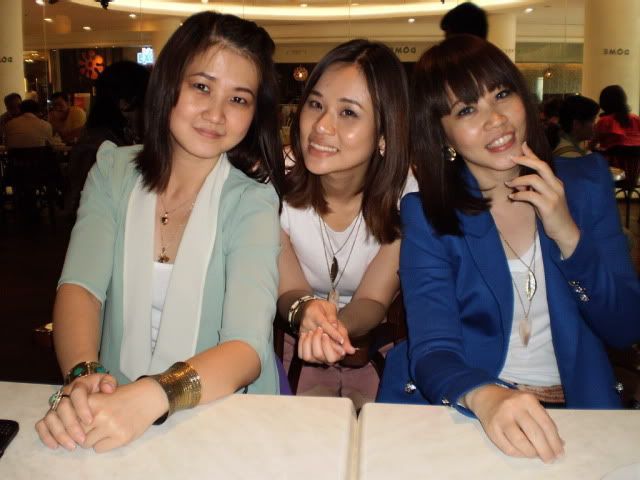 This is us, after watching Scream 4, which is one of the most ridiculous movies ever.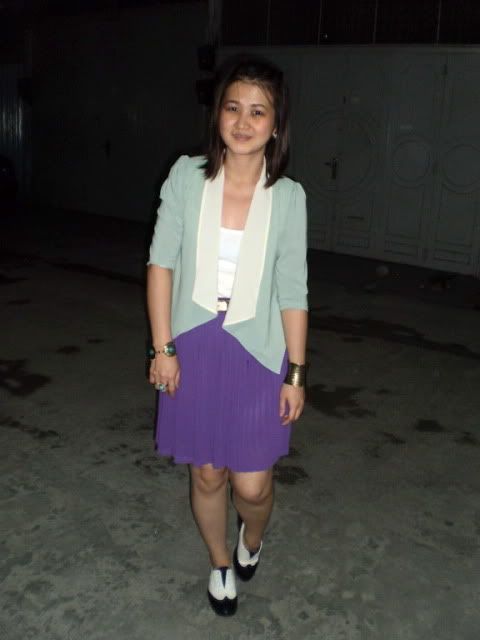 Clashing mint green with purple with some turquoise accessories.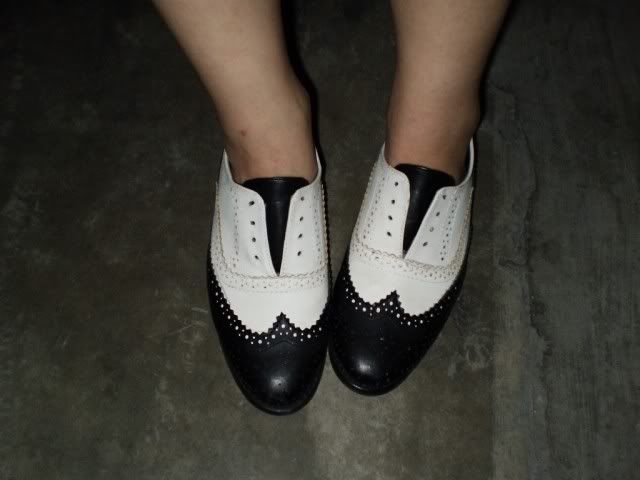 I took the shoe laces out because this pair's really really tight on my feet. Besides, I think they kinda look cuter without the laces on.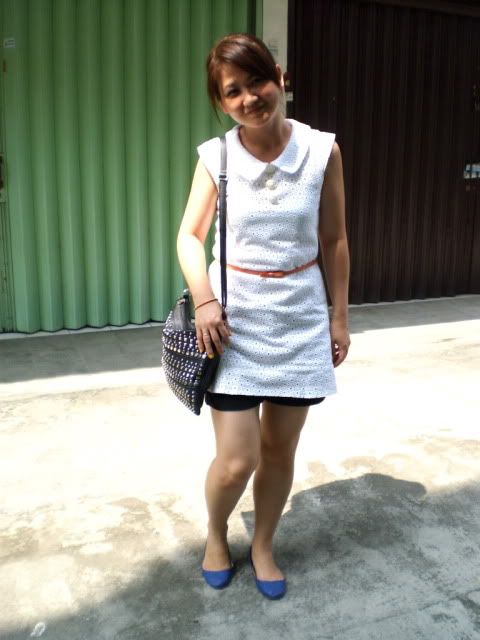 I love the combination of the orange thin belt and the blue flat shoes very much here.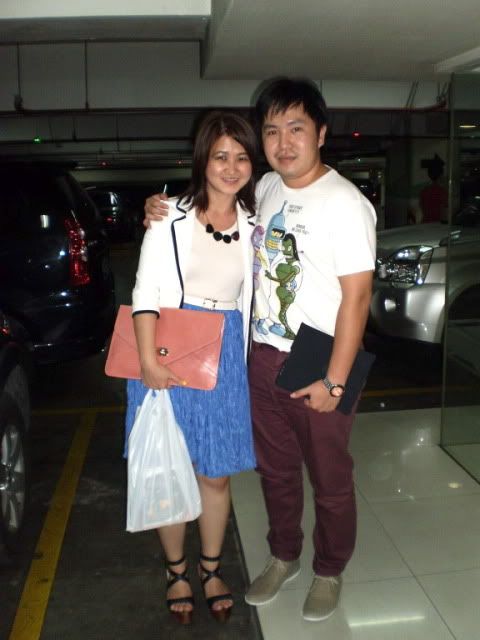 Then, there's cream and blue color block dress and peach over-sized envelope clutch.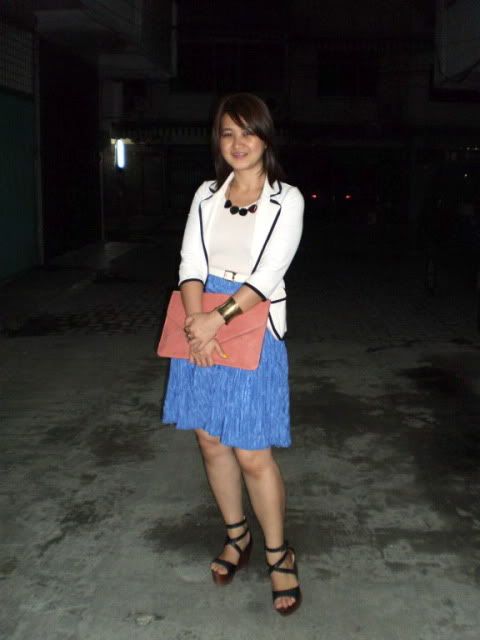 White blazer proves very effective to cover huge giant attention-seeking arms. :D :D :D
And I love my wooden strappy clogs!!!! Despite the 4-inch height, they're really comfortable to walk in. No kidding.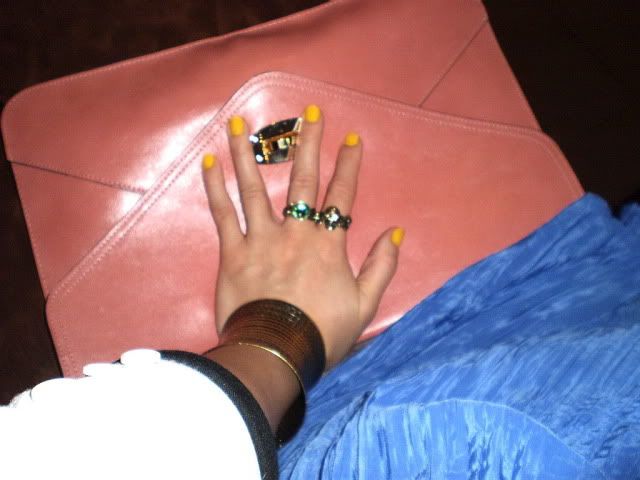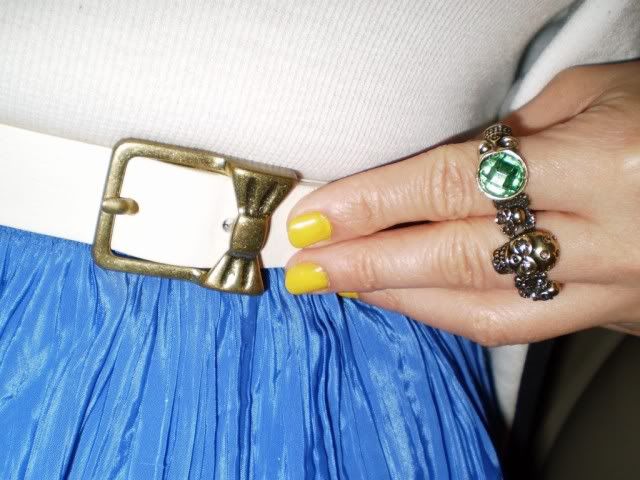 And a little presence of yellow on the nails!!! :D :D :D
Zooming on the belt because the buckle is really cute : ribbon shaped!!!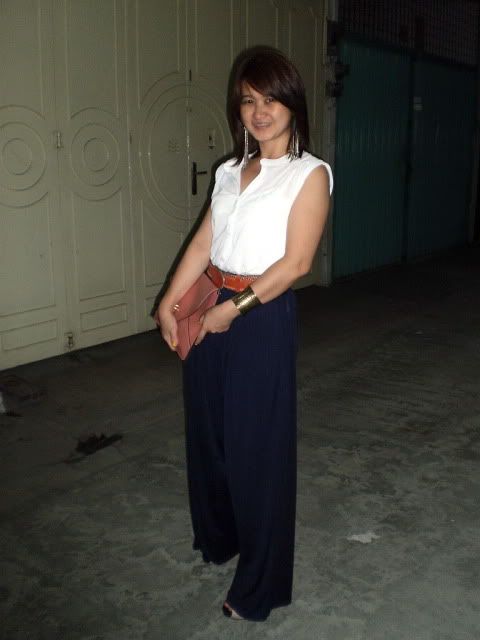 Then, trying on some navy high-waist, wide-legged pants with white top.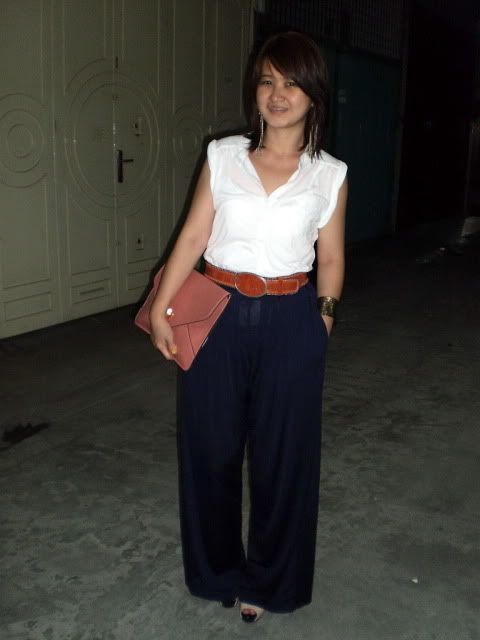 And the orange waist belt has rested in my drawer for almost one year from the day I bought it, before I finally wore it with this pair of pants.
Now, give me some credit for being really good at hoarding.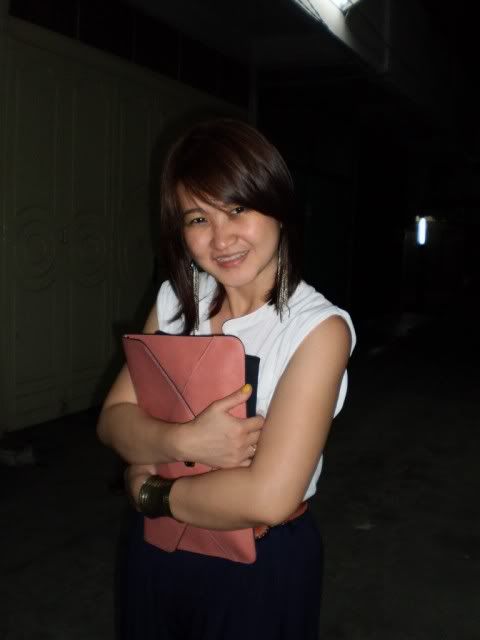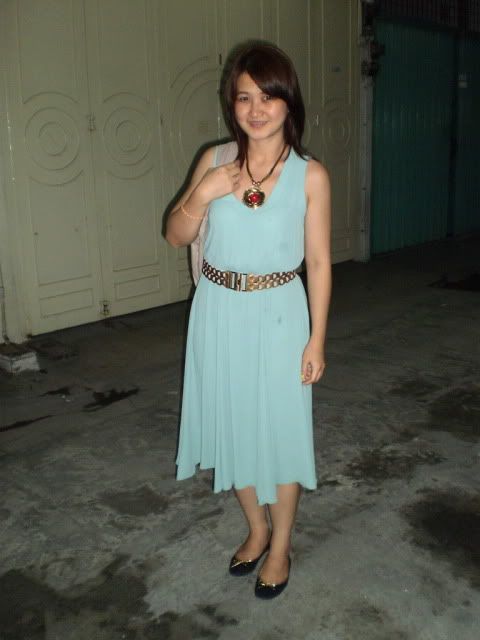 Initially, I was going to wear this pale mint dress with the golden cut-out waist belt for my pre-wedding photo shoot. However after a second thought, it ended up becoming a grocery-shopping dress.
The color is really soft that it almost looks washed-out, so I decided to add a red pendant necklace. The popping red is meant to make the pale mint color less boring.
The "desert-craving Fran" night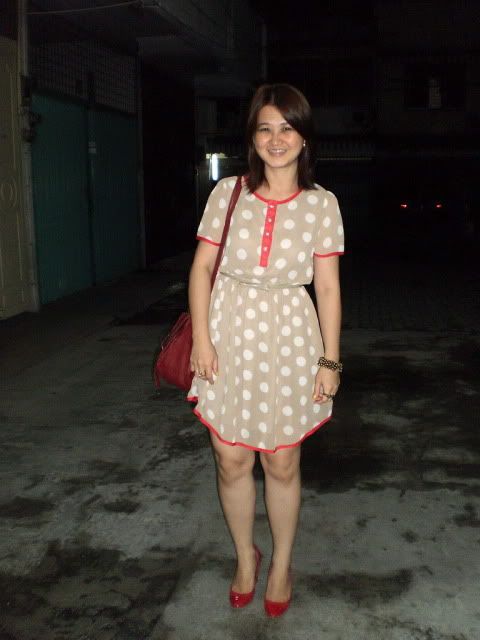 Beige dotted retro style dress with red trimming.
I've always found this two colors very interesting.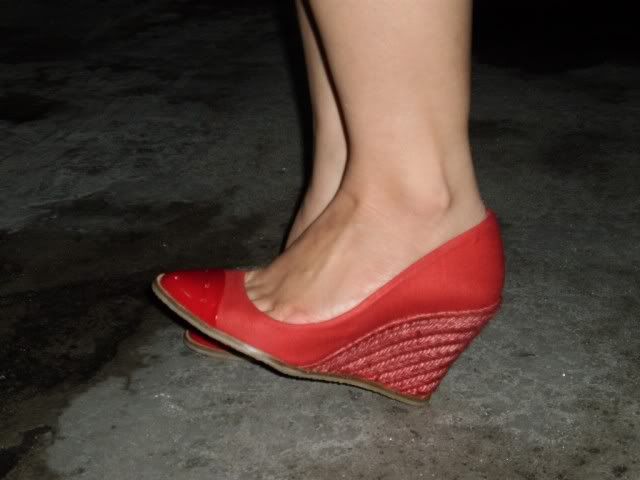 Can you not love this red wedges? Too cute to resist!!!!
Another wide-legged pants. This time in red.
Red and green always makes people think of Christmas. But I think with a tactful placement of the two colors, one won't look very much like a Santa Claus under a Christmas tree wearing them.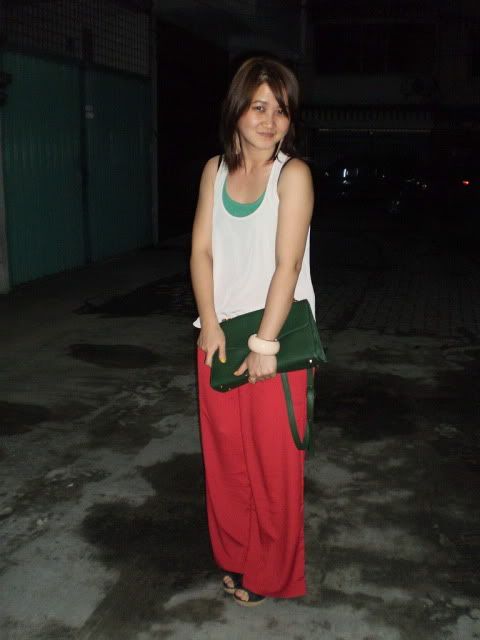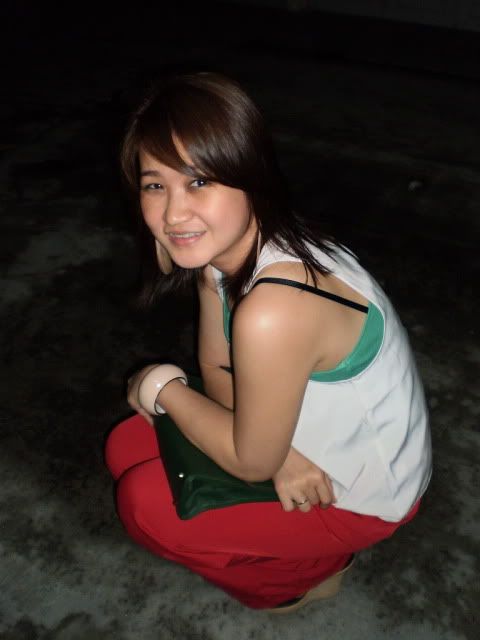 Till the next post!! Adios............. :D