I've mentioned in the previous post that I am crazy about studs at the moment. I am still crazy about studs and I don't know when I can get over it.
So Fran, Devia and I bought our own studs, hoping that we can come up with our own DIY studded items. I don't know what Fran and Devia have done with theirs, but this is what I turn mine into: two bracelets and one belt.
First attempt is studded bracelet.
And what you need is a plain rubber bracelet (or the one of synthetic leather will do also), like this :
And of course studs like these :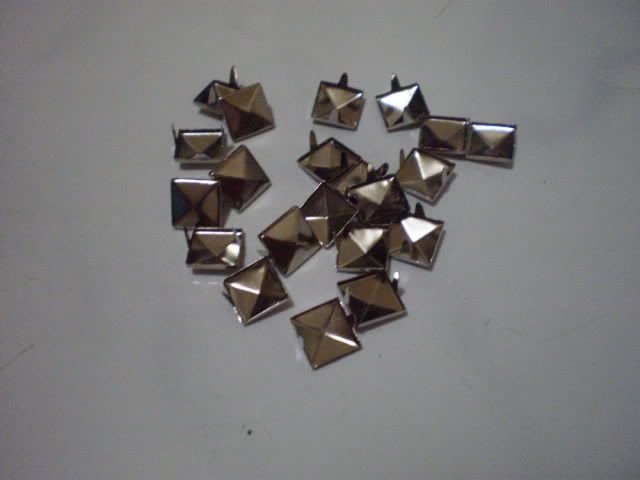 Then with a bit patience and a little strength, push them into the bracelet and bend the sharp tip inwards and arrange the studs in a way so they form a neat horizontal row.
Then, just in a few minutes, these are what you'll get :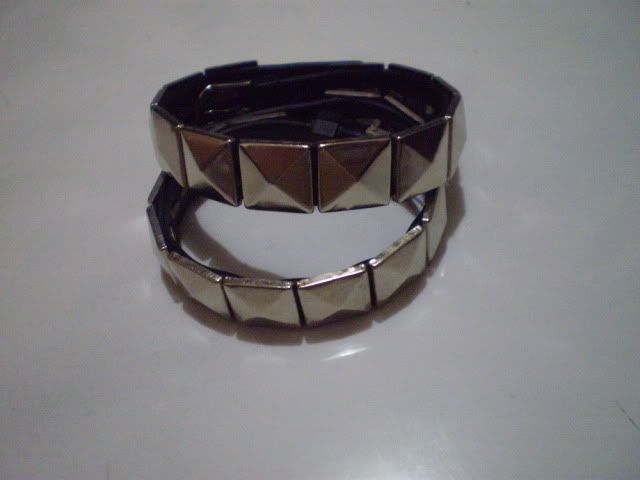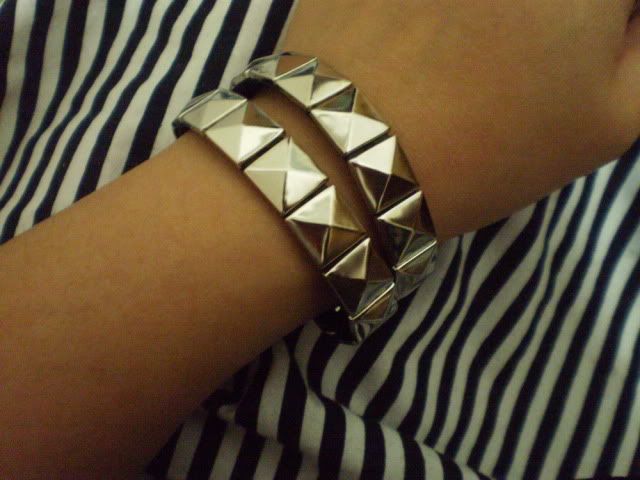 Not bad, huh...
Next project, a studded belt.
Take a plain belt like this (color and size are optional, I used black because this was what I could find at the time) :
Arrange the studs using the pattern as you wish neatly on the surface. Here, I mix the pattern a bit. The thicker the belt is, the more creative you can be, I suppose. Since this belt is quite thin, there's not much I can do, considering the studs are all of the same size and color and there's not much space to play with pattern.
And half an hour later, this is what it becomes :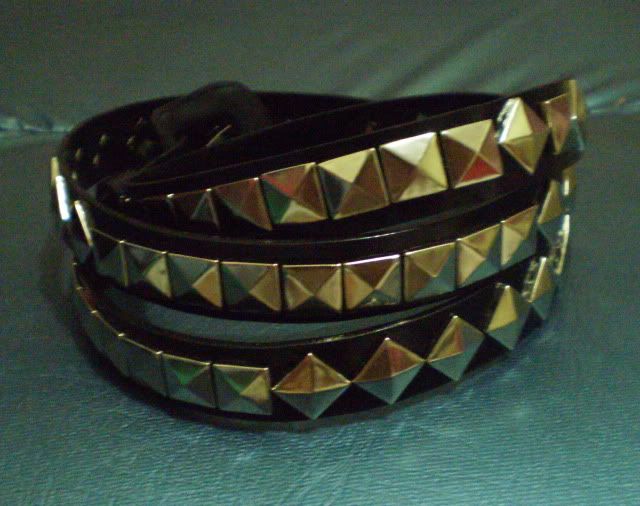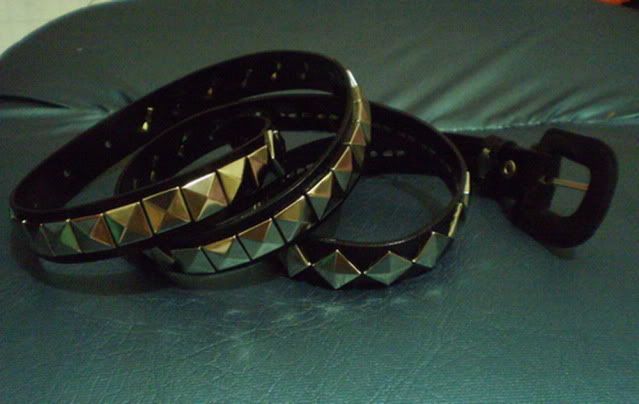 I have to admit that the buckle is a bit turn off, but it can be modified too. I'm looking for another more "reasonable" buckle to replace it. Now, in the mean time, I have to be satisfied with this one.
It doesn't look too awful, I suppose. Hehehehe
Well, I have so many things I want to stud-defied ( I don't know what vocabulary I'm using anyway).
Unfortunately, I am running out of studs. The person I bought them from said that they're out of stocks. This can't be true. I just began. I haven't had enough and now I am running out of ammunition.
What about my vest, my blazer, my T-shirt, my shoes that are queuing up over there waiting to be pimped?
Anybody knows where I can get studs like those? Any shape or color will do.
I hate it when I have to stop when I am fully excited like this. It's like you have to leave a party at its peak hour.
Aargghhh...... Help meeee............
I need studs, more more more. I am addicted to them.
Studs.
Studs.
Studs.
More projects coming up (with my few studs left).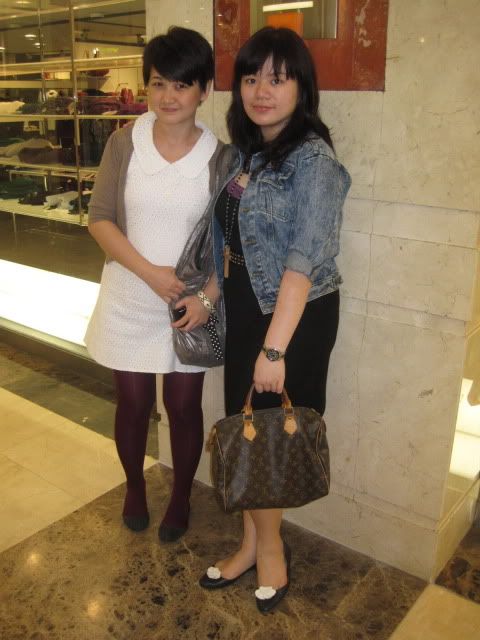 Till then, Adiosss.......