I am currently in love, in deep love with this Alexander Wang Coco Duffel Bag. First saw it at a fashion blog, featuring new celebrities' bag crush. And below is her, take a good, close look and examine every inch of it.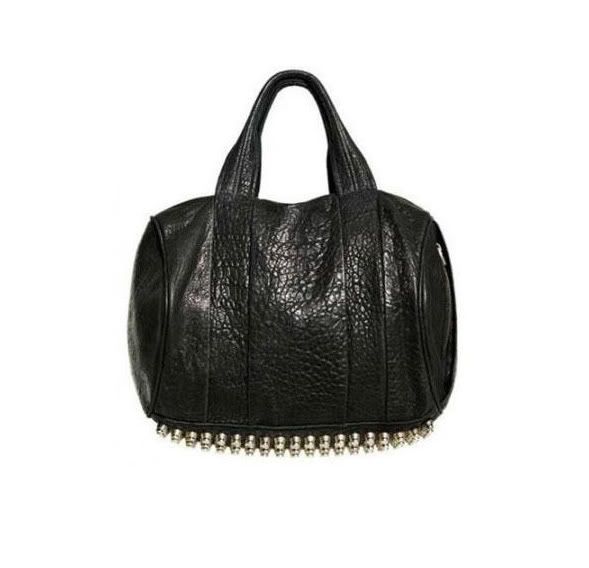 This is on the runway carried by the model
It is so so so versatile and so so so effortlessly cool.
I know I'm gushing about this bag.
Seen on Mary Kate Olsen :
Seen on Kristin Cavallari :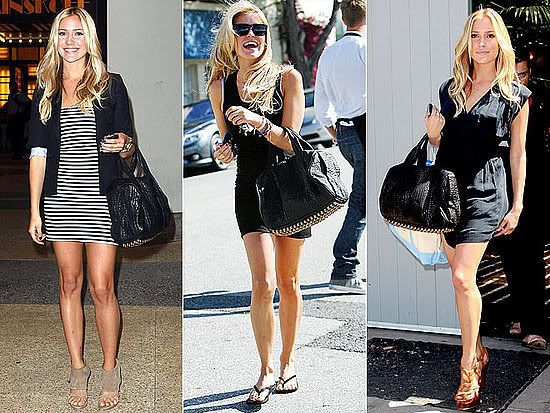 Seen on Ashley Tisdale :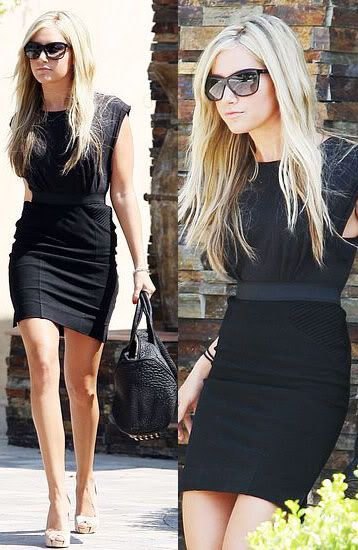 And of course, on Rihanna :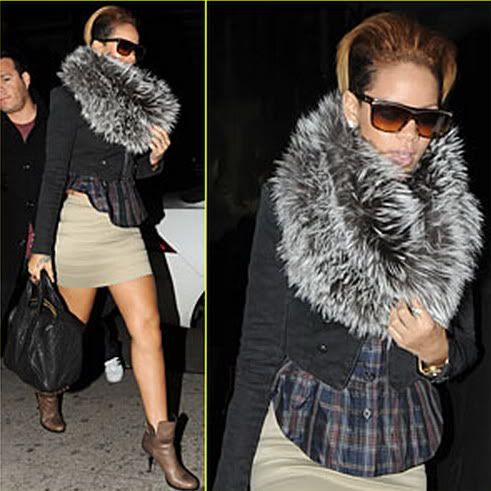 I did some searching and learnt that they come in suede mocha, denim leather and grey leather, all with silver studs.
Denim leather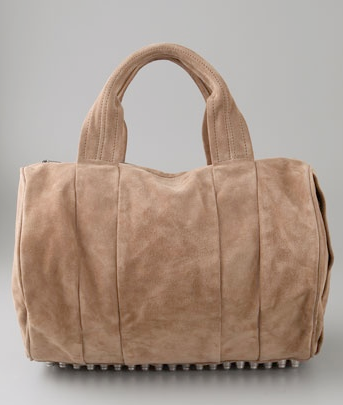 Suede mocha
And,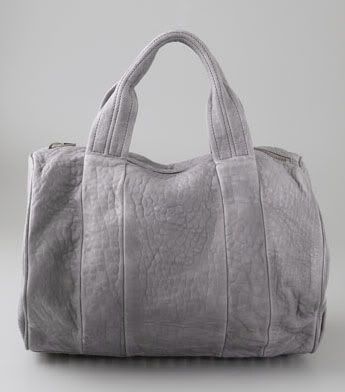 Grey leather
This one is Nicky Hilton's favorite.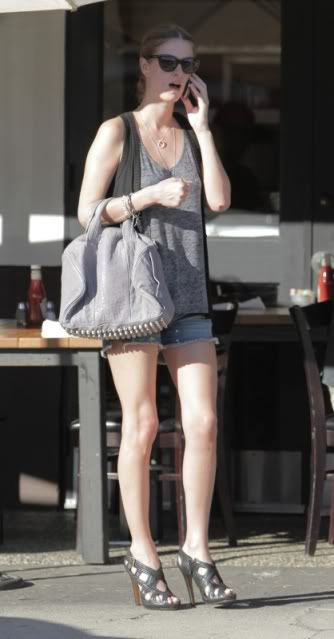 What do you think?
Which one is your coco duffel crush?
As for me, this one, black leather with gold studs, blows me away...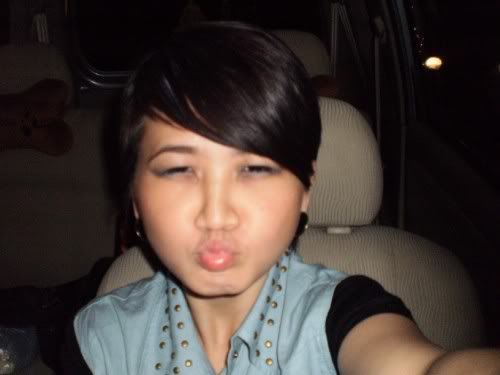 A.D.I.O.S