The days that I am always looking forward to are the weekends when I get to go out.
Funny thing is, I just have to go out on weekends, even just to hang out at a coffee shop in town.
Staying at home is really a big no no for me. Not on weekends.
What is wrong with just staying at home? Nothing is, I just feel the need to be a normal person on those days, cause honestly, I hate weekdays, like literally hate it.
Hahaha.
I hate my job. Talking about it will ruin my mood just in a snap.
.
.
.
.
.
.
Yes, I hate it that much.
Weekends are time when I get to play dollhouse. Well, I'm no expert or what, but I think this is the only thing that keeps me from going insane.
Hanging out and meeting ppl (not students) and shopping help me stay on track.
And I can't start to imagine if shopping is to be banned from my life for good.
Good god, let's not allow that!!! (shivering)
In fact, I'd rather not go on a diet than not shop. What kind of preference is that?? Given the fact that I rarely go on a diet myself. Hahaha.
Well, I don't set good examples. I eat like a pig, I shop like there's no tomorrow (err....this isn't completely true, cause I am always tight on budget. I was just trying to make myself sound cool, you know).
The bottom line is I suck when it comes to planning and managing.
And lately, Fran is planting another bad seed on me. I have enough bad seeds growing inside me and she is adding a new one. Well, welcome aboard..........the love of face and beauty products. It's not her fault, but I just want to blame her, though.
I even bought this little container to put in all the make-up stuffs.
Another craziness.
Don't ask how much I have spent on make-up products just in these past two months. Probably it is not a big number to the others, but to me any number is always a big one. Hahaha.
I love them, though. I seldom regret things that I have purchased.
I am looking forward to weekends because of this, too!!! I get to put on face make-up.
Happy.... yay......yay!!!
Just a few weeks ago, I tried on using fake eye-lashes, which Fran gave me. She has a million pairs of it, I think. So, it took me around 30 minutes or so to have them fixed onto my tiny eyes. It was a success!!! They stay put for the rest of the day. Perfect!!!
But, my boyfriend said I looked kinda scary with the fake lashes on and I looked like those club strippers. I think my eyes had to be too mesmerizing that night that he found them too hard to handle (roll eyes over and over).
I think it didn't really boost up anything, or they did?
U decide. The top one is with lashes on and the bottom picture is without lashes on.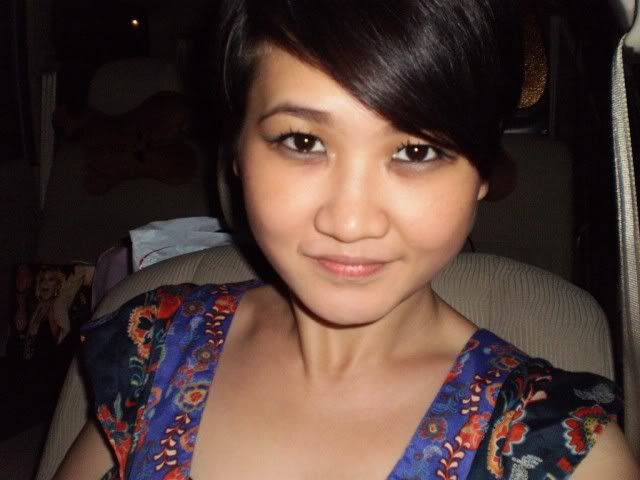 I love fake lashes, although you have to spend some extra time in front of the dressing table and given the limited time I have on daily basis, me with fake lashes will be a rare scene.
Pictures from......., I dont remember when :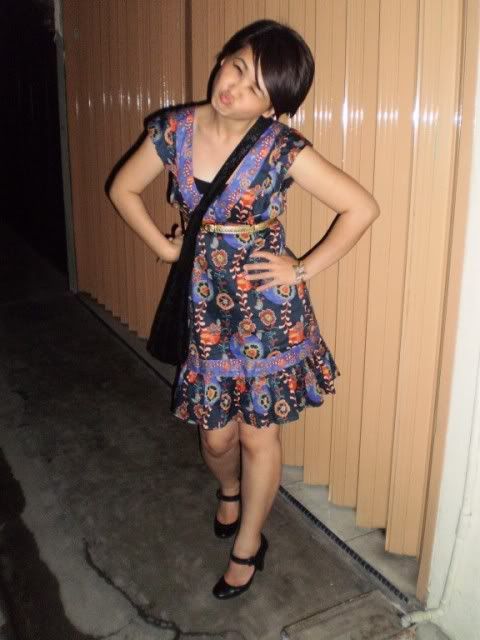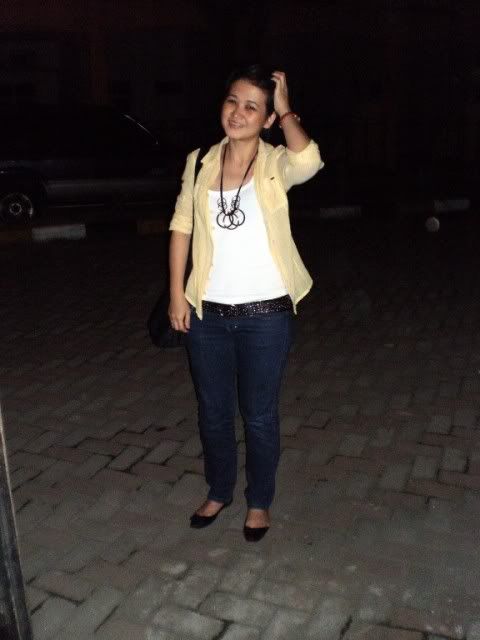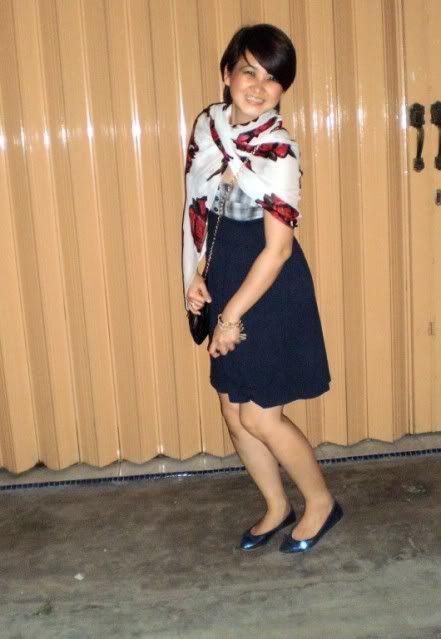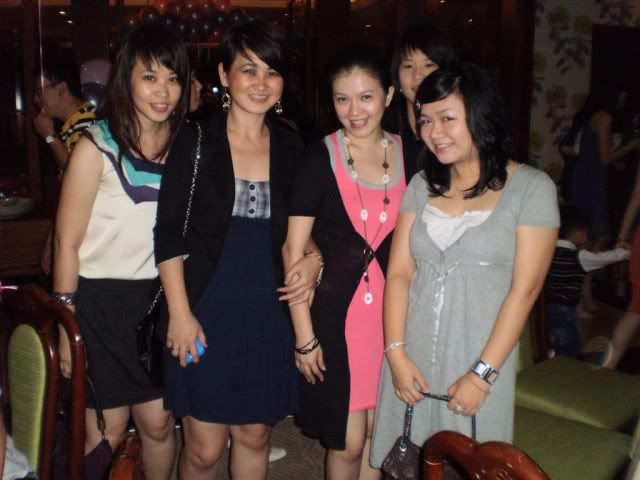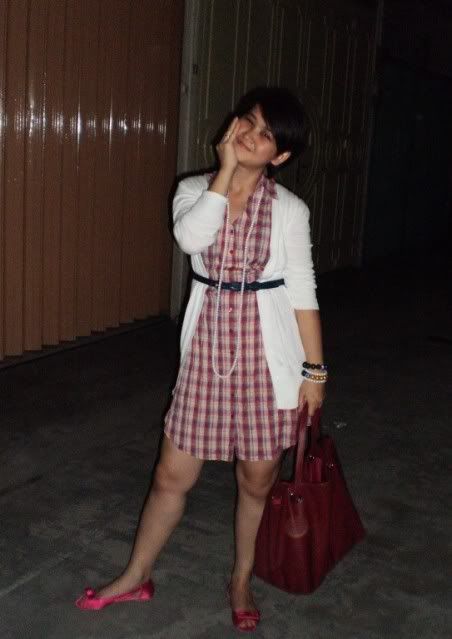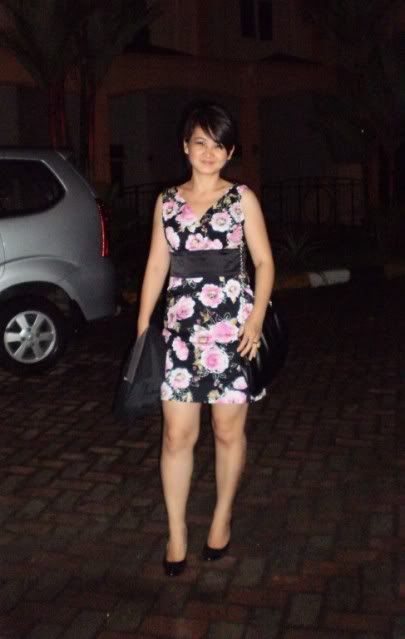 All those pictures were taken either by my boyfriend or my sister.
Here, photographers :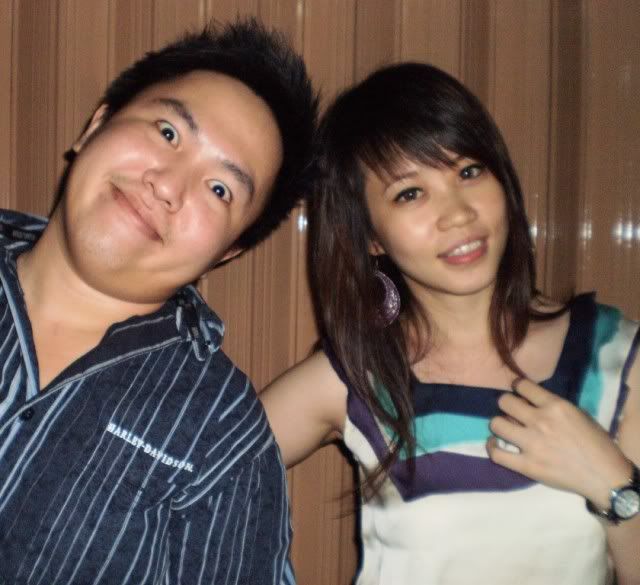 Hahaha.
My sister is very cute and pretty and my boyfriend is very good looking and funny.
Hahaha.
"You bet I'm good-looking!! Don't mess with good-lookingness!!!" said him. Hahahahaha, wtf.
Well, gotta hit the sack now.
Be normal and shop, and eat, and spread love.
Don't overdo them. Just the right portion. Slowly, wisely and merrily.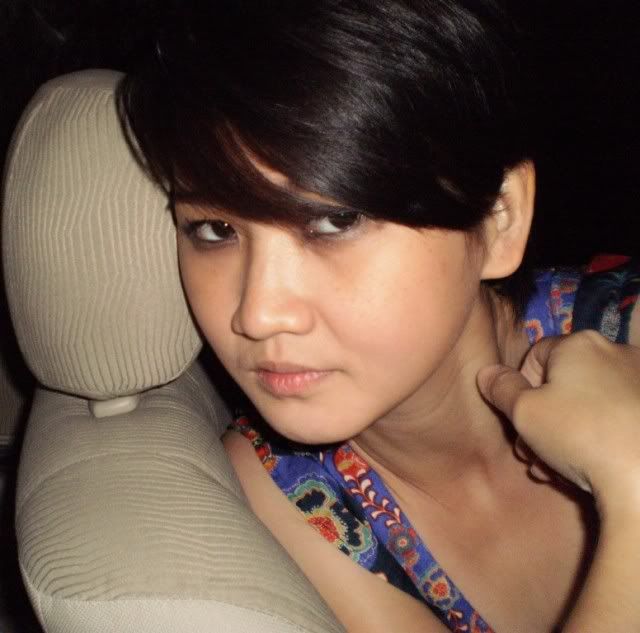 Adios, ppl.