Hi...hoo...... Has everyone had great fashion days????? Sure you all do!!!
Everything in life is fashion, even flip flops and scrunchies are fashion if you know how to.
Anw, if you haven't yet known, now I'll say it once again, I have always loved....... blazers.
And I got this detective blazer (that's what I named it)!!!!! The pattern and the color fit the name, right? right? right?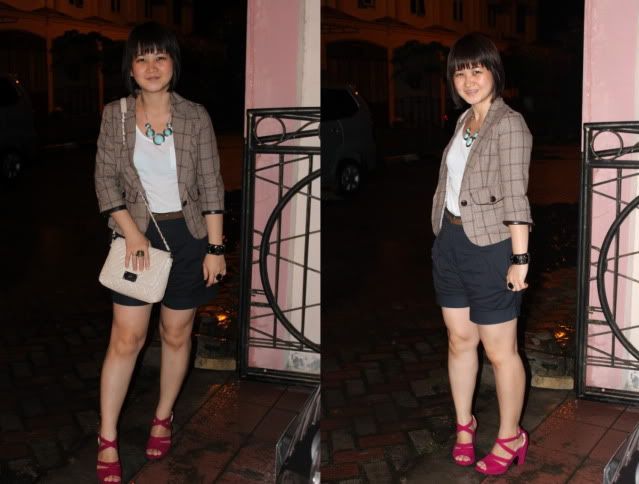 And the fuschia strappy heels!!! Welcome aboard, honey!!!! And now I only have deep green pointy shoes to wish for, and next are leopard motif flats, and oh yes...... fringed heels are not to forget either and the list goes on.
My cheeks are so damn chubby.