Wearing indi-pink blazer with black trimming to the Prime for dinner. The camera setting is a bit too dark here and I'm too lazy to edit it. So just be it. :D
Angel, as usual, tagged along. She pulled faces because she'd had too much salmon steak that night that she suffered from brain malfunction. Pardon her.
Here's a brighter one.
Twist my leg inside, twist it outside.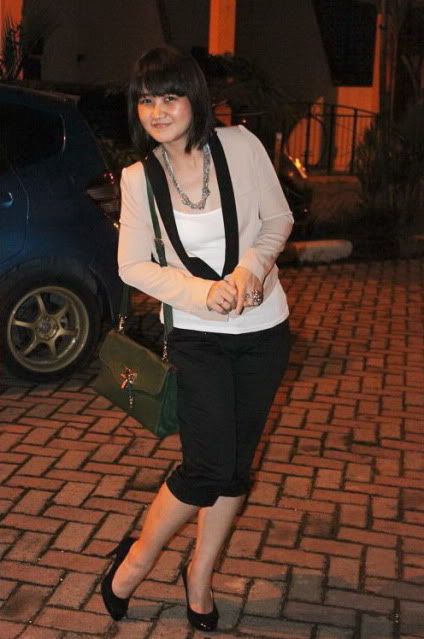 Rest my leg above the other. Ekkk :D :D :D
My calves were very obedient that night. People who don't know might think they are slim and proportional, contrary to reality. T_T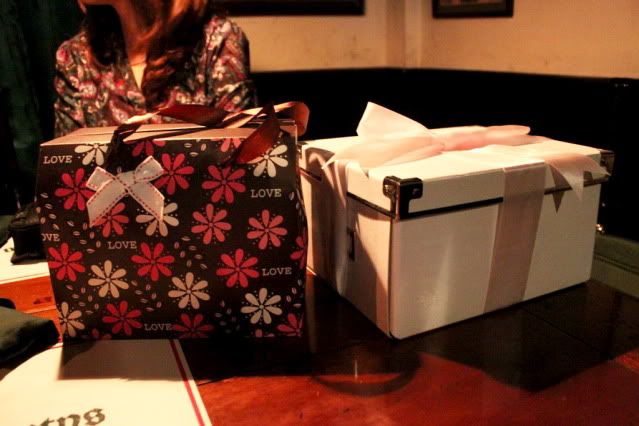 AND....... Gifts were exchanged!!!! Ta... da....
Mine was the left one and Fran's was the right one with light pink ribbon.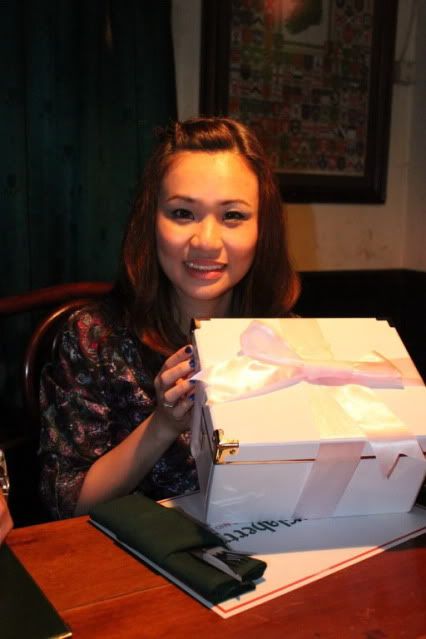 Here's the official pose
And.....here's another official one.
We were TOO busy snapping pics that night, we were like "Hai a, hip w lang la" and "Yang, tolong la w sama Fran" and when our order came we were still like "Fran, lai w hip lu" or "Pink, kha me!!!"
LOLOLOL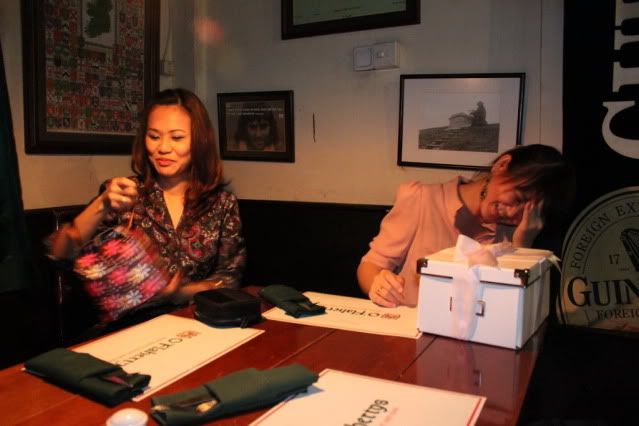 Really women, why??? Tsk!!!!
What's inside my parcel for her.
The theme is Beach Essentials : bandana, some turquoise accessories, sandals, lotions, shawl, sunnies and some girly hair clip.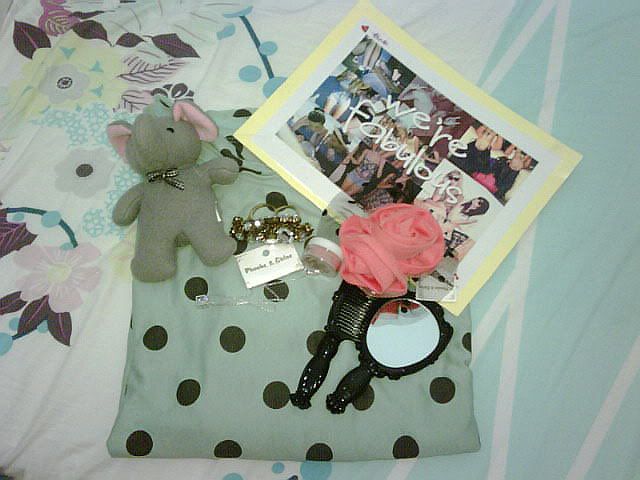 What's inside Fran's parcel for me.
Pretty little things. The theme I requested was "Vain" : polkadot top, silver necklace, diamante ring, mineral eyeshadow, rose clip and a mini mirror and comb. The petite elephant somehow got stranded there.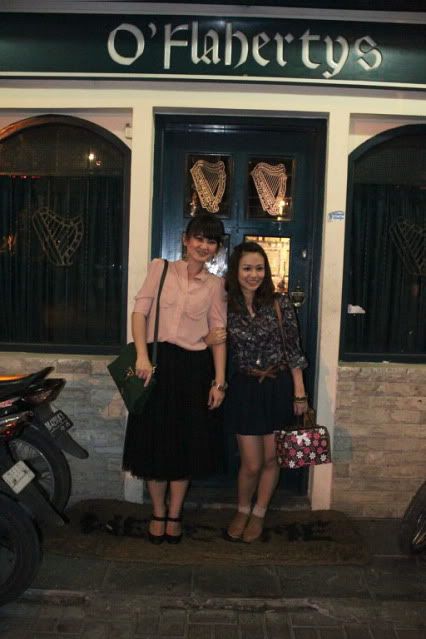 At O'flahertys entrance.
I was wearing black calf-length tutu skirt, pink blouse with standing collars (and yes I was using that green purse again coz it looked so damn good with pink) and black Mary Jane.
Fran was wearing dark blue paisley vintage shirt and navy shorts with tan Oxford.
If we were at a costume party, people would have thought we were a school teacher and a secondary student. LOL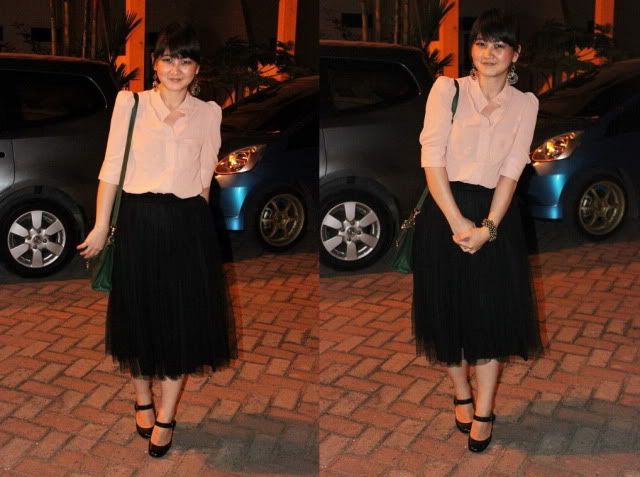 I thought tutu skirt would look hideous on me. Well, not that hideous, I suppose. Hahaha.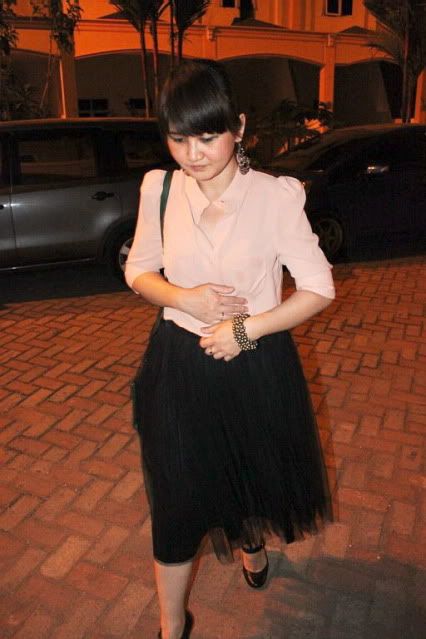 Okay peeps, that's all for now.
I'm walking away...... Bye, pumpkins....
Seal a kiss, smooch!!!!!