When I first saw this Topshop mustard tiered peter pan collar blouse (what a long name), I was love struck.
I was in a Kuala Lumpur mall and I had been spending too long time already in this Topshop outlet and everyone was already waiting for me to finish my shopping and on my way to the cashier I spotted the blouse and I just grabbed it without even trying it on. LOL. It's all about spontaneity and speed, huh?
Love at first sight is never wrong :D
And then there's this satin mary jane I ordered from June + Julia :
The picture is taken from their website
And I thought mustard and blue is kinda cute, so here goes :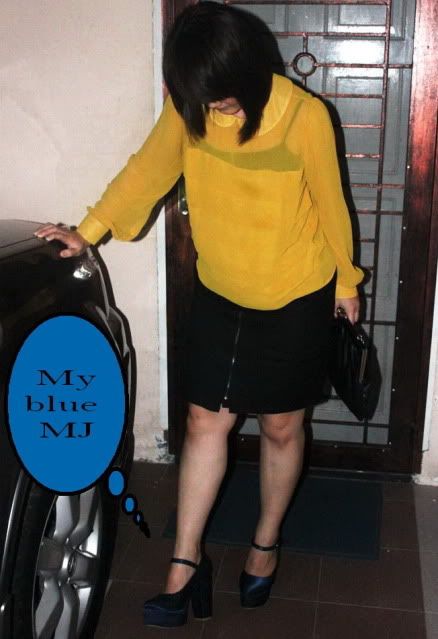 Yippieee.......