If my mom saw these, she would freak out and nag non-stop, the way she does every time she comes across my shoes and my wardrobe.
And a friend (I think she read this blog) asked me if I had a boutique business. It's a serious question, not mocking me or what. Maybe she assumed that a normal person wouldn't have this much stuff. I am not normal, I suppose.
Studded earrings. These are currently my most favorite pieces.
It's a gift from Devia. They actually belong to my sister.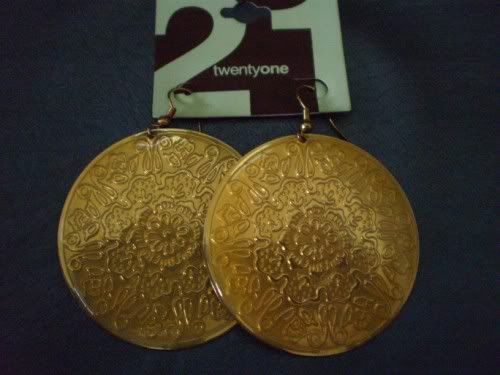 Another gift from Devia. Now this pair is mine.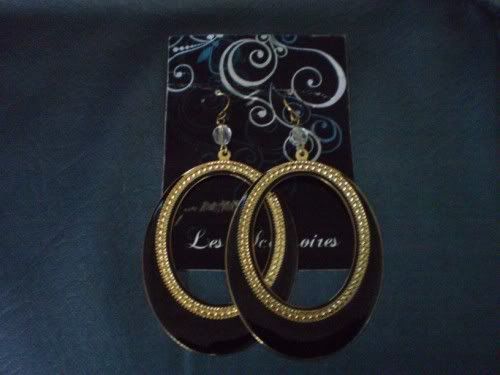 A simple piece oval loop with gold trimming. Bought it from Devia's accessories shop. Do visit her facebook profile at
Les Accessoires Medan
This pair will last for as long as fashion lives.
Wooden pattern bangle
Ethnic pattern bangle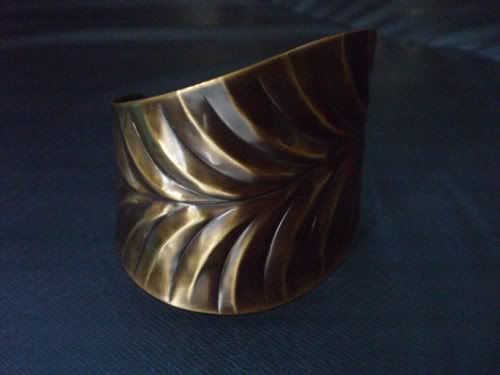 Leaf bangle
Cleopatra bangle (this is what I call it)
I don't know why, but every time I look at these bangles my mind is thinking 'snake'. Rattle snake.
This set of bangles actually contains 6 pieces in similar color. Angela bought the black one and I the white one. Then we exchanged the bangles and switched the color. It's like "buy one and get two" trick.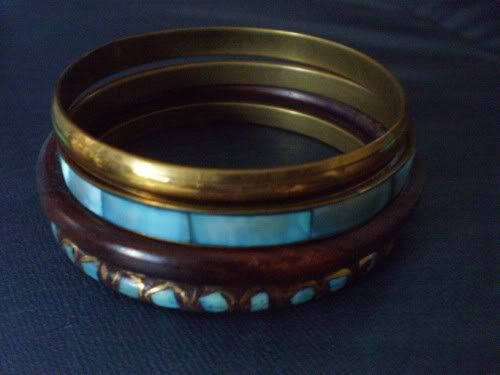 One of my favorites
Bamboo bangles
Perfect for formal occasions.

Since my friend popped that question, I've been thinking why not start a business? My sister has been pestering me too lately. The only obstacle is the capital needed, I guess. But, determination will eliminate all obstacles, no?
I am taking it seriously now and taking this idea into consideration. Selling dresses or shoes or bags or accessories will be fun. Maybe Fran and I can start a garage sale business. Many of our stuff are still in good condition (if not new, hahaha).

It will be a good thing (fingers crossed).
Pray, pray, pray and work, work, work hard.