I just got this new white blazer and last Saturday nite was her premiere night.
I think I am a deluded fool cause I constantly refer to my belongings as 'she' or 'her', as though they were alive (which I guess they do, for I have breathed lives into them each). Hahaha.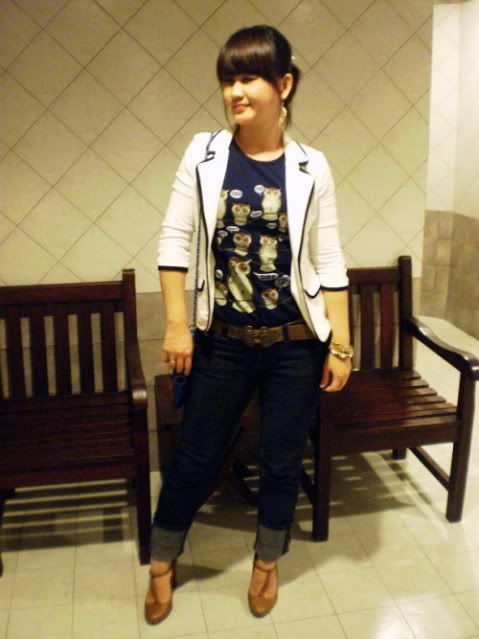 New love, here worn with dark blue owl t-shirt (burhan shirt, that's what my sis and I named it), folded skinny jeans, tan T-bar heels and blue sling bag.
I've been meaning to buy a pair of nice cropped pants (denim especially or black and cotton particularly). I've searched high and low but to no avail.
If it's not the sky-high price then it's the teeny weeny size that keep me from having them.
Medan women are mostly -if not all- very very petite and small that I think the radii of my thigh is the diameter of their waists.
I'm an outcast, I think.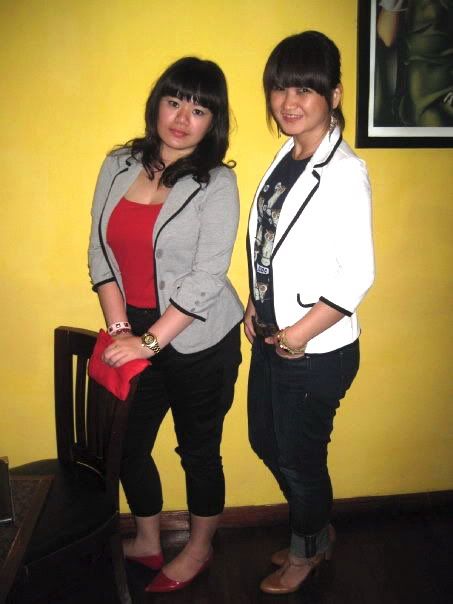 Devia has the grey one, which is equally pretty. And I was this close to buy the grey one too, but I didn't (after a long battle with my conscience, of course).
Hers was worn with cropped harem pants and red tanks, clutch and pointy flats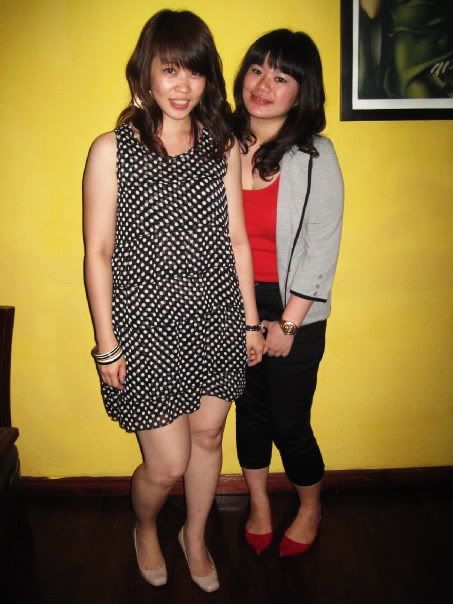 My sister, Ngelic.
Her costume that nite was polkadot tiered dress and nude heels.
She is the type who always sticks with her classic style with basic colors. Never will you see her wearing blue purse and red shoes at the same time (if you get what I mean).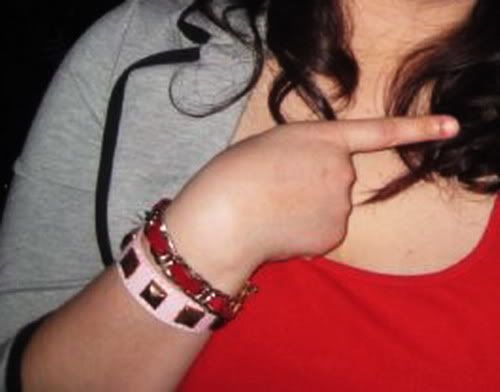 Devia's bracelets.
Pink studded bracelet!!! My heart melts.
I'm not a fan of pink, but still this particular one is exceptional. Still considering whether to buy or not.
My accessories for that night.
Layered gold bracelet and multi color bangle.
Red, green, black and white. Who would have thought that they would make such a great combo?
That's all for now.
Adios, fashionistas....