A student's parent returned from vacation and gave me this: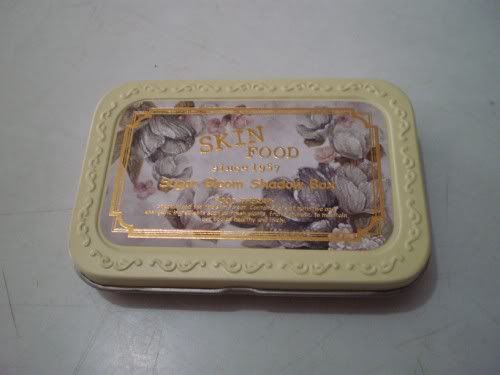 The soft yellow color caught my eyes and I instantly fell in love with the packaging.
Since there's another box of chocolate inside the paper bag, my first thought of the content was "Ahhh...... mint candies and chocolate. Niceee....".
What is inside, however, is this: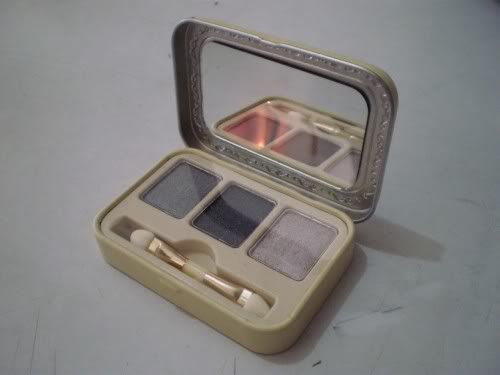 Trio sultry colors eye shadow. OMG.
Stupidity is me. It was clearly written "skin food. sugar bloom shadow box" on the front part, only an idiot would miss it (that would be me).
Anywan, i love ittt.............(the gift, i mean).
Thanks!! And adios!!