Went out for a dinner at a restaurant with the gang. What we did, besides pumping more fat into our bodies, was of course taking pictures in -as usual- the restroom, which happened to have bold wallpaper.
The truth is I'm kinda sick of seeing the wallpaper. Maybe because I have seen it too much on many ppl's photos, but there's no choice . It seemed to be the best background available.
The downside of all the pictures taken, after I've noticed, is the angle of the background taken is inconsistent.
Some are taken from the left side, some from the right side and some from the center.
Not in harmony.
I have to do a lot of cropping.
Imperfection.
I understand it's hard to be perfect and sometimes perfection seems impossible.
Would it be ridiculous to hire a personal photographer who follows us everywhere only to take our pictures for the sake of this blog ?
Now, that would be a total insanity.
Ngelic in white tanks, denim shorts, black cropped blazer and nude heels.
Told ya, she's the play-it-safe girl.
Through this post, I challenge her to be bolder in her style.
Ngelic, do you hear me?
.
.
.
Most of the time she won't and just walk out on me.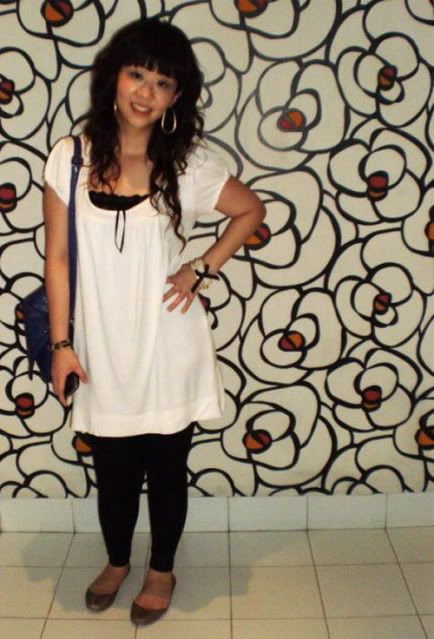 Angel in off-white over-sized shirt, black leggings, blue purse and gold rubber flats.
The shoes she is wearing is the best purchase ever. 34,900 rupiahs, can you believe it?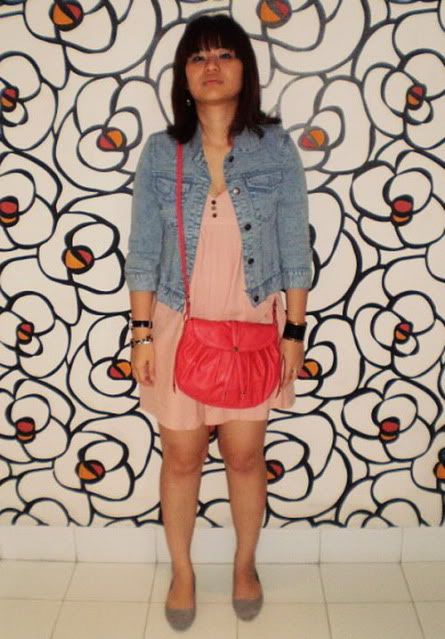 Fran in pink dress, stretched denim blazer, denim flats and pink sling bag.
Look at the way she posed, like a pro....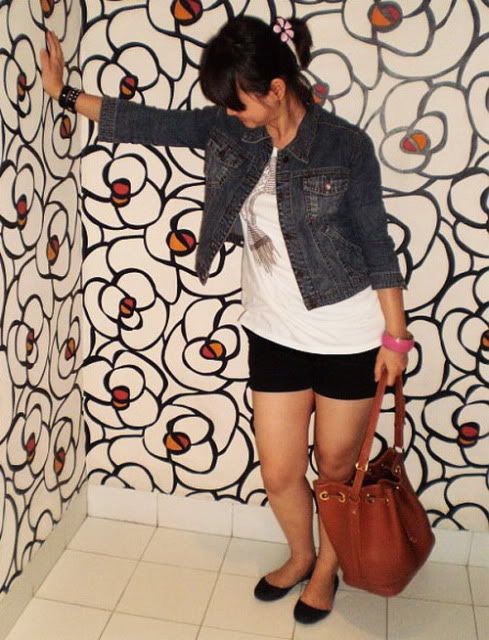 While me, in white tee, black shorts, denim blazer, tan bucket purse and the 34,900 rupiahs black rubber flats.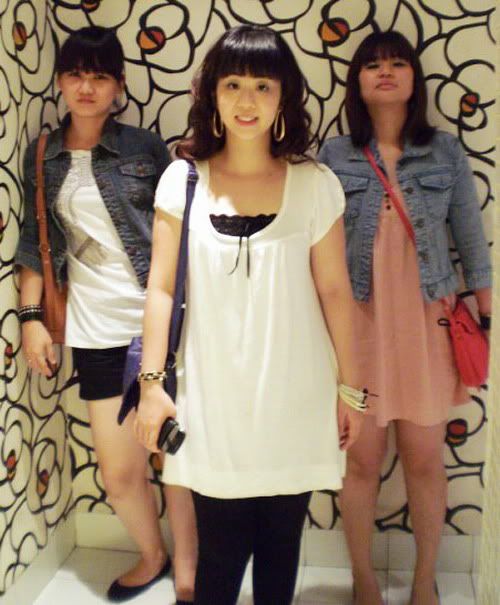 And next......
Accessories (owners respectively from top to bottom) :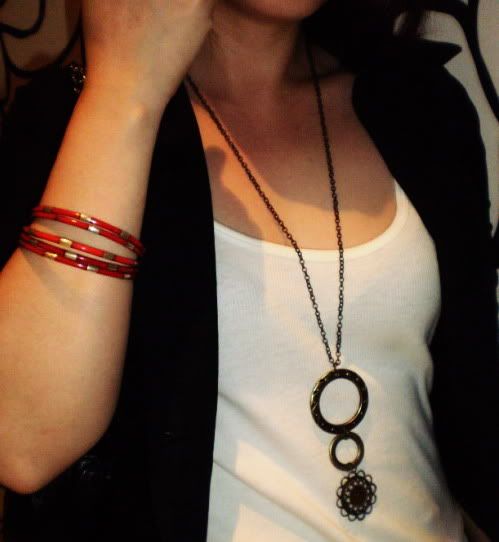 Rattle snake bangles and necklace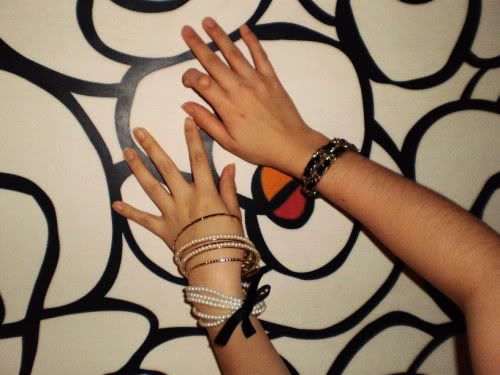 Pearl bracelets on the left hand and chanel-inspired bracelet on the right
Chanel inspired bracelet on the left hand and black cuff with gold trim on the right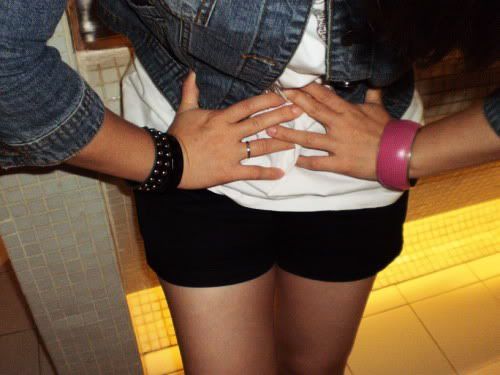 Studded bracelet and pink bangle.
That's all for today.
.
.
.
Adioss.....