Got this denim blazer at an amazing online shop, Just Wanderlust Full (you can search her in facebook). It's affordable and I think it drives me back to the era of Debbie Gibson and the 80's or the early 90's. The cutting is lose, which I particularly like. The only downside is the color. A pale denim or maybe a dark denim will do the blazer the justice.
My hair and my face were like hell at that time, so, I decided to have them cropped too.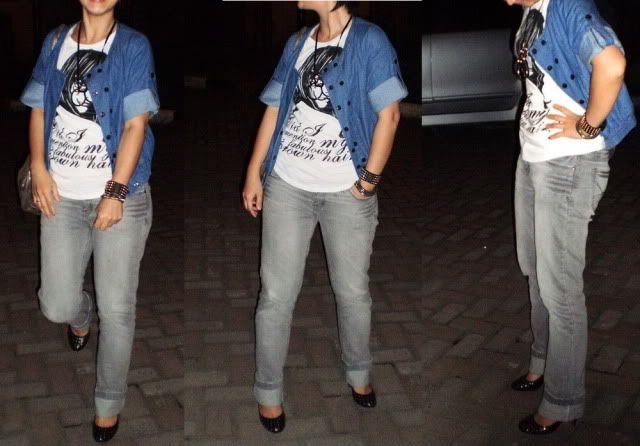 I am having a serious problem with my growing hair. I don't want to sport short hair anymore, but I am also not sure whether longer hair suits me or not. My hair is brutally thin, straight and limp. And it's just hideous when it is growing longer, reaching my back.
Well, does this mean I am entitled to a visit to the hairdresser's?
Hahaha.
Adios everyone!!!
Sleep tight.....