I just can't get enough of exaggerated shoulders !!!! They are my fashion crush at the moment. And I finally got a chance to wear this flowery top. Well, actually I don't quite understand what I mean by "got a chance". I do go out every weekend. I guess I should say, " I'm finally taking this baby out on her debut."
I have this weird tendency, that is, if I love an outfit so much, I don't want to wear it too often. The main reason is because I'm worried that the outfit, when worn too often, will lose its appeal to me, or worse yet the color will fade and I will resent it and I will have to send it away and it somehow just breaks my heart. Nothing lasts forever, I know. Even love doesn't last forever, let alone outfit. Sometimes, I can't understand why I am such a weirdo.
The top has a visible zipper at the back side. I requested for it actually. This is the best part of having your outfit custom made. You get to play designer and stuff. :P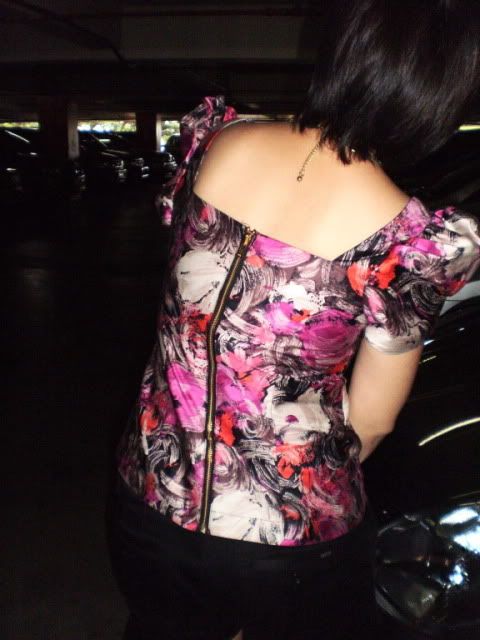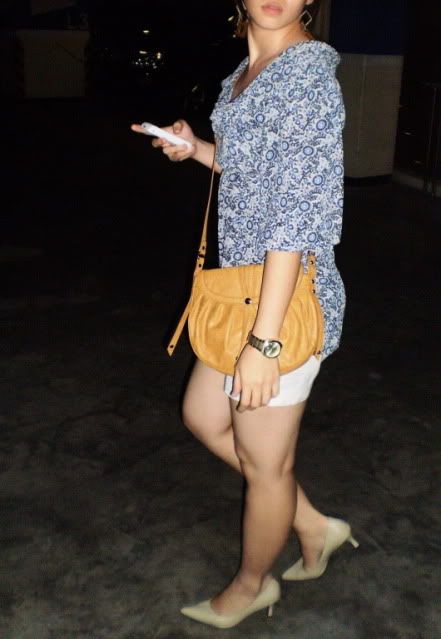 The two other photos were purposely cropped on the face side, because my sister complained that she looked like a dumb duck in the picture and she didn't want to have her picture posted. So I initiated to crop the 'duck' part and so to be fair, I cropped mine too.
Too bad, coz I actually looked kinda adorable in the photo. What a waste. Hahaha.
We went to pick up a new book rack for my ever growing books and magazines. And I need to get a new shoe rack, too (duhh...., like is there anything NOT new that I need to get?)
I know I have exceeded the greed limit. Should I be feeling guilty?
.
.
.
.
Can't seem to function my brain to think properly now.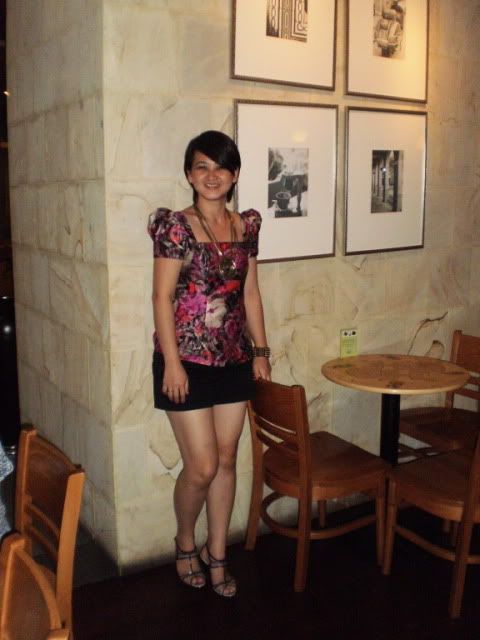 At Starbucks afterward. I really like the brick wall with photo frames hanging on it, so since the coffee shop wasn't too crowded, I quickly grabbed the chance to capture the wall, with me standing next to it, of course. :)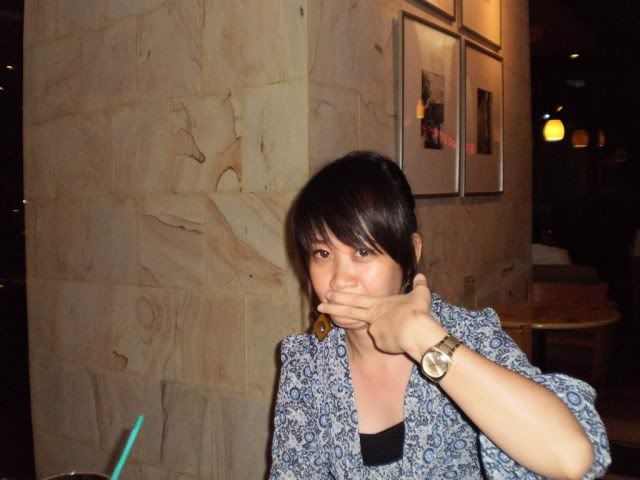 The 'duck' sister.
My new studded bracelet. Love it!!!
Adios people. More short posts to come.