Trying applying effects on my photos. Here are the results :
:)
Nothing special, but it's fun. I wish I took graphic design back in university.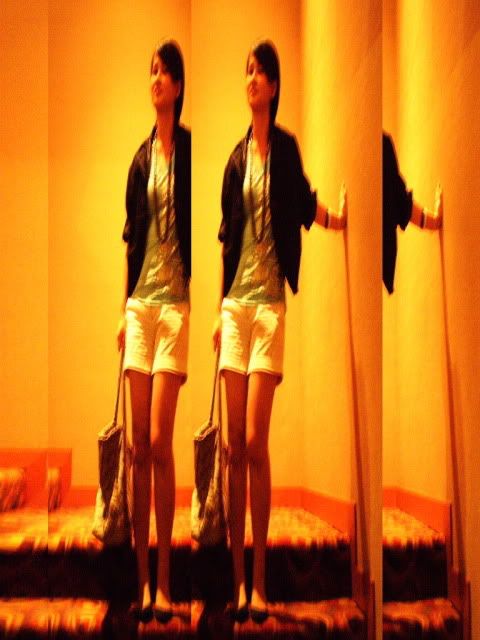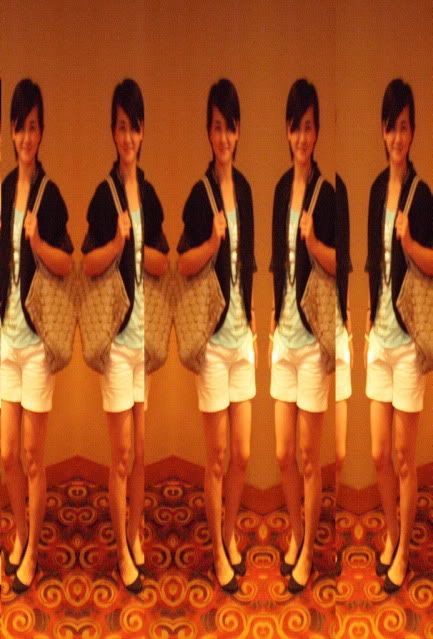 Then a week prior CNY, we went shopping. Nothing big, nothing fancy, in fact the time wasn't enough. Today is the fourth day of the tiger year, I should have written this post long before today. What a lazy bum I am.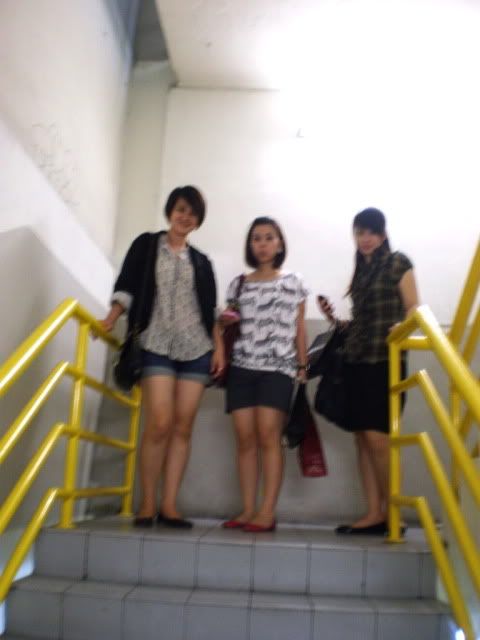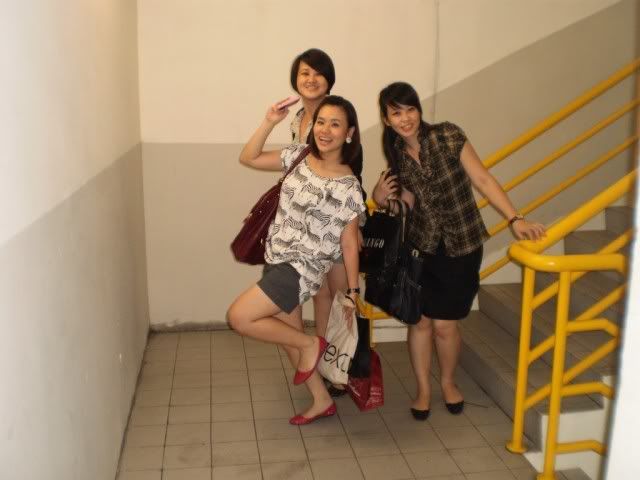 Fran, crazy as always.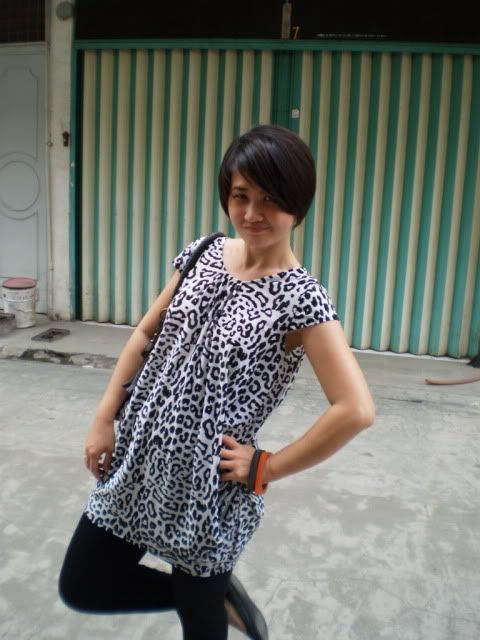 I had my hair cut, btw. In case you didn't notice. I'm back to my cuteness now. Hahaha.
I used to think that hair is nothing to a person's overall appearance. However now, I think the opposite. Now after I had my hair trimmed, I can just slip on any t-shirts and I feel fine. And what is not less important is picking the right hair-stylist and the right hair style.
I had a horrible experience with this and believe me, once you made the wrong decision with your hair, you have nothing to do but to wait till it grows back. And in the story of hair, trust me, there's nothing worse than those days and months of waiting.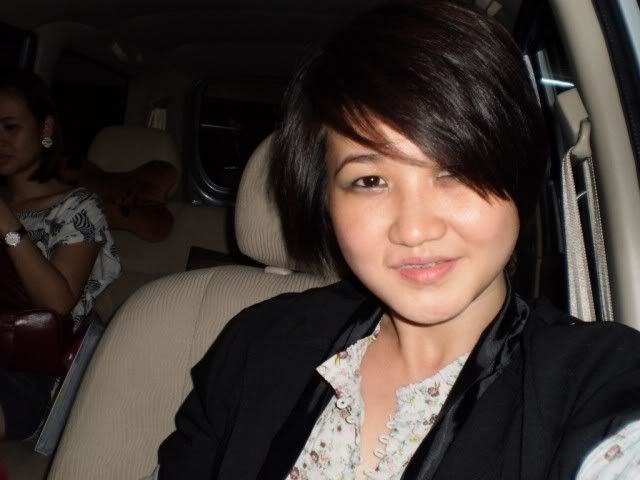 It's a bit short, but it will grow well. I'm sure of that. :)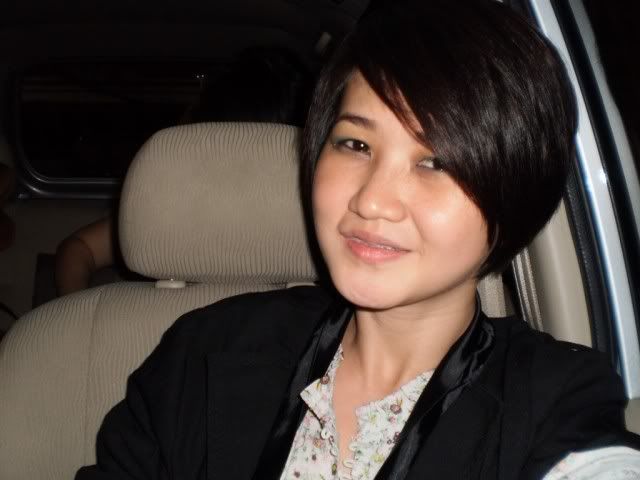 Oh, and Happy Tiger Year. May we all are showered with prosperity and longevity.
I'll drink to that!! Hear.. Hear !!!!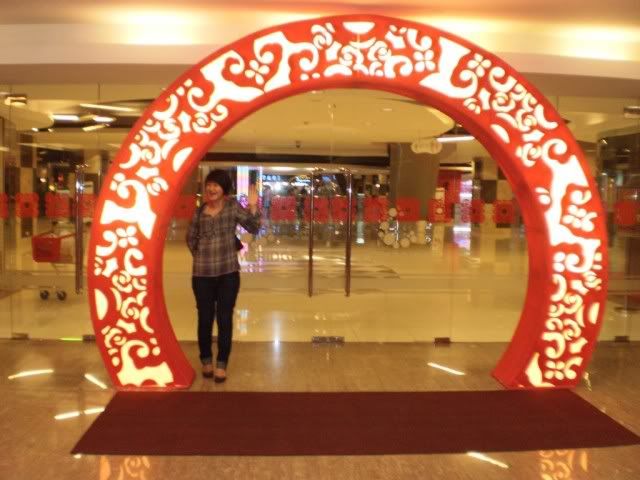 Pretty threshold in a local mall. I like red!!!!!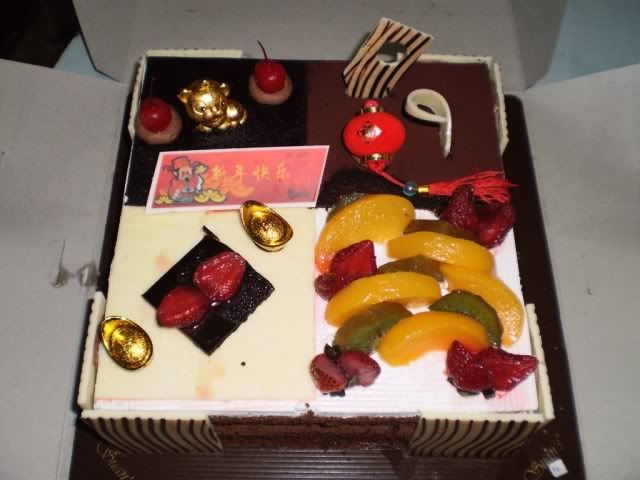 A big cake from my students' parents. What a thoughtful family. :)
Love the decoration on the cake.
Exchanging CNY parcel with Fran.
Another :)
Looking dazzling with my new hair. HAHAHA.
Adios :)