This lace top reminds me of "kebaya", a Javanese traditional costume. If I paired it with a sarong and a fake bun, then I'd be ready to attend a "gamelan" show, becoming the "sinden", with unbelievably sharp voice, who then finally got booed on.
Well that was an "if". In reality, I paired it with denim shorts, to eliminate the formal "auntie" attitude and a pair of nude heels to give the top a touch of modern and of course, my very favorite snake skin dark red clutch, to boost up the minimal look. You're gonna see me hugging this baby for quite some time, trust me. She's gonna have the same faith like my black over-sized clutch, making her way everywhere from formal occasions to informal occasions.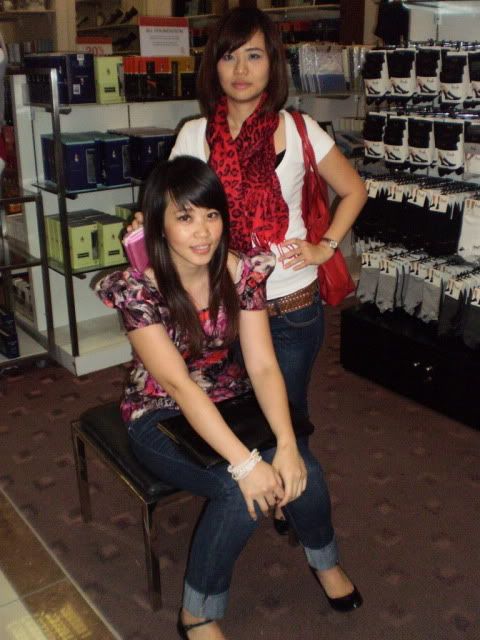 Fran looking fierce in her red leopard shawl (get it from The Chicks" Dollhouse) ;)
Angel in floral top, this time the top is paired with skinny jeans and black mary jane.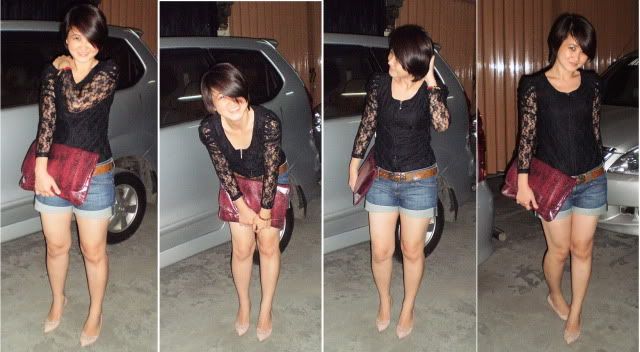 Sorry for the lame background. It was pretty crowded in front of my house that night, crowded with cars, not ppl, or else I wouldn't have taken these pictures. I'm not that shameless enough to pose in front of my house with my neighbor's eyes staring at me.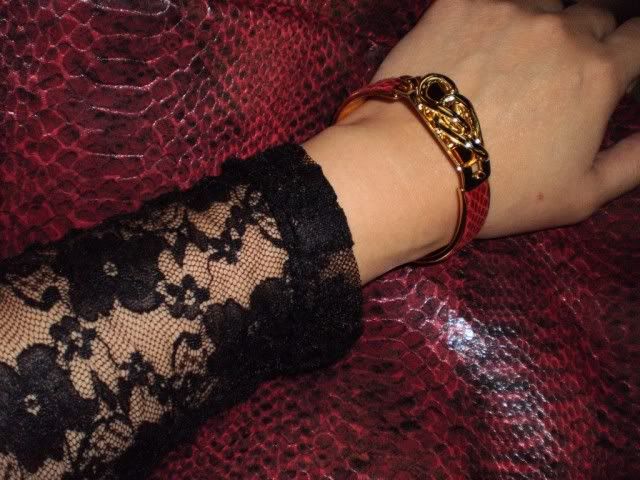 Accessories to go with the outfit. Only wore this bangle and nothing else.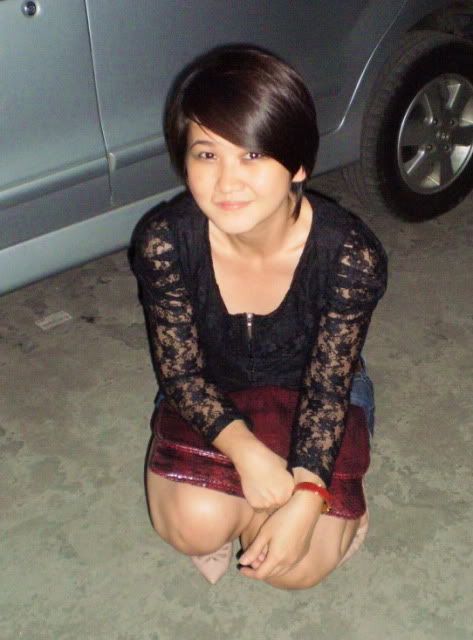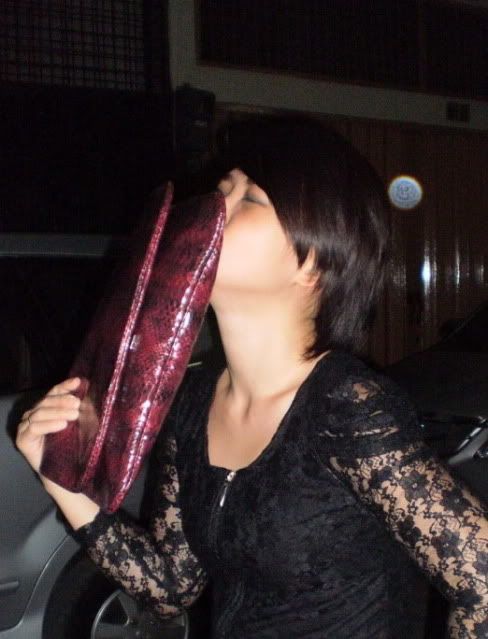 I love you, clutch!!!!
Adios....... :x