As I've told, I am having a big crush with blue, especially bright and shocking blue, electric blue. So here is another blue to add to the community.
The sleeves is a bit puffy, and it's a bit loose when worn. Its gold buttons perfect the combo.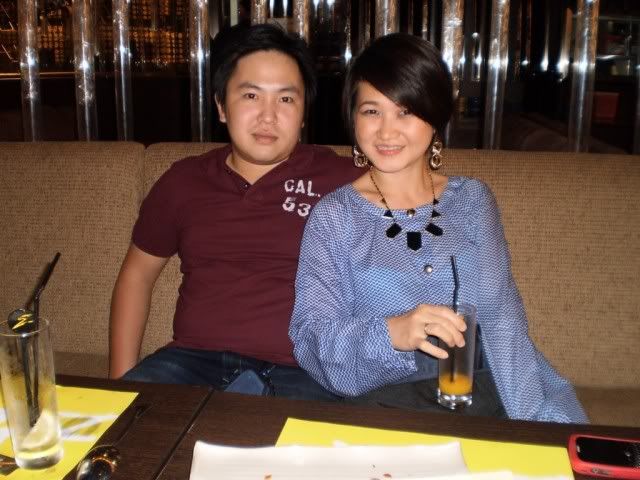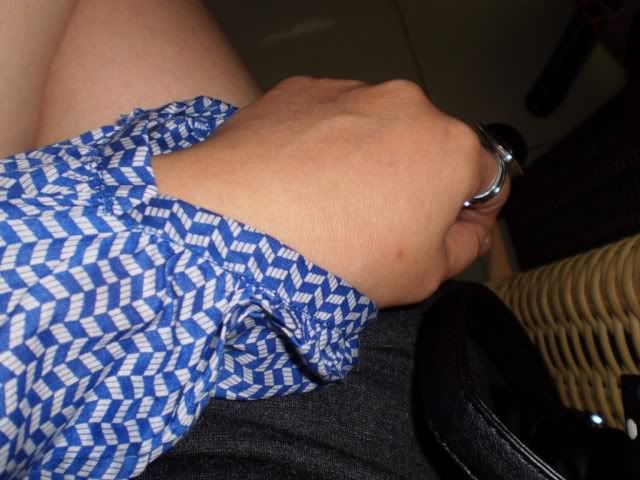 Perhaps it is not very obvious here, but the wrist is asymmetric. Unique.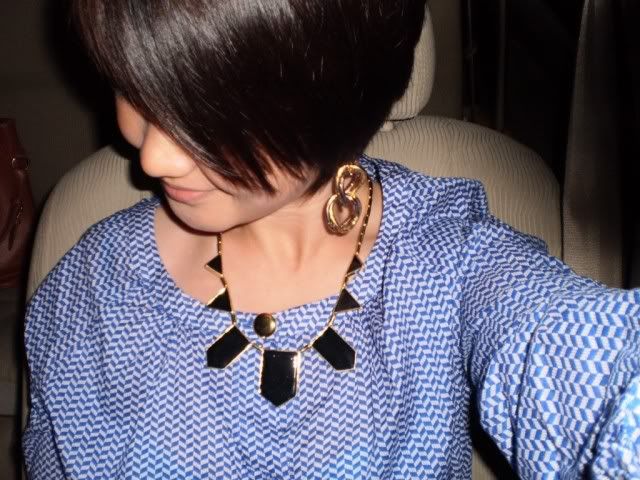 Paired with futuristic black and gold necklace and similar earrings. Hahaha.
If you notice, perhaps you will know that this necklace is similar to the design of House of Harlow accessories, Nicole Richie's accessories line. Her design is edgy with simple cut and colors.
But this is no Harlow, just a similar design :)
With my partner in crime.
The heels I was wearing are pretty to look but they are not comfortable at all!! The back zipper has a very sharp point and all night it kept pricking on my ankle. Well, beauty is pain, ain't it so?
So, I think I had tortured myself enough that night, so when I went on to the movie with my boyfriend I changed into these more comfortable towering patent mary-jane pumps.
Ha!!!! You would be surprise that I had a plan B for the shoes, wouldn't you?
I always have plan B when it comes to dressing up. Be it another pair of shoes, another outfit, another accessories. Because you don't know what could happen. And I think most girls do.
My dress was torn once, and luckily I had my plan B.
My blazer was too tight once, and again luckily I had my plan B.
:D :D :D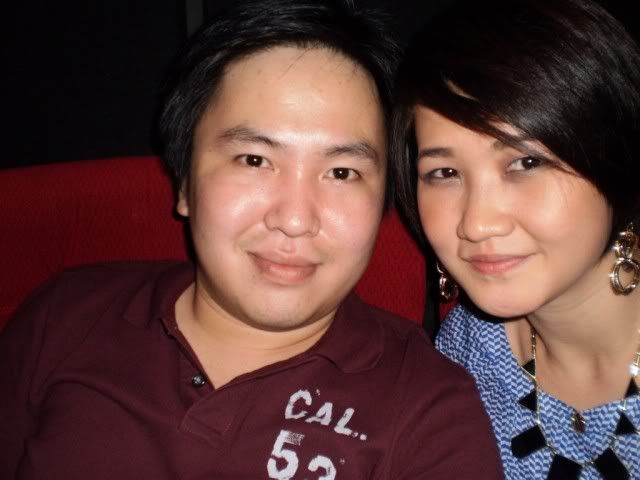 Mary jane saved the night (well... saved my feet, I should say).
Here we were in the cinema, watching Wolfman, which was a horrible movie, imo. What had crossed Benicio del Torro's and Anthony Hopkins' minds that those two supposedly great actors agreed to take the roles, I honestly have no idea.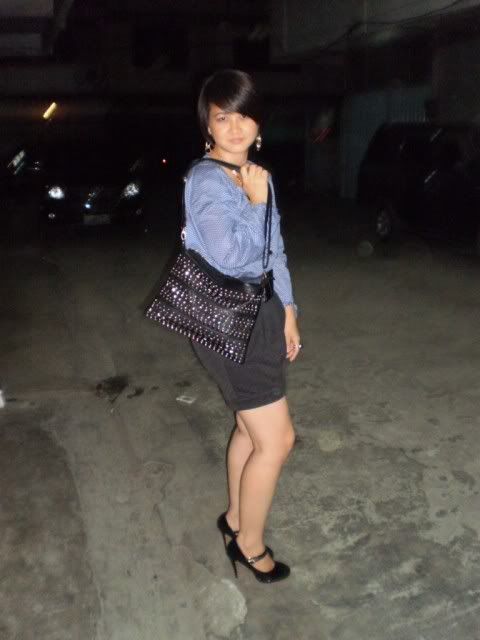 Having slept half way through the movie, I had this sleepy look on my face when I got home.
Still, it didn't keep me from posing before getting into the house. My boyfriend shook his head and said, " Why girls love taking pictures?".
I absolutely have not the slightest idea, baby.
We are girls. What do you expect?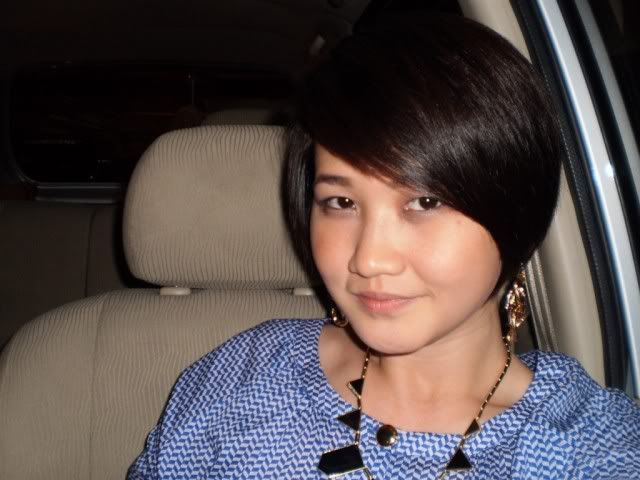 Adios, everyone.