Well, here I am again, after half a month and so, I finally manage to sneak a bit time to update the blog. Sneak a bit time, is that the right phrase? Well, I'll think about that later, I am sneaking up now..... gotta hurry....
These pictures are from fiirst day of Chinese New Year. I love love February so so so much. I wish it didn't end so fast. Lots of holidays, lots of eating, lots of resting, lots of free time.
My eye make-up for the day: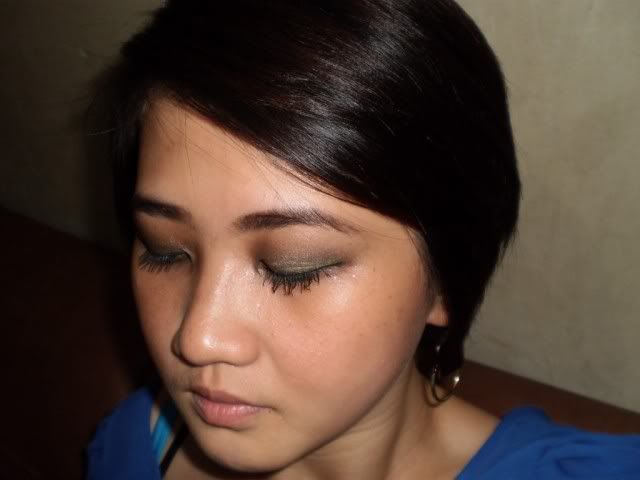 Got lots of freckles on my face. :D :D :D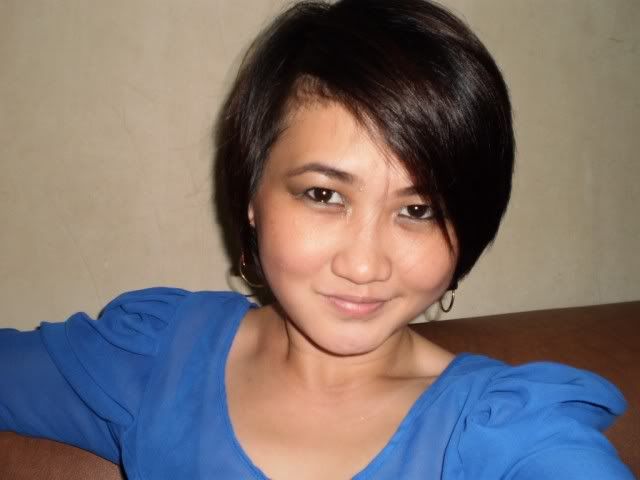 My mom said," You look scary with all that make-up on, you know. Not to mention old and..... just old. "
Hahaha. I will take that as a compliment, mom.
Suede blue belt and reddish bangle to go with the electric blue blouse.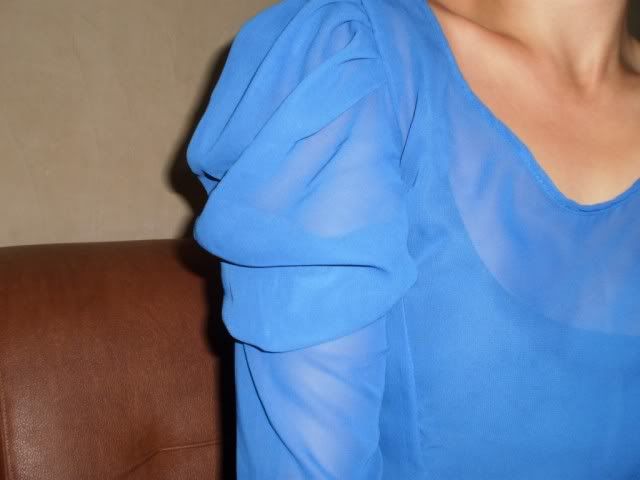 Puffy armed. I deliberately photographed the arms, because they were so pretty. The reason why I bought it : the color and the draping puffy arms.
SO LOVELY, imo.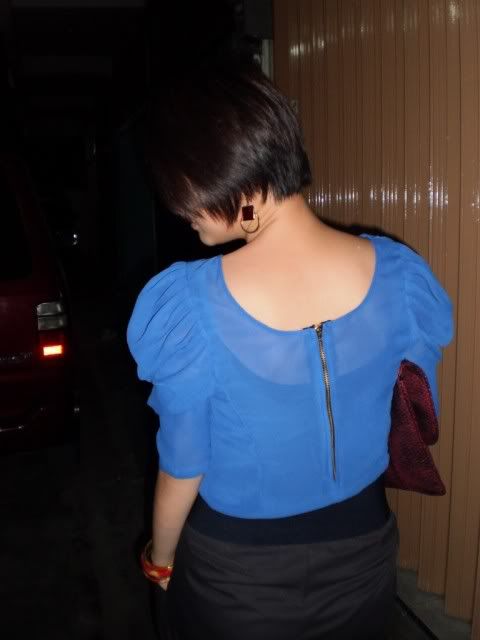 And of course, the back detail. Gold zipper.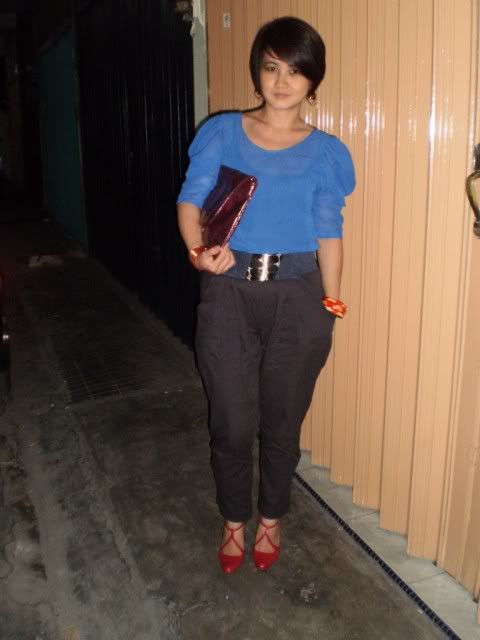 The black gray pants is from The Chicks' Dollhouse. Yes, go and purchase, quick!!!!
It has this harem pants feel but not that loose and baggy. It is straight cut and has a side zipper, which, I think, is perfect to conceal big tummy. In this case, my big tummy.
:D :D :D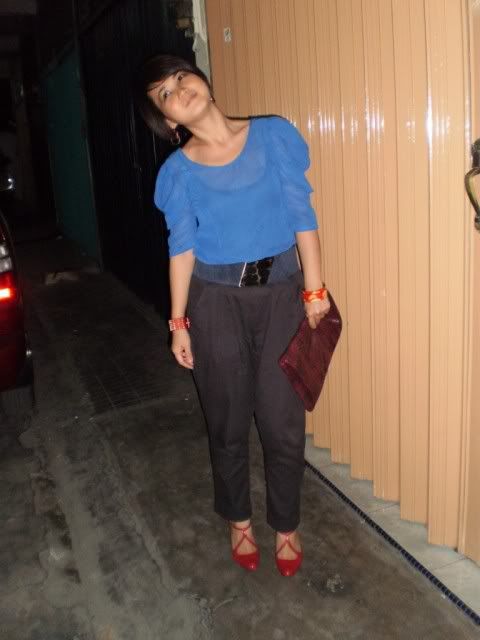 Paired with a pair of red shoes and red clutch. Inspired by Sarah Jessica Parker, cause I once saw her picture on a fashion blog sporting blue dress and red shoes. Except that I am not as skinny and as fashionable as her.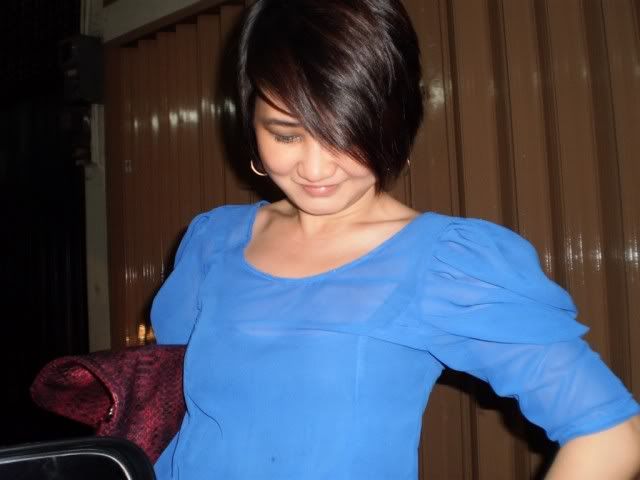 Gotta back to work. Sneaking up time is over.
Adios. :)