Here comes weekend again......, my most favorite time of the week.
(Well, I know today is Monday, I meant the day the pics were taken).
Anw......Yippeee.......( to celebrate the mood).
I have this love and hate relationship with my job. I've gotta admit that I am kinda overwhelmed with everything that I am doing at the moment, with my job especially. I have long lost interest in teaching, in kids and students. It is like there's nothing I haven't seen before when it comes to kids and students and all their annoying habits, laziness, absent-mindedness etc etc. I can hardly find kids (even the cutest one to others) cute any longer. To me, they are troubles. Another not-so-favorited bonus is when the parents are not cooperative and understanding enough.
However, there is a little portion of the students whom I really love teaching. These types of students are the reason why I chose teaching in the first place. Students with eagerness to learn and expand their knowledge are a rare case nowadays. You don't need a super bright brain, you know. All you need is the will to learn and to listen.
Well...well...well... enough of the prolog. Now let's talk cuteness.
I am not over prints yet. And I am certainly not over necklaces, or blue, yet.
Considering that I already have several printed tops in my wardrobe, I actually gave myself a week to think before I bought it.
I am so crazy over prints at the moment so at that time I was worried that this top was just the manifestation of my temporary madness and obsession to them.
Well, apparently it wasn't, cause after a week of thinking, it still won my heart. :)
And the necklace is so damn heavy my neck almost fell off my head, not literally.
It was first out of stock then some week later, the seller contacted me and informed me that she had it re-stocked. So, you know what that means. We're meant to be together. Come to me baby..... :)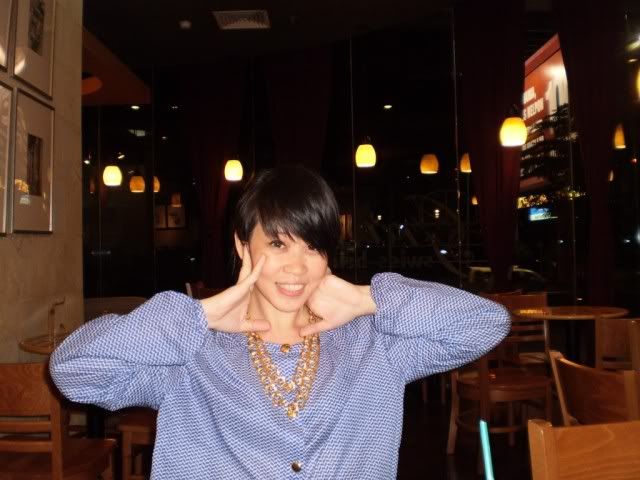 Angelic...........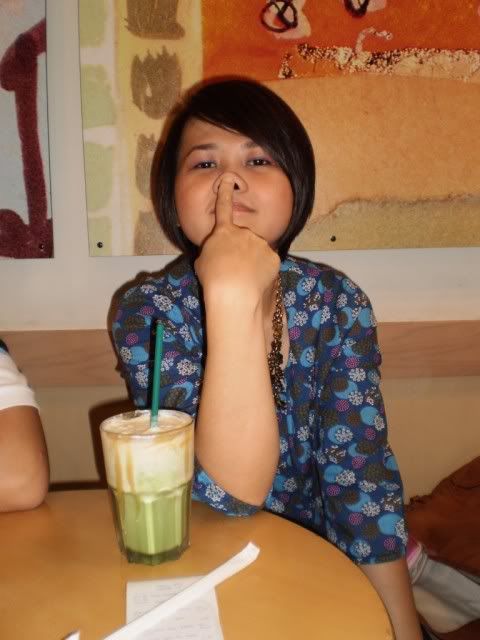 Bye for now. Adios, babies...........