Life has been so hectic that I barely have my "me" time. Too many obligations to accomplish, too many people to please, too many "too many......" to mention.
One thing for sure is, I'm done being nice and kind. You just can't please everyone in your life, can you? Let the evil out. Unleash them!!!!
Oooo... beware!!!!! The bitter and bitchy LZ is in the making.
.
.
.
.
.
On the second thought, everyone IS bitchy in his/her own way, aren't they?
A.......nyway, we grow up, we grow old, we perish, we die. End of story. Just as simple as one, two, three. So aim for the best.
Do I sound depressed? I guess I kinda am. Too long a story to tell, too meaningless a question to ask.
Now back to blogging about the real thing. Here are some average -if not ordinary- pics I had during the few hang-outs I had these past few months.
The two-month-ago dinner at Sawasdee :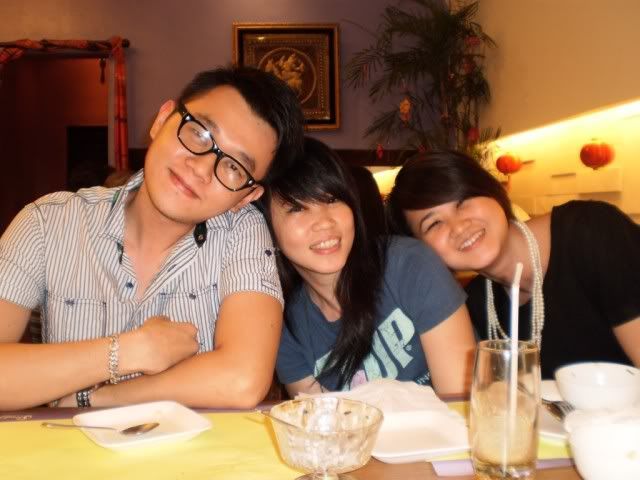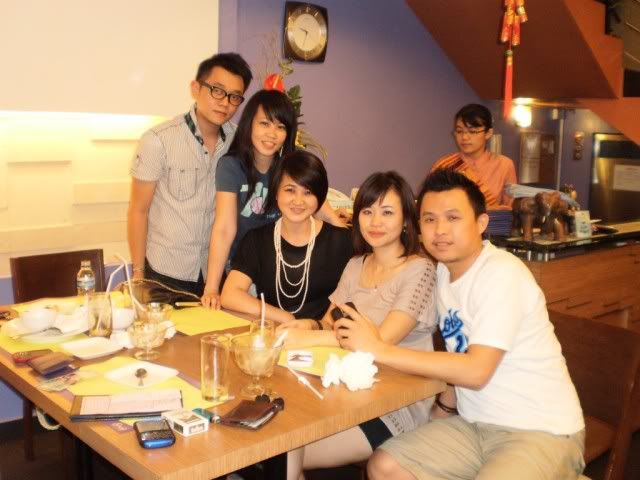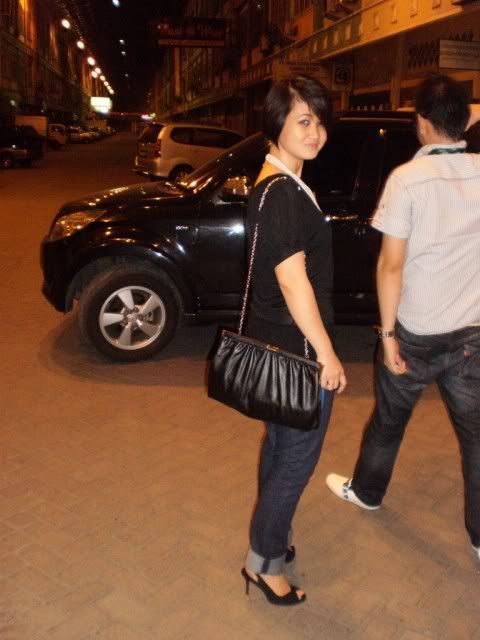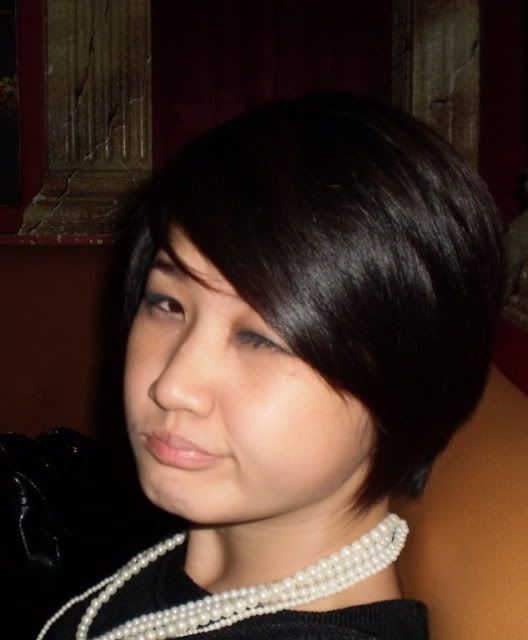 Fran's birthday dinner :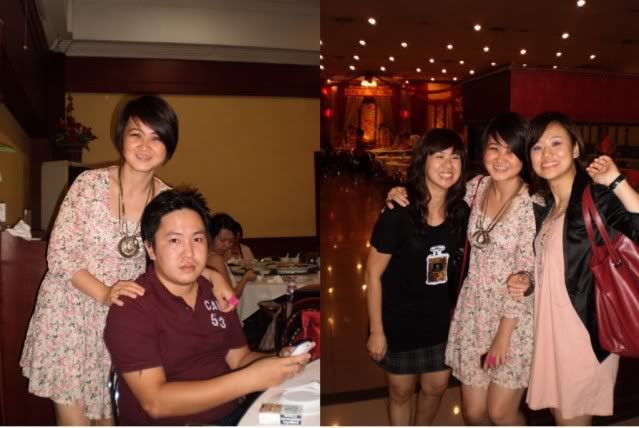 Playing school girl with socks.
And then on a casual dinner at Bakerzin. Well, I don't really like the food, cause they serve no chicken!!! Just beef and beef and mushrooms and more beef.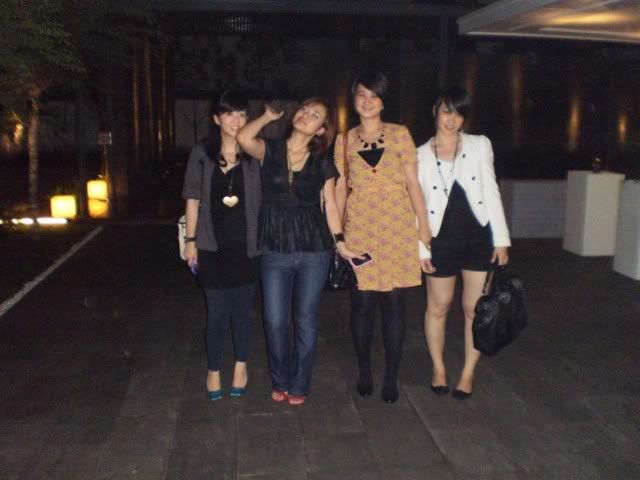 Yes, she just had to do that, else it wouldn't be the Fran we know.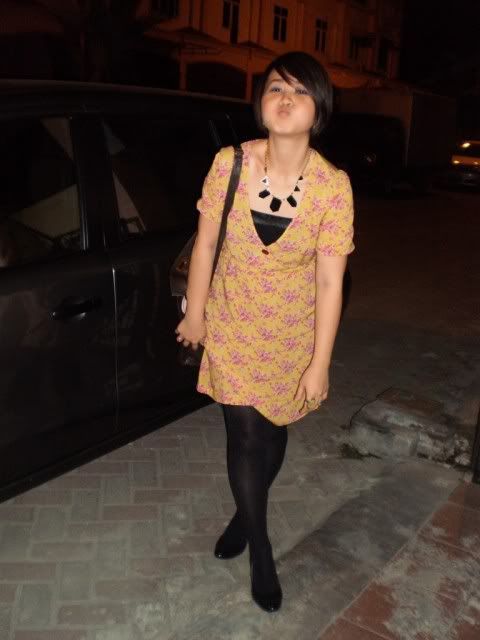 They said wearing opaque stockings with black heels make your legs look longer and slimmer. Well, I guess not. When a thing is already big, it will stay BIG, no matter how you conceal it. Mine are the legs of a "kalkun", cause I have exceeded the stage of "ayam".
Playing various faces of LZ. :D :D :D
On clock-wise direction : the bitchy, the mischievous, the "I'm cool", the "aihh..."
WTH...... whatever (shrug)
Then, my sister's birthday dinner. Just the three of us : LZ, Angelic and my boyfriend.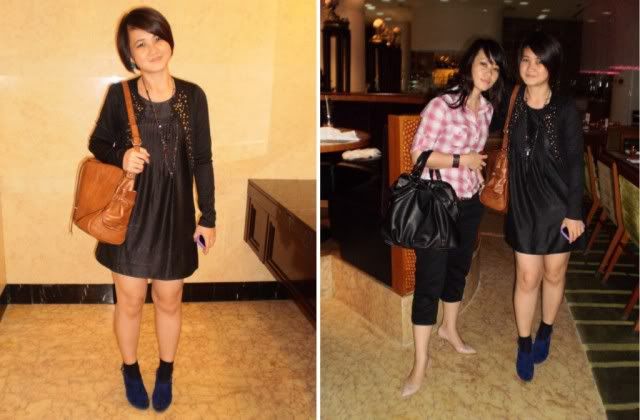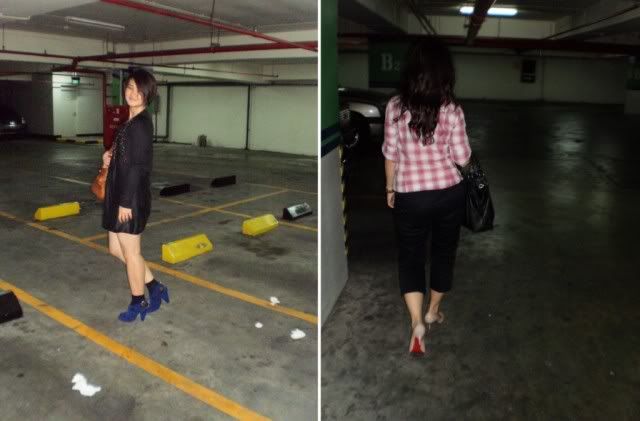 This year's birthdays won't be the same like last year's where there were so many of us playing dress up, taking colorful pictures and all that moments of laughter. Giving it a thought, I admit it is really really heart-wrenching, but I realize that at some stages of life, you just have to keep moving and never look back.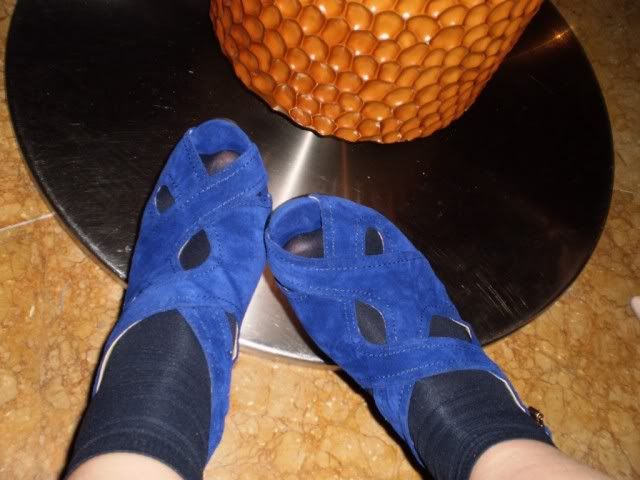 Angelic said, "You wear a weird shoes with weird color and weird material."
I replied," It is only a matter of time before you jump in my pool of weirdness."
On another occasion, I wore this dotted stocking with sequined flats.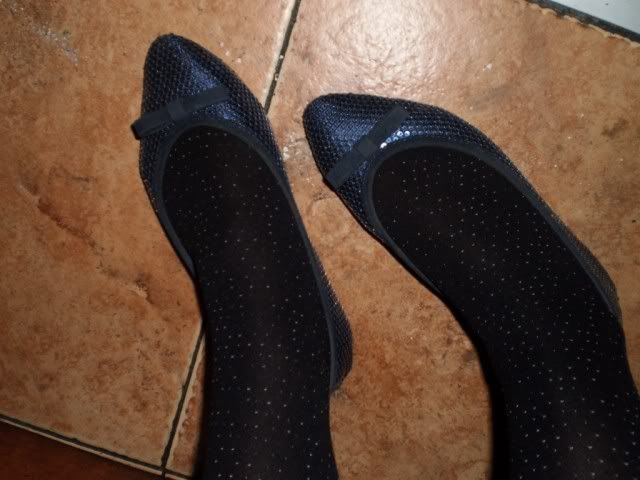 Fyi, the "weird" shoes and the dotted stocking are from my online shop, The Chicks' Dollhouse. :D :D :D
I lurveeee them!!!!!!
And I really want this simple greyish MNG dress.
That's all for now. Adios babies, honeys, darlas, cuties